Santiago's vibrance, Chiloe's wonders, Andean majesty
A journey through the stunning lakes of Chile and Argentina. From the emerald lakes of the Andean Crossing to the mesmerising Lake Nahuel Huapi in Bariloche. Explore the shores, witness cascading falls, and let the serene atmosphere of the lakes captivate your senses.
Your adventure begins in Santiago, where you'll immerse yourself in the heart of the city, strolling through historic districts, ascending San Cristobal Hill for panoramic views, and discovering the modern side of Santiago's urban charm. The journey continues to Puerto Montt, a picturesque town with mesmerizing views and a taste of local life. Explore Chiloe Island's wonders, from charming cities to penguin colonies in high season or immerse yourself in the island's culture and history in low season.
The Andean Crossing awaits, guiding you through emerald lakes, cascading falls, and the breathtaking Andes mountains. As you arrive in Bariloche, Argentina's jewel, the natural beauty continues to enchant. Experience the thrill of discovering Lake Nahuel Huapi, ascend Cerro Campanario, and embark on a nature hike through Andean forests.
Your exploration culminates in Buenos Aires, a city of passion and culture. Uncover iconic sites, indulge in Argentine cuisine, and immerse yourself in the mesmerizing rhythms of Tango. Venture into the outskirts for a Gaucho experience, delving into the life and heritage of Argentina's cowboys.
Speak to an expert
I created this trip - call me to create yours.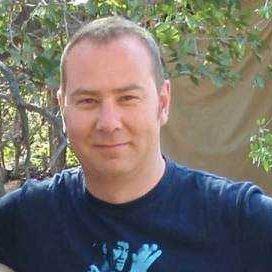 Alistair
Managing Director
The itinerary…
Day 1: It's holiday time!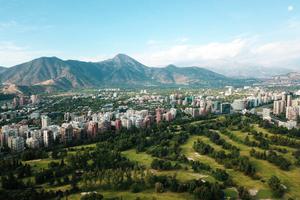 Head to your chosen international airport and board your overnight flight to Santiago, Chile.
Day 2: Explore Santigo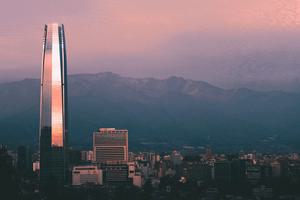 Welcome to Santiago! After your transfer to your boutique hotel Le Reve. Get ready for a half-day tour like no other: dive into Santiago's heart, exploring iconic sites like the Plaza de Armas, the awe-inspiring Cathedral, and the regal Government Palace, "La Moneda" Take in the sprawling cityscape juxtaposed against the majestic Andes. Enjoy modern Santiago, with its chic neighbourhoods and bustling centre at your leisure for the rest of the day.
Day 3: Puerto Montt awaits
Wake up to a delectable breakfast at Le Reve Hotel, knowing that today's adventure will be even grander. A seamless transfer to the airport sets the pace for a short flight to Puerto Montt. As you touch down, be prepared to be captivated by the picturesque landscape, the vistas stretch from the town to the enchanting Chiloé Island and the looming volcanoes. Meander through Angelmó village, savouring local seafood. Return to the Cabanas del Lago Hotel for the night.
Day 4: A Chiloe Island Odyssey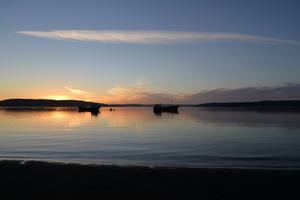 After breakfast prepare for a full day excursion to Chiloe Island. Prepare to be spellbound by Chiloe Island's wonders, high season promises an encounter with the adorable, non-flying seabirds - penguins! Embark on a ferry to Chiloe, unveiling the city of Ancud with its charming stops. From the Balneario de Caulin to the bird sanctuary, every moment is a treasure. And then, the highlight: Puñihuil Beach, where Magellanic and Humboldt penguins coexist in harmony, a sight found nowhere else on Earth.
Day 5: San Carlos de Bariloche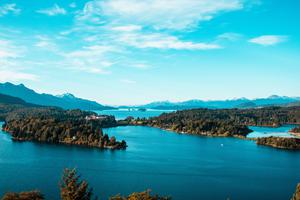 After breakfast, today marks an extraordinary crossing. The Andes beckon! Begin the Andean Crossing, a voyage of enchantment. Traverse the Llanquihue Lake, encounter the mesmerizing Petrohué River Falls, and sail the emerald waters of Lake Todos Los Santos. Villa Peulla awaits, an oasis for exploration. Lunch amidst epic backdrop is an experience to savour. The journey continues through the heart of the Andes, with Chilean customs crossed, and Lake Nahuel Huapi comes into view. Witness the final leg by bus to Bariloche, Argentina's jewel captivating visitors year-round. This is a full day travelling but also a famous and not to be missed part of the trip! Upon your arrival at Puerto Pañuelo, you will be transferred to your hotel, Design Suites Bariloche for a restful nights sleep.
Day 6: Bariloche Discovery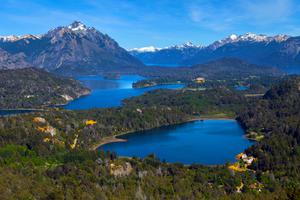 Embark on a sightseeing adventure through the captivating natural wonders surrounding Bariloche. Marvel at the breathtaking vistas of Lake Nahuel Huapi, the majestic Mount Tronador, and the alluring Victoria Island. Ascend to the pinnacle of Cerro Campanario for a panoramic view of the Andes and the glistening lakes. Delight in leisurely hikes at LLao Llao Natural Reserve, guided by a local expert who will unveil the region's rich flora and fauna.
Day 7: Nature Hike near LLao Llao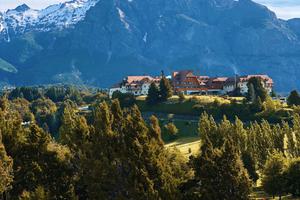 Immerse yourself in the pristine beauty of the natural landscapes just adjacent to the LLao Llao Natural Reserve. Experience the splendour of Lakes Nahuel Huapi and Moreno as you embark on a half-day hiking escapade. Traverse through the serene Andean Forest, guided by professionals, and be captivated by the stunning lookout points that reveal the awe-inspiring scenery.
Day 8: Departure to Buenos Aires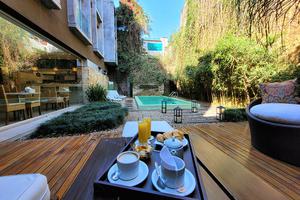 After breakfast, you will be transferred to the airport for your flight to Buenos Aires and transfer to Mine hotel.
Day 9: Buenos Aires Exploration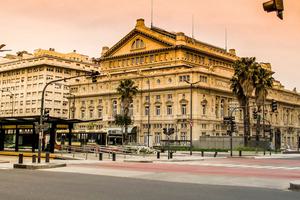 Take a guided through the heart of Buenos Aires. Explore iconic sites like Plaza de Mayo, a historic and political hub, and traverse the charming streets of San Telmo. Discover the elegance of Palermo and its cultural landmarks, including museums and embassies. The day culminates in an exquisite dinner and a mesmerizing Tango show at the La Ventana venue, complete with a private tango lesson and transport back to your hotel.
Day 10: Gaucho Experience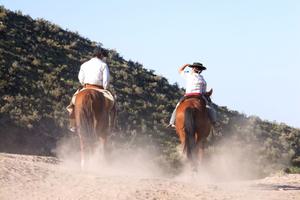 Venture beyond the city limits to explore the verdant outskirts. As the landscape transforms, you'll journey through the plains of the Pampean region. Learn about the life of the Gauchos from your knowledgeable guide en route to the Estancia. Engage not only with nature but also with the rich cultural heritage of the Gauchos.
Day 11: Time to head home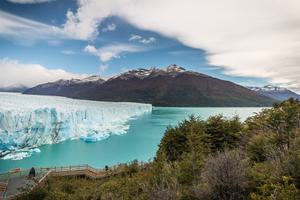 After breakfast, you will be transferred to Ezeiza Airport for your return flight home.
---
Duration: 10 nights
Location: Chile Holidays, South America Holidays
Price: £3100pp
From £3,100pp based on two people sharing, excluding international flights.
The trip includes all accommodation and activities specified in the trip:
Transfers in Santiago, Puerto Montt and Puerto Varas, a private service with English-speaking guides.
The navigations (Andean Crossing, ferry to Chiloe island, and Puñihuil colony) operate in shared service (SIB) with English speaking guide assistance
Rooms and meals as below:
2 nights at Le Reve Hotel - standard deluxe room, breakfast included.
2 night at the Cabanas del Lago Hotel - standard room, breakfast included
3 nights at Design Suites, junior suite, breakfast included
3 nights at Mine Hotel, classic room, breakfast, lunch, and dinner included as specified in trip details.
Excludes:
Single Supplements.
Meals not mentioned as included.
International flights to and from UK (expect these to cost from £1,200 pp for economy flights. Please note; pricing can change significantly depending on the time of year and how far in advance flights are booked.
Our Favourite Tailor-Made Argentina Trips
Popular Argentina Holiday Ideas
When to go
Discover the best time to visit Argentina with our helpful guide.
Jan
Feb
Mar
Apr
May
Jun
Jul
Aug
Sep
Oct
Nov
Dec
Speak to a Argentina expert today
Receive a detailed itinerary within 24 hours.
Alistair

Managing Director
Call an expert on
01768 603 715