Our commitments
At Far and Wild, we are committed to ensuring our trips have a positive impact. Through the below initiatives we aim to make travel more sustainable and to support organisations which are protecting, supporting and securing the futures of our destinations, and their communities.
At its best, we believe travel helps develop and sustain local communities, it allows traditions and cultures to thrive, it drives wildlife conservation and it opens the eyes and minds of those travelling. In short, it is a force for good, and this is what we aim for all our trips to achieve.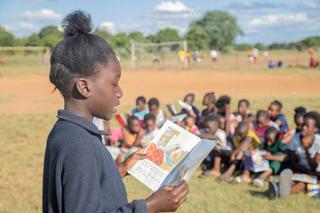 $50 Donated To Charity Per Traveller
In March 2023, we launched our new 'Positive Impact Initiative' whereby we donate $50 for every person travelling with us to one of our partner charities as part of our commitment to ensure that all our holidays have a net positive impact.
Play It Forward is one of our partner charities in Zambia. We are currently supporting 20 girls who have a passion and desire to pursue their education but sadly lack the resources to do so. Our partnership will allow these girls to stay in school, and also to advance to the next academic level.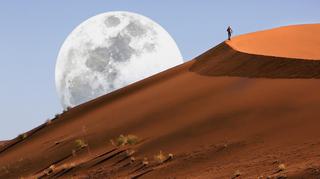 Tourism Declares a Climate Emergency
As an industry, we need to come together and to act immediately to make our sector more sustainable. As such, we are proud to be a founding signatory of Tourism Declares a Climate Emergency. As Tourism Declares say;
"We accept we have a responsibility to tell the truth, act now, and work together to help turn it around."
As part of our commitment, we have a clear and defined plan of how we at Far & Wild can be advocates for positive change within the travel industry.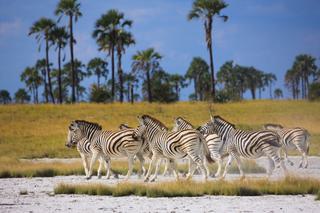 Every trip a unique carbon score
Just as every zebra pattern is unique, no two trips we organise are the same, but we can give your trip its own carbon score. This is a world first for sustainable travel and means you know the impact of your holiday.
Our aim is to help our customers to understand their carbon usage and to help them make more sustainable travel choices.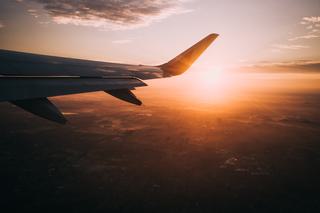 Off-set your carbon emissions
By providing every trip we create with it's own carbon score, we know the impact of that trip/ We then work with C-Level so you can off-set the carbon emissions from your trip. Whilst offsetting is not the full solution (we need to reduce our carbon footprints too), it pays an important part in making your holiday more sustainable.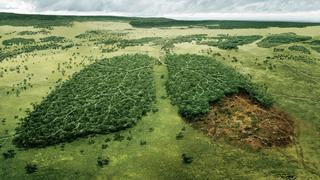 We're Carbon Positive
We work with Ecologi to offset our footprint (and more) making us a carbon-positive company.

As well as creating the Far and Wild forest, we fund projects such as distributing cleaner cookstoves in Kenya, peatland restoration and conservation in Indonesia and a project turning local organic waste into electricity in India.

Every month we will offset our team and office costs and continue to grow our forest.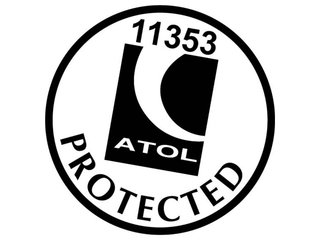 Protecting our customers
Ensuring the safety and protection of our customers is an important part of being a responsible travel company. Our country specialists are true experts who can provide detailed advice, we work with the best suppliers within countries and we always have our ear to the ground. We also always provide our travelling clients with a 24 hour emergency hotline so if for any reason you need help on your trip, we are immediately contactable.
Our price promise ensures that by booking through us you are getting value for money, we are an ATOL bonded tour operator which means that in the unlikely event that Far and Wild were to cease trading, you are still protected financially (details here).
In short, we are dedicated to making sure our clients have a wonderful experience and you can read more of their reviews here.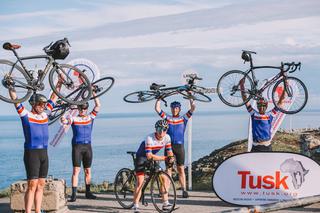 Ride4Rangers
We're hugely proud to have founded Ride4Rangers, an initiative that brought the travel industry together and raised money for Tusk to keep rangers in their jobs who are the first line of defence for protecting wildlife. We saw people cycle from all over the world and in the UK our team joined a relay cycle from Land's End to John O'Groats. In total Far & Wild cycled over 3,000km. So far Ride4Rangers has raised over £300,000 for wildlife rangers.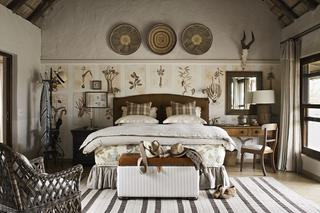 Championing sustainable properties
We are lucky to work with some incredible lodges across Africa, including some that are already carbon-neutral and many which do fantastic work with their local communities and wildlife. We aim to champion these lodges and their initiatives.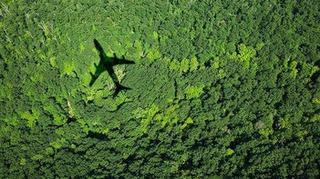 Sustainability Education
We're passionate about sharing articles on how you can travel more sustainably and shouting about exciting sustainability projects our partners are undertaking. We believe that education is the key to positive changes, so if you're interested in living more sustainably, have a read of our articles from some green inspiration!
Ready to start planning your dream holiday?
Speak to our country experts today.
Alistair

Namibia Specialist
Call an expert on
01768 603 715