Discover Antarctica's stunning landscapes and fascinating wildlife on unforgettable expeditions
Prepare to be awe-struck as you set foot on a journey of a lifetime, sailing through ice-choked waters and encountering unique wildlife in their natural habitats.

Our meticulously crafted expeditions offer you an unparalleled chance to explore the world's most remote and untouched destinations. Traverse the icy wonderland of Antarctica, where towering glaciers and crystalline icebergs create an ethereal panorama. Immerse yourself in the diverse ecosystems of the Antarctic Peninsula, the Falkland Islands, and the South Georgia islands - home to vibrant flora, inquisitive penguins, and majestic albatrosses.
Find solace in our modern vessels, a cozy haven amid frozen landscapes. Delight in gourmet cuisine, unwind in well-appointed suites and savor panoramic views from observation lounges.
Our team of seasoned experts will enrich your journey with their profound knowledge. Join them on insightful lectures and shore excursions, gaining a deeper understanding of the region's ecology, history, and conservation efforts.
We are committed to preserving the pristine beauty of these fragile environments. Our cruises follow eco-friendly practices, ensuring minimal impact on the delicate ecosystems we visit.
Whether you're an intrepid explorer seeking adventure or a nature enthusiast yearning for polar tranquility, our cruises promise an experience beyond imagination.
Our favourite tailor made Antarctica trips
Popular Antarctica Cruise ideas
Where to go in Antarctica
Top places to visit in Antarctica
We're here to help
Call Us - 01768 603 715
Unsure where to start? Give us a call and speak to our team.
---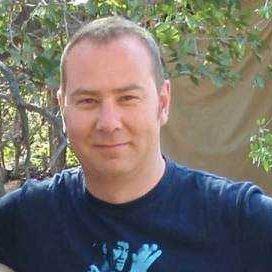 Alistair
Managing Director
Enquire Now
Our favourite Antarctica accommodation
Best places to stay in Antarctica
When to go to Antarctica
Find out the best time to visit Antarctica with our month-by-month guide.
Jan
Feb
Mar
Apr
May
Jun
Jul
Aug
Sep
Oct
Nov
Dec
Speak to an Antarctica expert today.
Receive a detailed itinerary within 24 hours.
Alistair

Managing Director
Call an expert on
01768 603 715
Plan with an Expert
Have a look at our original holiday experiences and then contact us with your brief, or call 01768 603 715
A detailed itinerary in 24hrs
Our experts will send you a detailed holiday itinerary within 24 hours. It's our service promise to you.
Value Guarantee
Tailor-made doesn't mean expensive! Ask about our price promise and book with financial security.