Visit Antarctica like a true explorer
Black Friday Offer: Book for this December to get 40% off your Antarctic Cruise!
Embark on a mesmerizing journey, starting in Buenos Aires with a guided exploration of iconic landmarks. Experience the vibrant city life, from Plaza de Mayo to the upscale Recoleta area. Transition to the Pampas for an exciting day immersed in gaucho activities at Estancia, revealing the essence of Argentinian nature. Fly to Ushuaia for a Tierra del Fuego National Park adventure, setting the stage for the awe-inspiring Antarctic expedition.
Sail through the Drake Passage, encountering the same experiences as the great polar explorers, with sightings of wandering albatrosses, grey-headed albatrosses, and other seabirds. The Antarctic odyssey continues with exploration of iconic locations like the Neumayer Channel, offering sea adventures and terrestrial experiences like snowshoe hikes. Journey to the pristine Neko Harbour, surrounded by mammoth glaciers and endless wind-carved snow, and partake in a memorable Zodiac cruise and landing, offering unparalleled views of alpine peaks. The adventure peaks with an overnight camping experience in the ethereal Paradise Bay, where towering icebergs and glistening glaciers create an otherworldly backdrop, providing a true photographer's delight. Traverse the icy wonders of Pléneau and Petermann Islands, sailing through the iconic Lemaire Channel, where Adélie penguins and blue-eyed shags enchant with their captivating presence. Explore the historical Port Lockroy on Goudier Island, where a British research station has transformed into a fascinating museum and post office.
As the journey concludes with near-shore activities and a visit to Half Moon Island, the unpredictable Drake Passage plays its final role in this dynamic expedition. A return to Ushuaia marks the end of the Antarctic adventure, yet the thrill doesn't cease. Transition back to Buenos Aires for a farewell with a group tango lesson, dinner, and a show, providing a lively and cultural conclusion to this extraordinary expedition.

Speak to an expert
I created this trip - call me to create yours.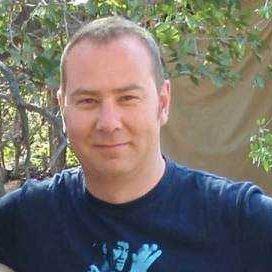 Alistair
Managing Director
The itinerary…
Day 1: Off we go!
Board your international overnight flight to Buenos Aires, preparing for the incredible journey ahead of you.
Day 2: Arrive Buenos Aires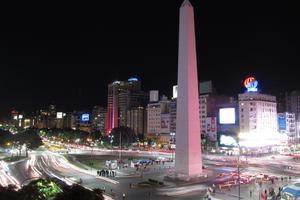 Upon reaching Buenos Aires International Airport, your guide will extend a warm welcome and accompany you to your lodging. Once you've completed the check-in process and settled in, embark on an exploration of the city!
Uncover the charm of Buenos Aires through a guided tour that leads you through iconic locales such as Plaza de Mayo, the historic streets of San Telmo, and the vibrant La Boca, home to its famous stadium. Witness the city's transformation from the old port to the contemporary Puerto Madero. Traverse the sophisticated Palermo neighborhood and conclude your journey in the upscale Recoleta area, renowned for its distinguished cemetery and exceptional dining establishments. Return to the hotel for a good night's sleep.
Day 3: South American cowboys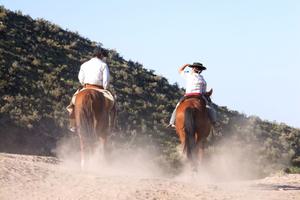 Make sure to fill up at breakfast, for you have an exciting day ahead with a tour of the Pampas area in Argentina. As you leave the city behind, watch the landscape unfold into vast plains and expansive pastures. Throughout the journey, your guide will share insights into the intricacies of gaucho life, providing a fascinating narrative until you reach Estancia.
At Estancia, immerse yourself in a day of gaucho activities, lunch included. This experience allows you to actively engage in the essence of Argentinian nature, providing a firsthand encounter with the unique and captivating gaucho culture.
Day 4: Tierra del Fuego and Ushuaia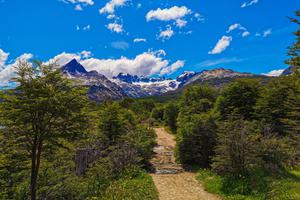 After hotel breakfast, rendezvous with your guide, who will escort you to the domestic airport for your flight to Ushuaia. Upon reaching Ushuaia, your driver will be waiting to transfer you to your accommodation. In the afternoon, join your guide for a half-day tour of Tierra del Fuego National Park. Traverse lesser-traveled trails leading to the Mirador de Bahia Lapataia, unveiling the park's hidden valleys and coastal forests along the Beagle Channel. Explore the enchanting Lapataia Bay, a place with rich Yámana heritage, translating to "wooded bay" or "bay of good wood."
Day 5: Embarkation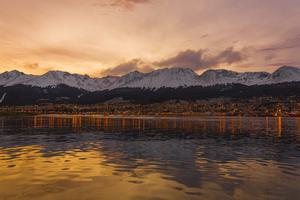 Begin your day at the remote boundary of civilization, relishing a delightful breakfast at your hotel while overlooking the southernmost point of South America. At the arranged time, your driver will pick you up at the hotel to take you to the harbour for you to embark on your expedition.
As you depart, you'll traverse the scenic Beagle Channel, bordered by awe-inspiring mountain ranges, all through the evening.
Days 6-7: Drake Passage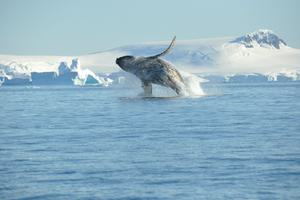 Over the next two days on the Drake Passage, you enjoy some of the same experiences encountered by the great polar explorers who first charted these regions: cool salt breezes, rolling seas, and maybe even a fin whale spouting up sea spray. After passing the Antarctic Convergence – Antarctica's natural boundary, formed when north-flowing cold waters collide with warmer sub-Antarctic seas – you are in the circum-Antarctic upwelling zone. Not only does the marine life change, but the avian life changes too. Wandering albatrosses, black-browed albatrosses, cape pigeons, southern fulmars, blue petrels, and Antarctic petrels are a few of the birds you might see.
Day 8: Antarctic landing ahoy!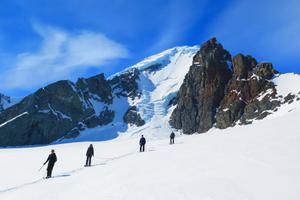 Pass the snow-capped Melchior Islands and Schollaert Channel, sailing between Brabant and Anvers Islands. Over the next seven days you will visit a variety of iconic and incredible Antarctic locations, but the order may vary depending on weather conditions and ice levels.
One place we might start is the Neumayer Channel. Anchored in the protected waters around Wiencke Island, the channel serves as a gateway to a myriad of basecamp activities. Admire the mountainous scenery through sea adventures like Zodiac and kayaking trips. Embark on snowshoe hikes or indulge in soft-climb mountaineering options further inland. Activity availability is dependent on weather conditions.

Day 9: Port Lockroy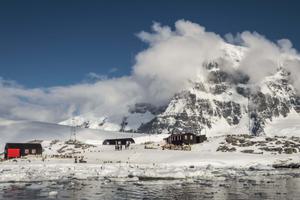 Visit Port Lockroy on Goudier Island. Once a British research station, this historical site has transformed into a fascinating museum and a fully operational post office. Delve into the rich scientific legacy as you explore the artifacts and stories encapsulated within its walls.
As you navigate the surrounding areas, such as Jougla Point, prepare for enchanting encounters with the charismatic gentoo penguins and the majestic blue-eyed shags. Venturing further to sites like Damoy Point, you may get the chance to snowshoe to the old ski-way. This may be the location of your Antarctic camping!
Day 10: Pléneau and Petermann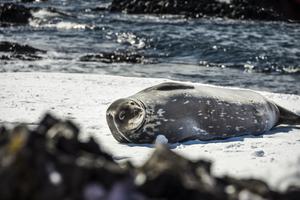 Embark on an adventure through the icy wonders of Plén au and Petermann Islands, with the tantalizing possibility of sailing through the iconic Lemaire Channel, provided the ice conditions permit. As you navigate this pristine channel, keep an eye out for the charming Adélie penguins and the graceful blue-eyed shags. See humpback whales and leopard seals, and the wide variety of wildlife that thrives in this frozen wilderness.
For those seeking a more immersive experience, engage in activities such as kayaking, glacier walks, and ambitious mountaineering trips.
Day 11: Neko Harbour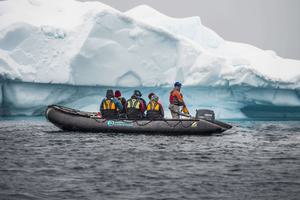 Behold the majesty of Neko Harbour, where an epic landscape unfolds, dominated by mammoth glaciers and vast expanses of wind-carved snow. This pristine haven beckons explorers with the promise of unparalleled views and intimate encounters with the surrounding alpine peaks. A true photographer's delight.
Engage in a memorable Zodiac cruise, navigating the crystalline waters that mirror the grandeur of the icy surroundings.

Day 12: Polar camping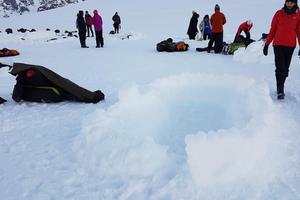 Embrace the spirit of a true polar explorer as you find yourself in Paradise Bay, where an extraordinary opportunity awaits — the chance to establish camp in this pristine Antarctic realm. Immerse yourself in the unparalleled beauty of the surroundings, with towering icebergs and glistening glaciers forming a majestic backdrop for your adventure. Camping in Paradise Bay is an overnight experience that is nothing short of otherworldly. Picture yourself under the vast Antarctic sky, surrounded by the serene beauty of this remote wilderness.

Day 13: Errera Channel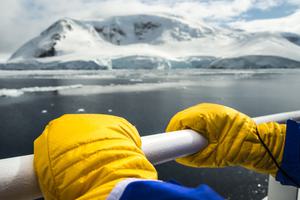 In the stunning Errera Channel, a treasure trove of potential sites awaits exploration. Among the prominent locations are the renowned Danco Island and Cuverville Island, both known for their breathtaking vistas. However, don't overlook the hidden gems that grace this channel, such as the equally picturesque Orne Island and the captivating Georges Point on Rongé Island. These lesser-known spots promise unique and enchanting experiences, adding an extra layer of discovery to any exploration of this remarkable area.
Day 14: Half-Moon Island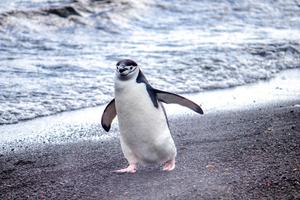 As your expedition draws to a close, the final day of near-shore activities unfolds with a captivating journey past the Melchior Islands towards the open sea. Keep a keen eye on the horizon, especially in the expansive Dallmann Bay, where the chance to witness the majestic presence of humpback whales adds an exhilarating dimension to your maritime experience.
The adventure doesn't cease with the sea breeze; set your sights on Half Moon Island in the South Shetlands, a destination that holds the promise of further engaging activities. The exact time of departure is dependent on weather conditions.
Days 15-16: Oceanic friends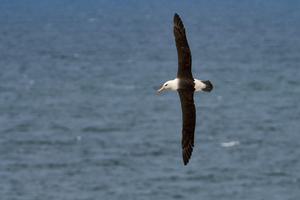 Embarking on the return voyage is a far cry from solitude. As you cross the formidable Drake Passage once more, the expansive skies come alive with a familiar and welcoming presence — the vast array of seabirds that left an indelible impression on your journey south. However, this time, there's a unique connection that has blossomed between you and these winged companions.
The seabirds, once distant observers, now seem more familiar, as if recognizing a fellow traveler in you. Likewise, your understanding of their graceful movements and distinctive calls has deepened, creating a sense of camaraderie between the Antarctic skies and the ship that carries you homeward..
Day 17: Tango time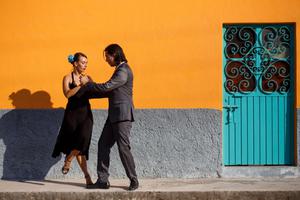 Your Antarctic exploration may have come to an end, but there is still fun to be had in Argentina! Today marks the disembarkation in Ushuaia. Upon reaching Ushuaia's harbor, your driver will be ready to transfer you to Ushuaia airport for your flight to Buenos Aires. At the airport, your guide will meet you and accompany you to your hotel. In the evening, indulge in a group tango lesson, followed by a farewell dinner and a captivating tango show at La Ventana. A great way to burn off the excess energy of sailing the Drake Passage!
Day 18: Flight home
At the arranged time, meet your guide who will take you to the airport. Board your international flight back home.
---
Duration: 17 nights
Location: Antarctica Cruises, Polar Cruises
Price: £10895 Save £4445 now only £6450
From £6,450pp based on two people sharing for 17 nights and excludes international flights to and from your home country.

This trip includes:
3 nights at Mine Hotel, classic room, breakfast included.
1 night at MIL810, standard room, breakfast included.
All excursions and tour fees in Argentina that are mentioned as included.
12 nights aboard the expedition vessel either Plancius, Ortelius, or Hondius, all meals, and non-alcoholic drinks included.
All transfers and internal flights.
All guided shore excursions, lectures and entertainment on board, and comprehensive pre- and post-voyage information material.
Contingency Plan and IAATO passenger fee.
This trip excludes:
International flights to and from your home country.
Anything else e.g. additional excursions if not listed as included.
Any activities, meals, or drinks not specified as included.
When to go to Antarctica
Find out the best time to visit Antarctica with our month-by-month guide.
Jan
Feb
Mar
Apr
May
Jun
Jul
Aug
Sep
Oct
Nov
Dec
Speak to an Antarctica expert today.
Receive a detailed itinerary within 24 hours.
Alistair

Managing Director
Call an expert on
01768 603 715