A once in a lifetime trip
This trip offers the adventure of a lifetime with a 19-day expedition around the Falklands, Soth Georgia and Antarctica, preceded by a brief but captivating immersion in Argentinian culture.
As you land in Argentina, adjust to the Southern Hemisphere by spending some time in Buenos Aires, the Pampas, and Tierra del Fuego, before embarking on your main expedition.
In Ushuaia, the southernmost city on Earth, your extraordinary voyage begins as you set sail through the awe-inspiring Beagle Channel. Over the next 18 nights you will explore some of the remotest regions on our planet aboard a comfortable and well-equipped expedition vessel.
In the Falkland Islands, a remote archipelago that will give you remarkable wildlife encounters. Watch nesting albatross glide gracefully overhead and playful dolphins frolic in the surrounding waters. Explore Carcass and Saunders Islands, where you will be enchanted by an array of incredible birdlife, including black-browed albatross and charming rockhopper penguins.
South Georgia is a haven for king penguins and seals. Witness vast colonies of these majestic creatures against a backdrop of stunning landscapes. Explore Prion Island, home to the wandering albatross, boasting the largest wingspan of any bird in the world. Follow in the footsteps of Ernest Shackleton as you visit Fortuna Bay and the abandoned whaling village of Stromness, all amidst breathtaking natural beauty.
The star of the show is, of course, Antarctica. Cross the Antarctic Convergence and marvel at enormous icebergs and breathtaking vistas. Depending on conditions, sail into the Weddell Sea, where colossal tabular icebergs herald your arrival to the eastern side of the Antarctic Peninsula. Paulet Island, with its large population of Adélie penguins, is a possible stop. Explore Brown Bluff, located in the ice-clogged Antarctic Sound, for a chance to set foot on the Antarctic Continent itself.
Every adventure must come to an end, but the memories you make on this extraordinary expedition, from Buenos Aires to the heart of Antarctica, will stay with you forever.
Speak to an expert
I created this trip - call me to create yours.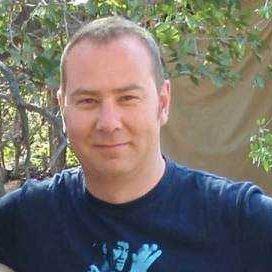 Alistair
Managing Director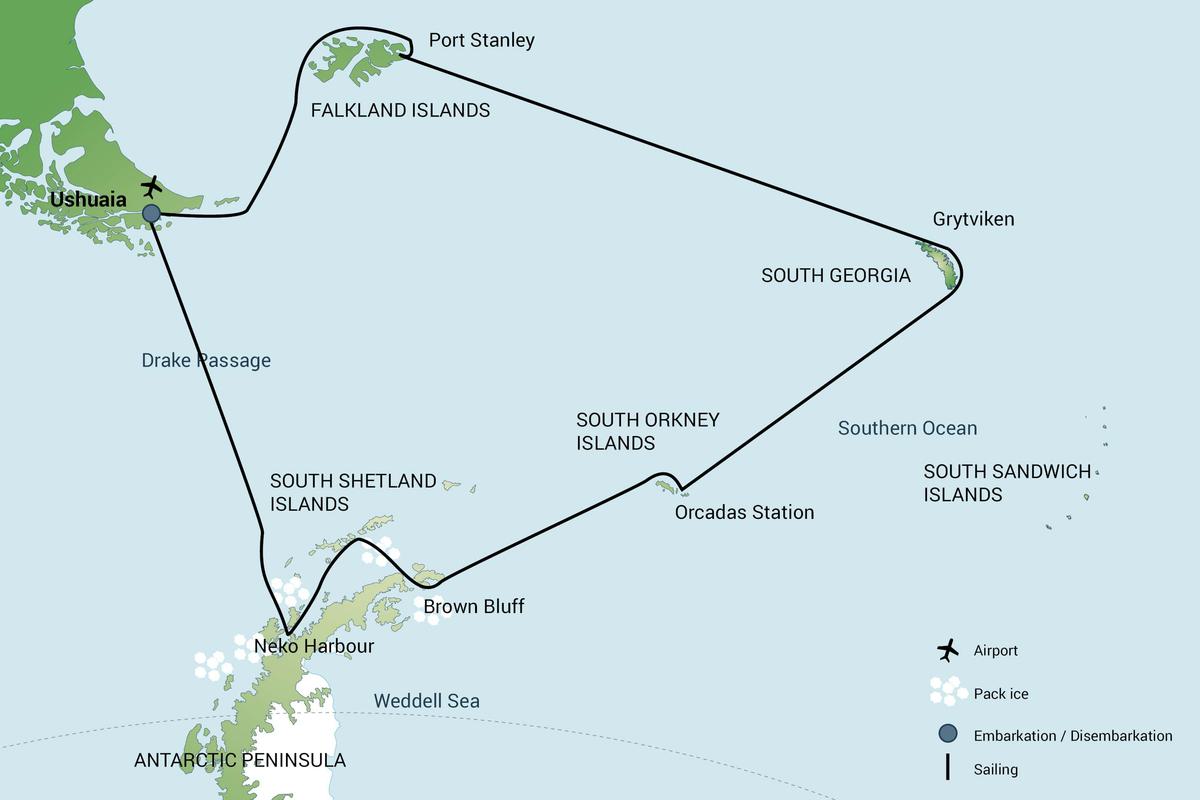 The itinerary…
Day 1: Here we go!
Head to your nearest international airport and board your flight to Argentina. The adventure begins!
Day 2: Arrive Buenos Aires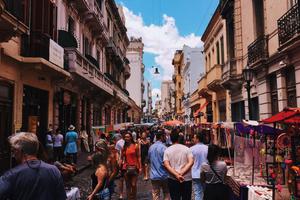 Upon arrival at Buenos Aires International Airport, you'll be greeted by your guide who will escort you to your accommodation. After you've checked in and settled, it's time to explore!
Discover Buenos Aires on a guided tour that takes you through iconic spots like Plaza de Mayo, San Telmo's historic streets, and vibrant La Boca with its famous stadium. Witness the city's evolution from the old port to the modern Puerto Madero. Explore the elegant Palermo neighborhood and end your journey in the upscale Recoleta area, known for its famous cemetery and exquisite dining options. Return to the hotel for rest.
Day 3: A day in the Pampas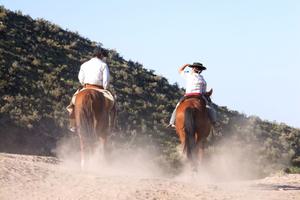 After a delicious hotel breakfast, you will go on a fascinating tour of the Pampas area of Argentina. Heading out of the city, the landscape transforms into endless plains and pastures. During the drive your guide will inform you about the details of gaucho life (Argentinian cowboys) until arriving at Estancia where you will participate in a day's gaucho activities, with a tasty lunch included. Enjoy being a part of Argentinian nature as you absorb this interesting culture.
Day 4: Tierra del Fuego tour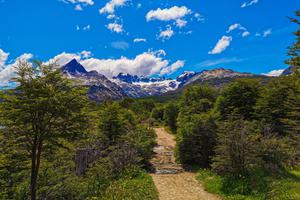 At the arranged time, meet your guide that will take you to the domestic airport for your flight to Ushuaia. Upon arrival to Ushuaia meet your driver who will take you to your accommodation. In the afternoon, meet your guide for your half-day Tierra del Fuego National Park tour. On this unique tour, explore less-travelled trails, leading to the Mirador de Bahia Lapataia. Amidst the park's challenging-to-reach valleys and coastal forests along the Beagle Channel, we discover the captivating Lapataia Bay, translating to "wooded bay" or "bay of good wood" in Yámana. Return to the hotel for a well-earned rest.
Day 5: Embarkation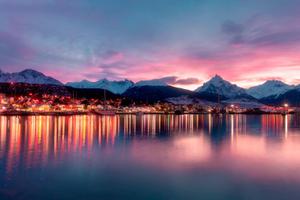 Begin your day at the remote boundary of civilization, relishing a delightful breakfast at your hotel while overlooking the southernmost point of South America. At the arranged time, your driver will pick you up at the hotel to take you to the harbour for you to embark on your expedition.
As you depart, you'll traverse the scenic Beagle Channel, bordered by awe-inspiring mountain ranges, all through the evening.
Day 6: Among the Albatross and Ocean Birds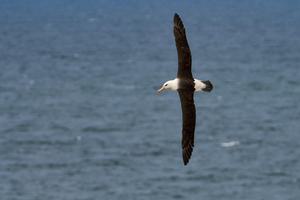 As you journey deeper into the vast expanse of the westerlies, your voyage will be enriched by the company of seabirds. Majestic albatrosses will gracefully soar alongside your vessel, their wingspan casting an impressive silhouette against the endless horizon, offering amazing opportunities for the wildlife photography enthusiast. Additionally, you'll encounter a diverse array of seabirds, including storm petrels, shearwaters, and diving petrels.
Day 7: Arrive Falkland Islands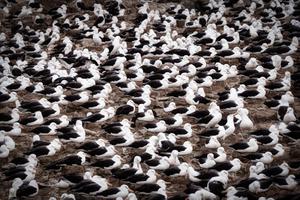 Today your expedition will arrive in the Falkland Islands, which are a sanctuary for diverse wildlife. While exploring these pristine lands, keep a watchful eye for the playful Peale's and Commerson's dolphins frolicking in the surrounding waters. Depending on the conditions, the aim is to travel to Carcass Island and Saunders Island for a day of birdwatching.
Carcass Island may have a macabre name, but it is in fact a haven for a wide array of birdlife. Here, you can encounter Magellanic penguins, Gentoos, and a captivating variety of waders and passerine birds. Saunders Island is where the graceful black-browed albatrosses share the skies with nesting imperial shags and spirited rockhopper penguins. The island's rich tapestry of wildlife also includes King penguins, Magellanic penguins, and gentoos.
Day 8: Port Stanley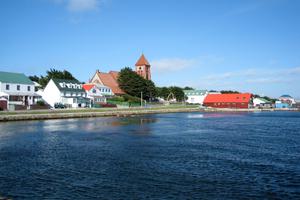 Port Stanley, the Falkland Islands' capital, radiates the quaint charm of the Victorian era, adorned with vibrant houses, neat gardens, and English-style pubs. Nearby, one can find centuries-old clipper ships, which serve as enduring observers of the hardships encountered by sailors in the 19th century. Be sure to explore the small yet captivating museum, offering insights into the island's history from its early settlement to the Falklands War. With a population of approximately 2,100 residents, Port Stanley warmly welcomes visitors, always looking for ways to teach travellers about their curious homeland.
Days 9-10: Crossing the Antarctic Convergence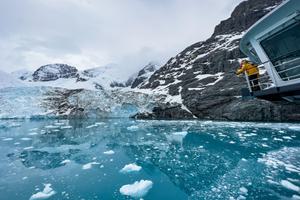 Leaving the Falklands today, you will head to South Georgia, where the journey will take you across the Antarctic Convergence. As you cross this region you will notice that the temperatures plummet significantly within a few hours. This natural occurrence elevates nutrient-rich waters to the surface, enticing a diverse array of seabirds, among them several albatross species, shearwaters, petrels, prions, and skuas.
Day 11: South Georgia Islands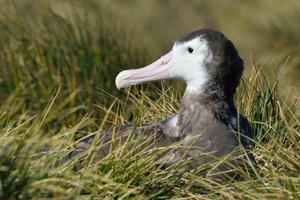 Your adventure in South Georgia begins with the possibility of visiting the following sites, though weather conditions may influence the itinerary: Prion Island, Fortuna Bay, Salisbury Plain, Gold Harbour and Grytviken.
First up is Prion Island where you can observe the gentle nature of wandering albatrosses during their breeding season. These birds boast the world's largest wingspan and you can see their might up close and personal in this unique location.
Day 12: Fortuna Bay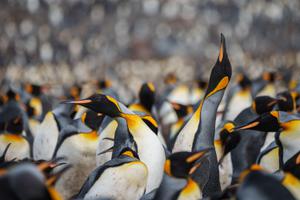 Sail to Fortuna Bay, and within this extraordinary landscape, you'll discover a thriving community of king penguins and seals, creating a remarkable tapestry of wildlife. As you journey, you'll also trace the footsteps of the legendary explorer Sir Ernest Shackleton, following his historic route to the long-abandoned whaling village of Stromness.
Day 13: Salisbury Plain, St. Andrews Bay, Gold Harbour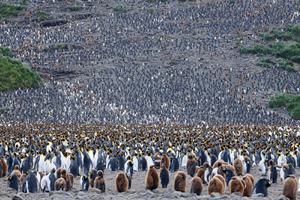 Salisbury Plain, St. Andrews Bay, and Gold Harbour are an awe-inspiring trifecta of destinations, showcasing the remarkable biodiversity and natural splendor of South Georgia. Explorers, photographers, and wildlife enthusiasts alike are treated to an unforgettable experience in this pristine wilderness.
Salisbury Plain boasts a vast king penguin rookery, while St. Andrews Bay hosts one of the world's largest king penguin colonies. Finally, Gold Harbour is a scenic cove with thriving penguin and seal populations, showcasing some of the most impressive species the subantarctic has on offer.
Day 14: Grytviken, South Georgia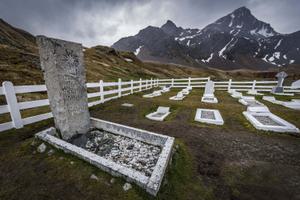 Land at Grytviken, the largest settlement on the South Georgia Islands. Visit the historical site of Ernest Shackleton's grave and the local museum. Later this day, off to Fortuna Bay/Stromness. Witness the majesty of king penguins and learn more about Shackleton and his expedition and you have the option to go on a mid-length "Shackleton walk" to see important historic locations.
In the afternoon of Day 14, weather permitting, your journey will set sail southward toward the South Orkney Islands.
Days 15: Ever further Southward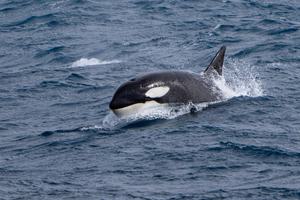 Prepare for an exhilarating day on your expedition to the South Orkney Islands, where the unexpected beauty of the Antarctic awaits. Brace for the possibility of encountering sea ice, where graceful south polar skuas and delicate snow petrels dive and soar among the seabirds trailing the vessel at the very boundary of the ice, creating a mesmerizing spectacle of life and ice in this remote, frozen realm. Keep an eye out for whales around the vessel as they come to say hello!
Day 16: South Orkney Islands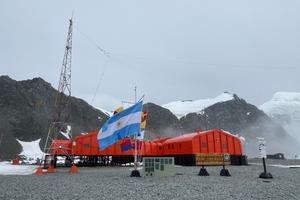 Today's itinerary unfolds with thrilling possibilities. Depending on prevailing conditions, you might have the opportunity to explore Orcadas Base, an Argentine scientific station nestled on Laurie Island within the captivating South Orkney archipelago. Alternatively, another option awaits: stepping ashore to visit Coronation Island's Shingle Cove, and immersing yourself in its untamed beauty. The choice lies ahead, promising a day filled with Antarctic wonders and exploration.
Days 17-18: Journey to Antarctica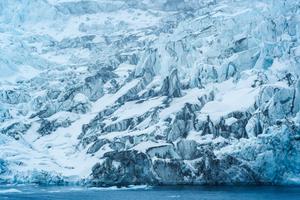 As your expedition heads further south, you draw nearer to the breathtaking scenery of the Antarctica Sea. Brace yourself for the sight of towering icebergs that dominate the horizon, and anticipated encountering magnificent fin whales as you voyage. Antarctic petrels, now more abundant, accompany your journey, are your frequent companions in this remote expanse.
Days 19: Antartica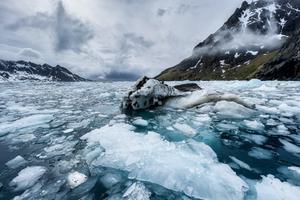 If favourable ice conditions prevail, today your journey will lead you into the awe-inspiring Weddell Sea, where colossal tabular icebergs serve as magnificent heralds of your arrival on the eastern flank of the Antarctic Peninsula. These towering ice formations create a dramatic and otherworldly backdrop.
You will finally get the chance to step foot on Antarctic land. Potential stops in this pristine region include Paulet Island, an enclave teeming with a thriving Adélie penguin population. Here, you'll have the opportunity to witness these charming creatures in their natural habitat, painting a vivid picture of life in Antarctica.
Day 20: South Shetland Islands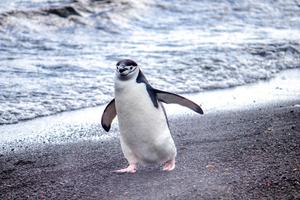 Again, depending on weather and ice conditions, today could encompass an adventure on Elephant Island on the outer reaches of the South Shetland Islands. Approaching from the northwest, you'll traverse the Bransfield Strait and Gerlache Strait, both renowned for their breathtaking and picturesque scenery. This part of the journey promises awe-inspiring vistas as you sail through the tranquil waters, surrounded by rugged coastlines and pristine wilderness.
Days 21-22: Sailing North with Feathered Companions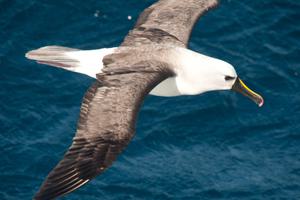 As you cross the Drake Passage on your return journey, the familiar seabirds from your outbound voyage accompany you once again, forging a deeper connection between you and these remarkable creatures.
Day 23: Journey's End and New Beginnings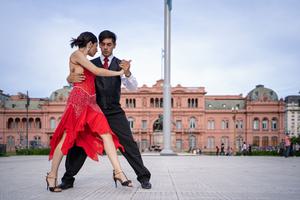 Every grand adventure must eventually conclude. Today, you disembark in Ushuaia, carrying with you cherished memories that will accompany you on your future adventures. Upon your arrival at Ushuaia's harbour, your driver will pick you up to take you to Ushuaia airport where you will fly to Buenos Aires. Your guide will meet you at the airport to take you to your hotel. In the evening, take a group tango lesson followed by a farewell dinner and a tango show at La Ventana. An exciting way to end your holiday!

Day 24: Depart Argentina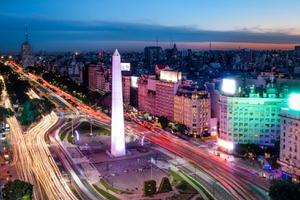 At the arranged time, meet your guide who will take you to the airport. Board your international flight back home.
Day 25: Home
As you fly back into your home country, reflect on the once-in-a-lifetime journey you have just undertaken and admire all of your inimitable photos!
---
Duration: 25 nights
Location: Falkland Islands Holidays, South America Holidays
Price: £17350pp
From £17,350pp based on two people sharing for 24 nights and excludes international flights to and from the UK.
This trip includes:
3 nights at Mine Hotel, classic room, breakfast included.
1 night at MIL810, standard room, breakfast included.
All excursions and tour fees in Argentina that are mentioned as included.
18 nights aboard the expedition vessel either Plancius, Ortelius, or Hondius, all meals, and non-alcoholic drinks included.
All transfers and internal flights.
All guided shore excursions, lectures and entertainment on board, and comprehensive pre- and post-voyage information material.
Contingency Plan and IAATO passenger fee.
This trip excludes:
International flights to and from UK (expect these to cost from £975pp for economy flights. Please note; that pricing can change significantly depending on the time of year and how far in advance flights are booked)
Anything else e.g. additional excursions if not listed as included.
Any activities, meals, or drinks not specified as included.
When to go to Antarctica
Find out the best time to visit Antarctica with our month-by-month guide.
Jan
Feb
Mar
Apr
May
Jun
Jul
Aug
Sep
Oct
Nov
Dec
Speak to an Antarctica expert today.
Receive a detailed itinerary within 24 hours.
Alistair

Managing Director
Call an expert on
01768 603 715