Mauritius is the perfect paradise for a bespoke beach holiday
Mauritius is a very diverse island nation – the product of an interesting history with stunning beaches and superb resorts.
Located 1250 miles off the African Coastline, Mauritius is a stunning island getaway in the South West Indian Ocean. Full of warm and friendly people, chic resorts that define immaculate service, and sugar plantations running into white sand beaches, Mauritius is also home a remarkable number of quite exceptional luxury hotels.
Mauritius Holidays are where those dreams of luxuriating on a castaway island in the middle the sun-kissed Indian Ocean become a reality. There can be few places in the world with such a condensed selection of luxury hotels. And they have for a long time now, set the benchmarks for service, style and facilities – that the hospitality sectors in the rest of Africa and the Indian Ocean strive to follow.
Croissants every day for breakfast, tennis or championship golf in the morning followed by spa treatments and water-sports in the afternoon. And in the evenings fine dining in world class restaurant overlooking the ocean. Its hard to find fault in that day!
Mauritius is a very diverse island nation – the product of an interesting history. Its location between the Cape of Good Hope and Indian subcontinent has made it a stopping point for traders and explorers for nearly a thousand years. Today's population comprises people of European, African, Indian and Chinese origin – who originally arrived during the various population movements of the 18th, 19th and early 20th centuries. The result is an island with a unique blend of different races, cultures and religions – which all flourish in peace and harmony. For anyone interested in learning more about the island – Richard Hall's book 'Empires of the Monsoon' is excellent.
Speak to a Mauritius expert
The trips on our website are to inspire you, but everything we do is tailor made. Contact us today to create your dream holiday.
Alistair

Mauritius Specialist
Call an expert on
01768 603 715
When to go to Mauritius
Find out the best time to visit Mauritius with our month by month guide.
Jan
Feb
Mar
Apr
May
Jun
Jul
Aug
Sep
Oct
Nov
Dec
What do you want to do in Mauritius?
Explore our Different Types of Mauritius Holiday
We're here to help
Call Us - 01768 603 715
Unsure where to start? Give us a call and speak to our team.
---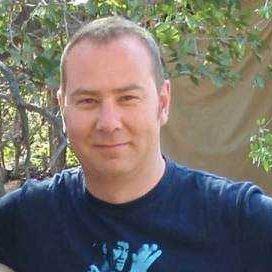 Alistair
Mauritius Specialist
Enquire Now
Where would you like to go on holiday in Mauritius?
Best Places to Visit in Mauritius
OUR FAVOURITE MAURITIUS ACCOMMODATION
Best Places to Stay in Mauritius
Inspiration from the blog
Traveller Tales and Insider Insights
Plan with an Expert
Have a look at our original holiday experiences and then contact us with your brief, or call 01768 603 715
A detailed itinerary in 24hrs
Our experts will send you a detailed holiday itinerary within 24 hours. It's our service promise to you.
Value Guarantee
Tailor-made doesn't mean expensive! Ask about our price promise and book with financial security.
A detailed itinerary in 24 hours
Speak to a Mauritius expert to start planning your adventure
Alistair

Mauritius Specialist
Call an expert on
01768 603 715