A Wildlife Haven in the Southern Hemisphere
This British overseas territory, comprising over 700 islands, boasts awe-inspiring landscapes, abundant wildlife, and a rich history waiting to be explored.
In the vast expanse of the Southern Atlantic Ocean lies the remote Falkland Islands, a destination that promises an unforgettable adventure for nature enthusiasts and wildlife lovers alike.
Geographically, the Falkland Islands are situated about 300 miles off the southeastern coast of South America. Despite their relatively small size, the archipelago's diverse terrain is a feast for the eyes. From dramatic cliffs and white sandy beaches to rolling hills and vast open plains, the scenery offers an unparalleled sense of tranquillity and wonder.
One of the prime attractions of the Falkland Islands is its astonishing wildlife. The archipelago is a haven for diverse animal species, with over 100,000 breeding pairs of penguins, including the charismatic Magellanic, Gentoo, and King penguins. Birdwatchers will be equally enthralled by the vast populations of albatrosses, petrels, and cormorants.
For those seeking to witness wildlife up close, a visit to Sea Lion Island and Volunteer Point is a must. These locations offer incredible opportunities to observe sea lions, elephant seals, and, if you're lucky, even killer whales patrolling the coastal waters. The fascinating display of interactions between predator and prey is a sight that will leave travellers in awe.
Beyond its wildlife wonders, the Falkland Islands have a rich history to explore. Delve into the captivating stories of battles and conflicts as you visit historical sites, including the remnants of the 1982 Falklands War, an event that shaped the islands' modern identity.
Adventurous travellers can embark on hikes along scenic trails, explore shipwrecks on pristine beaches, and engage in thrilling water-based activities such as kayaking and scuba diving.
Whether you're a nature enthusiast or a history buff, the Falkland Islands offer an unforgettable experience that connects you to the raw beauty of nature and the intriguing tales of the past.
Our favourite tailor made Falkland Islands trip
Popular Falkland Islands Holidays
Our favourite Falkland Islands accommodation
We're here to help
Call Us - 01768 603 715
Unsure where to start? Give us a call and speak to our team.
---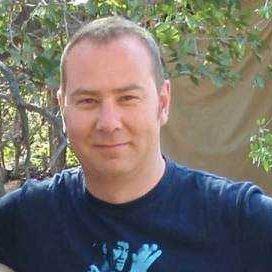 Alistair
Managing Director
Enquire Now
When to go to the Falkland Islands
Best time to go to the Falkland Islands.
Jan
Feb
Mar
Apr
May
Jun
Jul
Aug
Sep
Oct
Nov
Dec
Speak to a Falkland Islands expert today.
Receive a detailed itinerary within 24 hours.
Alistair

Managing Director
Call an expert on
01768 603 715
Plan with an Expert
Have a look at our original holiday experiences and then contact us with your brief, or call 01768 603 715
A detailed itinerary in 24hrs
Our experts will send you a detailed holiday itinerary within 24 hours. It's our service promise to you.
Value Guarantee
Tailor-made doesn't mean expensive! Ask about our price promise and book with financial security.