Feel the crisp Arctic air invigorate your senses
Prepare to set sail on an extraordinary journey through the Arctic Circle, where enchanting icebergs, majestic glaciers, and captivating wildlife create a symphony of natural wonders.
Our Arctic cruises offer an unparalleled opportunity to explore this remote and mesmerizing region, immersing you in a world where the boundaries between fantasy and reality blur.
As you step aboard our state-of-the-art expedition vessels, you'll be greeted by the anticipation of the Arctic's secrets unfolding before you. Each cruise is meticulously crafted to ensure an exceptional and immersive experience. Expert naturalists, historians, and wildlife guides will accompany you, sharing their insights into the Arctic's unique ecosystems and the captivating tales of polar explorers who have braved these icy waters.
Cruising through the Arctic waters is a kaleidoscope of ever-changing landscapes. Sail past towering glaciers that seem to touch the sky and witness the mesmerizing spectacle of calving ice that sends waves reverberating through the sea. Our carefully planned itineraries take you to remote corners where few have ventured, allowing you to encounter Arctic wildlife in their natural habitats. Marvel at pods of graceful whales, the playful antics of seals, and the elusive dance of the polar bear on the ice.
While the Arctic's dramatic beauty takes centre stage, our cruises also provide opportunities for cultural enrichment. Visit historical sites of the people who live on this harsh land and get a glimpse into their present way of life.
Whether you're an intrepid explorer seeking thrills or a curious traveller with a penchant for discovery, our Arctic cruises promise an unforgettable adventure. Join us on an Arctic cruise and unlock the treasures of this frozen frontier, where nature's grandeur reigns supreme, and the extraordinary becomes your everyday reality.
Our favourite tailor made Arctic Cruises
Popular Arctic Cruise ideas
We're here to help
Call Us - 01768 603 715
Unsure where to start? Give us a call and speak to our team.
---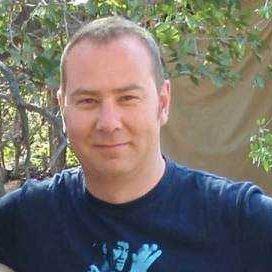 Alistair
Managing Director
Enquire Now
When to go to the Arctic
A month-by-month guide of when to visit the Arctic
Jan
Feb
Mar
Apr
May
Jun
Jul
Aug
Sep
Oct
Nov
Dec
Speak to an Arctic expert today.
Start planning your dream Arctic Cruise holiday.
Alistair

Managing Director
Call an expert on
01768 603 715
Plan with an Expert
Have a look at our original holiday experiences and then contact us with your brief, or call 01768 603 715
A detailed itinerary in 24hrs
Our experts will send you a detailed holiday itinerary within 24 hours. It's our service promise to you.
Value Guarantee
Tailor-made doesn't mean expensive! Ask about our price promise and book with financial security.