An Arctic wildlife expedition
Embark on an unforgettable Arctic adventure with our 10-day cruise around Spitsbergen, spotting polar bears, walruses, arctic foxes, and a host of interesting arctic birds.
As you sail through pristine Arctic waters, you'll be captivated by the untamed beauty of Spitsbergen's rugged landscapes, crowned by towering glaciers and dramatic fjords. Our expert guides, renowned for their extensive knowledge of the region, will lead you to the hidden corners where wildlife thrives. Brace yourself for breathtaking encounters with polar bears, as you observe these magnificent creatures in their natural habitat, capturing memories that will last a lifetime.

In addition to polar bears, you'll have the chance to marvel at a myriad of other Arctic inhabitants, from elusive Arctic foxes to graceful reindeer, as well as an array of seabirds that grace the skies above.
Take the small zodiac boats out for cruising excursions to see icebergs, glaciers, and polar bears up close. Use the zodiacs to get to difficult-to-access land, for hiking, photography, and sometimes even snowshoeing excursions on tundras and ice caps.
Whilst aboard the M/V Ortelius or the M/V Plancius, immerse yourself in captivating lectures and presentations by our onboard experts, deepening your understanding of the Arctic's unique ecosystems and the importance of their conservation.
Our expedition vessel ensures minimal impact on this fragile ecosystem, reflecting our commitment to preserving these pristine lands for generations to come.
Our Arctic polar bear cruise is an amazing once-in-a-lifetime adventure that will give you stories to tell for many years to come, and memories that will stay with you forever.
Speak to an expert
I created this trip - call me to create yours.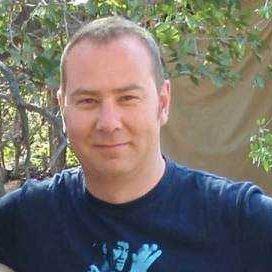 Alistair
Managing Director
The itinerary…
Day 1: Time for the journey of a lifetime
Make sure you've packed warm clothing and board your international flight to get to Longyearbyen. Prepare yourself for a magical adventure through ice and snow.
Day 2: Longyearbyen and embarkation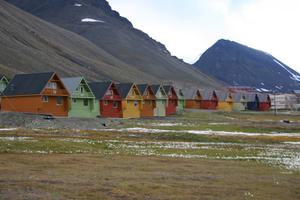 Fly into Longyearbyen, the largest settlement on the archipelago that makes up Svalbard.
In the evening, board the expedition vessel and get comfortable in your twin porthole room while admiring the view.
As the sun begins to dip below the horizon, depart from Isfjorden, providing the opportunity to potentially catch your first wildlife sighting of the expedition - minke whales.
Day 3: Krossfjorden – Ny Ålesund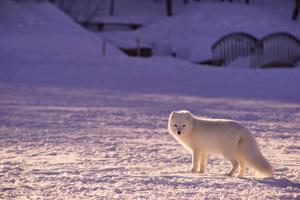 By morning, arrive in Krossfjorden. There is the chance for a zodiac boat excursion to visit the Fjortende Julibreen (Fourteenth of July Glacier) up close. Near the glacier are mountains on which kittiwakes and guillemots nest amongst colourful blooming flowers. This spot presents an excellent opportunity to see an Arctic fox or a bearded seal.
The afternoon will bring you to Ny Ålesund, the northernmost settlement on Earth. Ny Ålesund is home to a research centre, but historically it was a mining town. This area is a breeding ground for barnacle geese, pink-footed geese, and Arctic terns.
Day 4: Seven Islands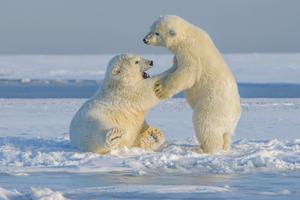 Cruise on northwards to the northernmost point of your expedition, less than 900km from the North Pole. This barren land amongst the Seven Islands offers you a great chance to see polar bears roaming in their natural habitat, and also possibly some walruses.
Day 5: Great Glacier of Schweigaardbreen
Head east to Nordaustlandet, where you will see the great glacier front of Schweigaardbreen. Depending on conditions, it is possible to land at Firkantbukta, so that there is a chance to take some incredible photos from up a higher elevation. If conditions don't permit this, there may be a cruise on a Zodiac boat to near Storøya, where a colony of walruses resides.
Day 6: Kvitøya ice cap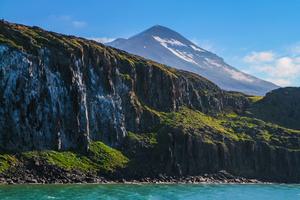 Today you will attempt to reach Kvitøya, a rarely visited destination in which the gigantic ice cap that covers the island leaves very little space bare. Land at the western tip of Andréeneset, the site of a failed expedition by Swedish explorer S. A. Andrée and his team. If time and conditions allow, there may be the chance to visit Kræmerpynten, where there is another group of walruses.

Day 7: Spitsbergen's longest glacier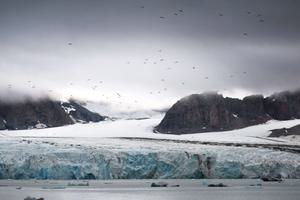 Head south of Nordaustlandet, where you may land on Isisøya, a glacial area that showcases the rapid degradation of the Arctic ice caps, as the mountain peaks beneath the ice become more visible every year. It is possible on this day to go by Bråswellbreen, a segment of the largest ice cap in Europe, famous for its meltwater waterfalls.

Day 8: Barentsøya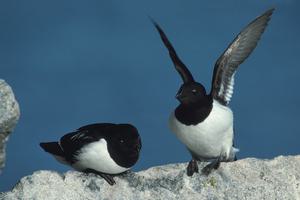 Depending on the actions of the polar bears, today you may land in Freemansundet. Possible itinerary includes stopping at Rindedalen for a walk across the tundra, Sundneset to see an old trapper's hut and Kapp Waldburg for its colony of kittiwakes. Next is off to Kapp Lee to see a walrus haulout, go for a hike along Edgeøya, and to see the Pomor ruins. If it's not possible to go to Kapp Lee, you might sail south to Diskobukta instead.
Day 9: The Pointed Mountains of Hornsund
The morning begins with a cruise of the side fjords of the Hornsund area of southern Spitsbergen, to see spire-like peaks. These mountains gave way to the name Spitsbergen, which means "pointed mountains." There are several large glaciers in this area and many opportunities for spotting wildlife like beluga whales, seals, and polar bears.
Day 10: Bell Sund's flora, fauna, and haunting history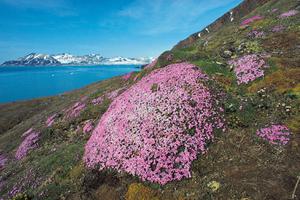 Today, head off to Bell Sund, a large fjord system in Svalbard. The lush flora around this area is the result of different ocean currents that make it slightly warmer and more hospitable to vegetation.
In this location you will find Ahlstrandhalvøya, at the mouth of Van Keulenfjorden, home to a beluga whale graveyard of sorts - the remains of 19th-century whale slaughter. Luckily, the whale-hunting exploitation of the past did not cause these whales to go extinct and you have a very good chance of meeting some living belugas on your trip.

Day 11: Longyearbyen and disembarkment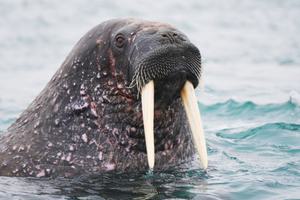 After more than a week of fascinating wildlife spotting, today you will disembark in Longyearbyen in the morning. You may have some time to explore the town before you must board your flight back to Oslo.
Day 12: Hometime
As you return to your home country, reminisce on your incredible holiday. Your Spitsbergen expedition may be over but the memories will stay with you for a lifetime.
---
Duration: 11 nights
Location: Arctic Cruises, Polar Cruises
Price: £5965pp
From £5,965 pp based on two people sharing excluding international flights to Longyearbyen.
The trip includes all accommodation and activities specified above. Rooms and meals are as below:
9 nights aboard the M/V Ortelius – twin window room, all meals, snacks, and non-alcoholic beverages included.
Also includes
All shore excursions and activities throughout the voyage by Zodiac.
Program of lectures by noted naturalists and leadership by experienced expedition staff.
Free use of rubber boots and snowshoes.
All miscellaneous service taxes and port charges throughout the programme.
AECO fees and governmental taxes.
Comprehensive pre-departure material.
This trip excludes:
Single Supplements.
International flights.
Transfers to/from the vessel outside Spitsbergen.
Government arrival and departure taxes.
Any services or items not specifically listed as included.
Baggage, cancellation, and personal insurance (which is strongly recommended).
Our favourite tailor made Arctic Cruises
Popular Arctic Cruise ideas
We're here to help
Call Us - 01768 603 715
Unsure where to start? Give us a call and speak to our team.
---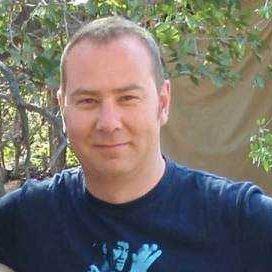 Alistair
Managing Director
Enquire Now
When to go to the Arctic
A month-by-month guide of when to visit the Arctic
Jan
Feb
Mar
Apr
May
Jun
Jul
Aug
Sep
Oct
Nov
Dec
When to go to the Arctic
A month-by-month guide of when to visit the Arctic
Jan
Feb
Mar
Apr
May
Jun
Jul
Aug
Sep
Oct
Nov
Dec