Inimitable expedition to the furthest corners of Earth
Embark on a once-in-a-lifetime journey that seamlessly combines cultural discovery with the breathtaking beauty of Antarctica and Patagonia.
Fly into Santiago spend a few days exploring Chile - travel to the enchanting Valparaíso, a newly declared UNESCO heritage site and home to some of the region's most exquisite vineyards.
Next, venture to the heart of Patagonia and the captivating Torres del Paine National Park. Your three-day stay at Lago Grey Hotel offers an all-inclusive experience, complete with guided tours and a cruise to witness the majestic Grey Glacier up close.
After you've been stunned by Patagonia, prepare for yet another shock to your system as you take an air cruise to Antarctica. In the past, travellers had to endure a daunting 2-day sail through the treacherous Drake Passage to reach the Antarctic Peninsula. However, there is now a more comfortable and efficient option and instead of braving rough seas and seasickness, you can now "Fly the Drake," on a two-hour flight from Punta Arenas. Upon arrival, you board your expedition ship, ready to embark on an unforgettable journey. These small expedition vessels, resembling private yachts, grant access to remote Antarctic areas inaccessible to larger ships. With fewer guests, the boarding process is swift, ensuring ample time ashore to enjoy every moment of this unparalleled travel experience.
From there, sail through ice-filled fjords, encounter awe-inspiring icebergs, and witness an array of wildlife, including penguins, seals, and whales. Expert polar guides lead daily Zodiac landings, ensuring an intimate encounter with the Antarctic environment.
As your expedition draws to a close, reflect on the remarkable journey you've undertaken and the connections you've forged with fellow adventurers. Return to Punta Arenas and then Santiago, where you'll unwind at Las Majadas Hotel in the Maipo Valley, indulging in local wines and exquisite cuisine.
In just 16 days, this extraordinary journey takes you from vibrant cities to untamed wilderness and culminates in the awe-inspiring landscapes of Antarctica. It's a testament to the richness and diversity of our planet, promising memories and stories to be cherished forever.
Speak to an expert
I created this trip - call me to create yours.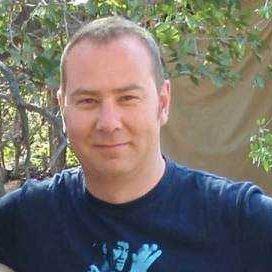 Alistair
Managing Director
The itinerary…
Day 1: Happy holidays!
Time to truly get excited about your incredible upcoming trip as you board your international flight to Santiago, Chile.
Day 2: Welcome to Santiago.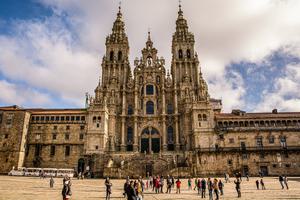 Land in Santiago, where you will be received and transferred to La Reve hotel, where you will stay for two nights.
Once you have had a chance to get your bearings its time to head off on a city tour around Santiago, visiting the city's most outstanding attractions, including a walking tour downtown. Then, traverse the main avenues of old Santiago by vehicle, crossing the bohemian neighbourhood of Bellavista and climb the San Cristobal Hill in a panoramic bus, for a magnificent view of the city and the Andes Mountain Range. Return from the hill on a cable-car ride and then you will go to the modern district of the city, visiting stylish neighbourhoods for some shopping and great food.
Day 3: Valparaíso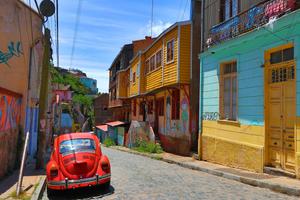 Start your day with breakfast at the hotel, then set off early for Valparaiso, a town that sits amidst hills connected by narrow streets, stairs, and funiculars. These hills are covered in colourful houses, creating a picturesque scene for photography enthusiasts and heritage lovers.
In the afternoon you will return to Santiago, but first, you will stop at Casablanca Valley for a delicious lunch at Casas del Bosque vineyard's restaurant. Take a vineyard walk, tour the winery and barrel room, where wines mature, and taste wines to learn about the winemaking process. After this, you will head back to the hotel for some well-earned rest!
Days 4 - 6: Torres Del Paine and Grey Glacier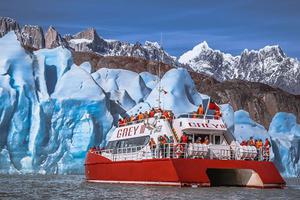 After breakfast, its time to transfer to the airport so you can board your flight to Puerto Natales. Take a private transfer to Lago Grey hotel, where you will stay for three days. Your Lago Grey stay is an all-inclusive package with all meals and beverages included (including wine and beer), and a wide range of activities, such as guided tours of Torres del Paine National Park and an cruise excursion to the incredible Grey Glacier.
Day 7: Off to Antarctica!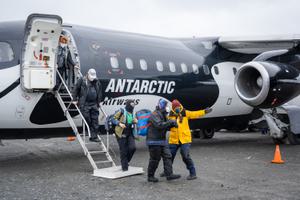 Transfer to Punta Arenas, where you will meet the staff and transfer Los Cabos Hotel. Attend a mandatory briefing at Explorers House that provides important information about your air cruise and reviews the essential guidelines for Antarctic visitors. Later, gather for a welcome dinner and meet your fellow adventurers while enjoying a typical regional menu.
Day 8: South Shetland Islands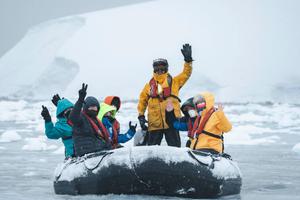 Your Antarctic adventure begins with a two-hour flight from Punta Arenas to King George Island, in the South Shetland Islands. Revel in your first steps on Antarctic soil as you walk the 2km (1.25 miles) to the Zodiac vessel that will take you to your boutique cruise ship.
Days 9-12: Antarctic Cruise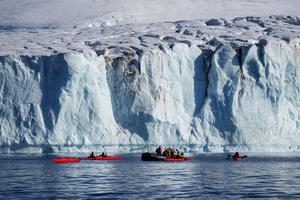 Admire untamed scenery as you sail through ice-filled fjords and amidst awe-inspiring icebergs, accompanied by a delightful array of seabirds, penguins, seals, and whales.
Experience daily Zodiac landings, exploring the wild landscapes under the guidance of expert polar guides. Onboard, immerse yourself in an engaging program of educational presentations while relishing breathtaking vistas from the lounge. Share your daily adventures with fellow guests, forging lifelong connections.
Every cruise is slightly different and our crew are flexible in their approach to planning, making each expedition extraordinary and unique. Your exploration may encompass sites such as the South Shetland Islands, the Antarctic Sound, the Gerlache Strait, and the Penola Strait, offering a comprehensive view of the diverse Antarctic environment.
Day 13: Return flight from Antarctica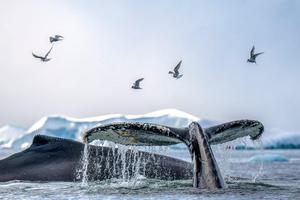 Sail back to King George Island and say goodbye to Antarctica before boarding your chartered flight back to Punta Arenas. Head to Los Cabos hotel where you will stay for one night.
Day 14: Santiago and the Chilean winelands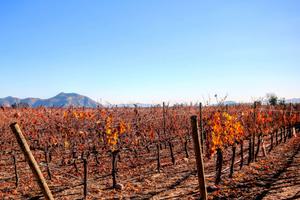 After breakfast, its time to go to Punta Arenas airport for your flight to Santiago. You will be met at the airport and transferred to Las Majadas Hotel in Pirque, Maipo Valley, where you will stay for one night. Spend the evening at this gorgeous vineyard sampling the local wine and food and relaxing after your incredible trip.
Day 15: Homeward Bound
After your final Chilean breakfast, it's time to transfer to the international airport, say goodbye to your amazing Sub-Antarctic adventure, and board your flight to return home.

Day 16: Arrive home
As you arrive back in the UK, think about the absolutely extraordinary journey you've been on and prepare to wow your friends and family back home with the unbelievable photos and stories you've gained along the way.
---
Duration: 15 nights
Location: Antarctica Cruises, Polar Cruises
Price: £18395pp
From £18,395pp excluding international flights to and from UK.
The trip includes all accommodations and activities specified above rooms and meals as below.
2 nights at Le Reve Hotel, standard Deluxe room, breakfast included.
3 nights at Lago Grey, all meals and wine included.
2 nights at the Cabo de Hornos Hotel, breakfast included.
5 nights aboard Magellan Explorer expedition vessel, all meals and non-alcoholic drinks included.
1 night at the Las Majadas Hotel, breakfast and lunch included.
Also included are:

All transfers and domestic flights.
Meals, drinks and excursions at Lago Grey Hotel.
Special access to Explorers House in Punta Arenas.
All guided shore excursions, lectures and entertainment on board the expedition ship.
IAATO passenger fee.

Not included:
International flights from the UK (expect to pay approximately £965pp from London to Santiago, dependent on travel time and cabin class)
Anything that is not explicitly listed under inclusions.
Internet connection on board the Expedition ship in Antarctica.
When to go to Antarctica
Find out the best time to visit Antarctica with our month-by-month guide.
Jan
Feb
Mar
Apr
May
Jun
Jul
Aug
Sep
Oct
Nov
Dec
Speak to an Antarctica expert today.
Receive a detailed itinerary within 24 hours.
Alistair

Managing Director
Call an expert on
01768 603 715
Plan with an Expert
Have a look at our original holiday experiences and then contact us with your brief, or call 01768 603 715
A detailed itinerary in 24hrs
Our experts will send you a detailed holiday itinerary within 24 hours. It's our service promise to you.
Value Guarantee
Tailor-made doesn't mean expensive! Ask about our price promise and book with financial security.