Sip, savour, and soak in the splendour
Embark on an unforgettable journey through the lush landscapes of Argentina and Chile, immersing yourself in a captivating blend of rich history, stunning vistas, and exquisite wines.
Indulge your senses on a wine lover's dream adventure through the stunning wineries of Argentina and Chile. A journey that will take you deep into the heart of South America's wine regions, where you'll discover the fascinating history, beautiful landscapes, and exceptional flavours that make these destinations a must-visit for any wine enthusiast.
From the moment you arrive in Santiago, you'll be immersed in the vibrant culture and beauty of these countries. Explore the bustling streets of Santiago, taste exquisite wines in the Casablanca and Colchagua Valleys, and savour gourmet meals paired with the finest vintages. In Mendoza, Argentina, you'll be captivated by the stunning vineyards of Lujan de Cuyo and Uco Valley, where you'll have access to some of the region's most prestigious wineries.

But this trip isn't just about wine. Along the way, you'll also have the chance to uncover the history and charm of Santiago and Buenos Aires, with guided tours of iconic landmarks and immersive cultural experiences. You will leave feeling like you've really tasted the true Chile and Argentina!
Speak to an expert
I created this trip - call me to create yours.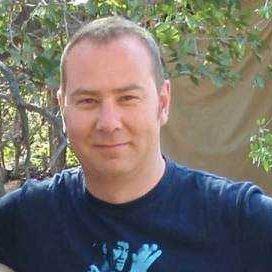 Alistair
Managing Director
The itinerary…
Day 1: It's holiday time!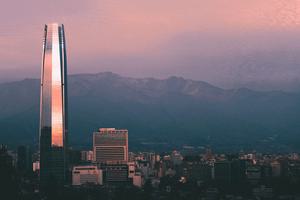 Head to your nearest international airport and board your overnight flight to Santiago, Chile.
Day 2: Arrive in Santiago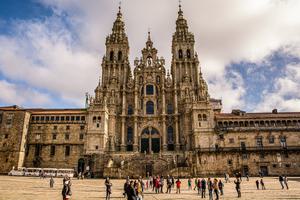 Welcome to Santiago! After transfer to your hotel Le Reve where you will spend 2 nights, take some time to settle in before a half-day guided tour of Santiago's vibrant cityscape. Stroll through the historic downtown district, where you'll encounter landmarks such as the "Plaza de Armas," the historic cathedral. Next, venture through the charming streets of old Santiago, passing through the artistic Bellavista neighbourhood, and climb San Cristobal Hill via a panoramic bus-ride for breath-taking views of the city and the majestic Andes. Then onto the contemporary side of Santiago, highlighting its trendy neighbourhoods and bustling shopping zones. Rest and recharge at your hotel for the night.
Day 3: Casablanca Valley Tour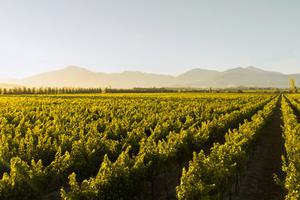 Start the day with a delightful breakfast at your hotel. Today's adventure leads you to the Casablanca Valley, just 78 km west of Santiago. At the renowned William Cole vineyard, you can delve into the vineyard's history before a guided exploration of the vineyard itself. Witness the intricate process of winemaking, from fermentation to bottling, followed by a tasting session. Next up is the Kingston Family vineyard for a premium wine-tasting tour. An exquisite 4-course dining and wine-paired experience awaits, showcasing locally sourced ingredients. Return to your Santiago retreat, Le Reve for a well-deserved rest.
Day 4: Santiago to Colchagua's Charm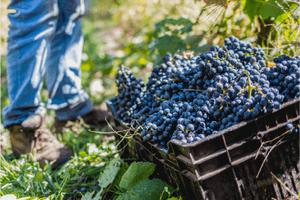 Savour a hearty breakfast at the hotel before departing for Santa Cruz, a charming city in the Colchagua Valley. Our first stop is the Laura Hartwig Vineyard (or similar), where an engaging tour starts with insights into the Colchagua Valley, a carriage ride through its vineyards (seasonally), and an exploration of the winemaking process. The tour culminates in a wine tasting experience, including a Super Premium Edición de Familia and cheese selection. Then onto Viu Manent vineyard for a sumptuous lunch and a tour of its grounds. The tour includes a carriage ride, cellar visit, wine tastings, and a panoramic view of the Chilean countryside. The day ends with a visit to the Colchagua Museum. Retire to your Colchagua Valley hotel the Santa Cruz Plaza for a peaceful overnight stay.
Day 5: Santa Cruz's Treasures
Indulge in a leisurely breakfast at your hotel. Today, transfer to the Santa Rita Vineyard, home to the Casa Real Hotel. This historical gem, once the founder's summer residence, has been thoughtfully restored into a charming hotel. Enveloped by a stunning 40-hectare park designed by French landscape architect Guillermo Renner, the Casa Real Hotel offers a unique retreat experience. Enjoy your serene surroundings at your leisure and spend a restful night at Casa Real Hotel.
Day 6: Farewell Chile!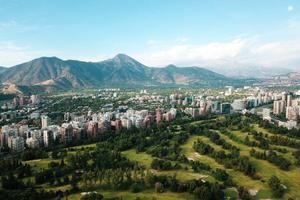 A final breakfast at your hotel after which you will be transferred to Santiago Airport for your onward flight to Mendoza, Argentina. Upon your arrival at Mendoza Airport, you will be transferred to your hotel Lares de Chacras in the charming Chacras de Coria area where you will spend three nights. The afternoon, is yours to enjoy.
Day 7: Lujan de Cuyo Winery Tour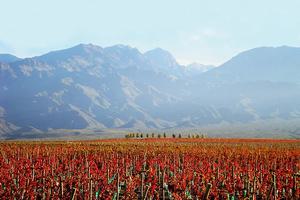 After breakfast, a visit to two distinct wineries nestled in the picturesque region of Lujan de Cuyo is planned. Delight in a wine-tasting experience along with a delicious lunch, showcasing the finest flavours of the region.
Day 8: Uco Valley Winery Exploration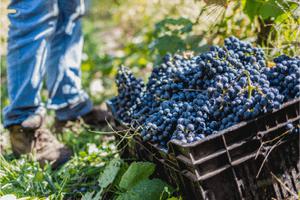 Fill up on breakfast and set out on a memorable day as you visit two exceptional wineries in the enchanting Uco Valley. Immerse yourself in the world of wines of this region while enjoying lunch.
Day 9: Mendoza to Buenos Aires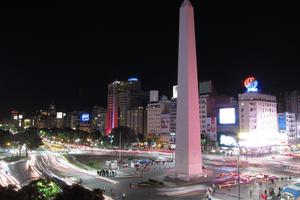 After breakfast, it's time for your flight to Buenos Aires. Upon your arrival, you will be transferred to your boutique hotel, Mine Hotel where you will spend three nights. The day is yours to explore the area at your leisure.
Day 10: Tango Experience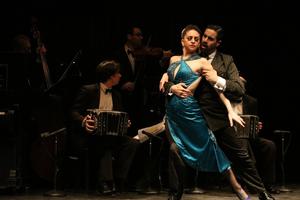 Today take a private, guided tour through the heart of Buenos Aires. Explore iconic sites like Plaza de Mayo, a historic and political hub, and traverse the charming streets of San Telmo. Discover the elegance of Palermo and its cultural landmarks, including museums and embassies. The day culminates in an exquisite dinner and a mesmerizing Tango show at the La Ventana venue, complete with a private tango lesson and transport back to your hotel in the evening.
Day 11: Gaucho Experience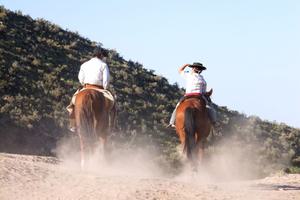 Venture into the outskirts of Buenos Aires, where the landscape transforms from urban to rural beauty entering the Pampean region. Your journey introduces you to the heart of gaucho life and culture. Your guide will provide insights into this unique way of life as you arrive at Estancia. Here, immerse yourself not only in nature but also in the rich heritage of the Gauchos.
Day 12: The end of a wonderful journey!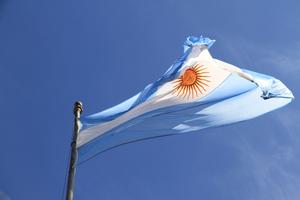 After breakfast, you will be transferred to Ezeiza Airport for your return flight home.
Day 13: Arrive home after a wonderful trip.
Pore over your photos of this incredible trip and reflect on the amazing journey you've had. Time to plan the next one!
---
Duration: 12 nights
Location: Chile Holidays, South America Holidays
Price: £4360pp
From £4,360pp based on two people sharing excluding international flights to your home country.
The trip includes all accommodation and activities specified above. Rooms and meals are as below:
2 nights at Le Reve Hotel, Santiago - deluxe room, breakfast included.
1 night at Casa Real Hotel – boutique room, breakfast included.
1 nights at Santa Cruz Plaza Hotel – standard room, breakfast included.
3 nights at Lares de Chacras Hotel - standard room, breakfast included.
3 nights at Mine Hotel - classic room, breakfast included.
Also includes
Internal flights and all transfers.
All wine tours and visits mentioned
All private guides and entrance fees for tours.
This trip excludes:
International flights to and from UK (expect these to cost from £1,600 pp for economy flights) Please note; pricing can change significantly depending on the time of year and how far in advance flights are booked.
Single Supplements.
International flights to/from your home country.
When to visit Chile
Discover the best times to visit Chile with this guide
Jan
Feb
Mar
Apr
May
Jun
Jul
Aug
Sep
Oct
Nov
Dec
Speak to a Chile expert today.
Receive a detailed itinerary within 24 hours.
Alistair

Managing Director
Call an expert on
01768 603 715