Argentina's Natural Wonders: From Glaciers to Waterfalls
Discover this breath-taking journey through Argentina's diverse landscapes, from the icy splendours of glaciers to the thundering majesty of waterfalls in this unforgettable adventure.
This is a trip that will ignite your sense of adventure and immerse you in the untamed beauty of Argentina's southern frontier. This captivating expedition takes you through a remarkable tapestry of landscapes, from the icy realms of glaciers to the thundering majesty of waterfalls, offering an unparalleled exploration of nature's wonders.
Begin your odyssey in the charming city of Buenos Aires, where you'll explore its historic heart before venturing south to the wilds of Tierra del Fuego National Park. Trek through uncharted forest trails, and as you breathe in the pure Patagonian air, you'll discover hidden gems and scenic wonders.
Travel north to the mesmerizing Moreno Glacier, a masterpiece of nature. Witness it's awe-inspiring grandeur and hear the thunderous crack of ice calving into Lake Argentino. Then, journey to the north-eastern wonders of Iguazu Falls, a UNESCO World Heritage Site and one of the new Natural Wonders of the World. Traverse the Argentinean side of these mighty falls, where an expert guide will lead you through lush jungles, along panoramic trails, and to bird's-eye viewpoints.

Speak to an expert
I created this trip - call me to create yours.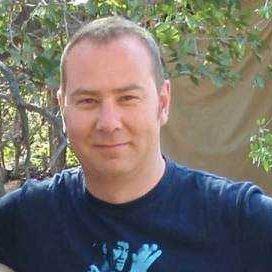 Alistair
Managing Director
The itinerary…
Day 1: It's time to go!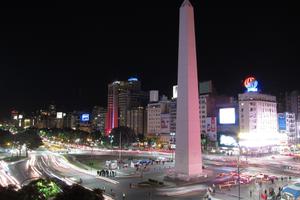 Head to your international airport for your overnight flight to Buenos Aires.
Day 2: Arrival in Buenos Aires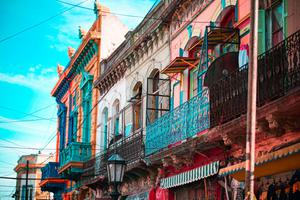 After a smooth flight, you will be transferred to Mine Hotel in the heart of Buenos Aires, where you will spend two nights, the rest of the day is yours to relax.
Day 3: Buenos Aires City Tour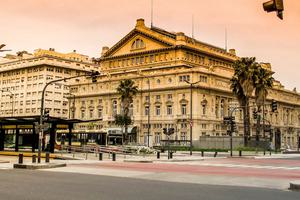 After breakfast take a captivating tour to explore Buenos Aires. Begin at the historic Plaza de Mayo, surrounded by iconic landmarks like the Metropolitan Cathedral. Continue south through the charming streets of San Telmo, renowned for its tango culture. Visit La Boca, home to the Boca Juniors Stadium, a symbol of Argentina's football passion, and explore the colourful Caminito. Journey through the city's green spaces including The Rose Garden and the Four Regions of Argentina. Finally, arrive at the sophisticated Recoleta, an exclusive neighbourhood known for its famous cemetery, elegant cafes, and restaurants.
Day 4: Buenos Aires to Ushuaia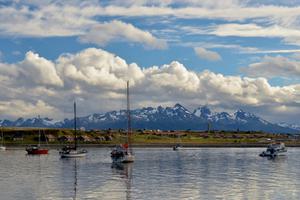 After breakfast, you will take a short flight to Ushuaia, located on the Tierra del Fuego archipelago in Patagonia, the southernmost tip of South America, nicknamed the "End of the World." Enjoy a smooth transfer to MIL810 Hotel where you will spend three nights. The day is yours to explore or relax.
Day 5: Tierra del Fuego National Park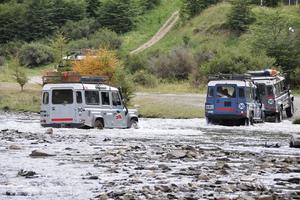 After breakfast, discover the pristine beauty of Tierra del Fuego National Park, venturing into unexplored forest trails. Take the famous 'National Route No. 3' trail and trek to the Mirador de Bahia Lapataia, one of this area's most popular hikes. Explore forest trails, admire Patagonian flora and fauna, and enjoy picturesque bays like Lapataia Bay.
Day 6: Garibaldi Pass and San Pablo Cape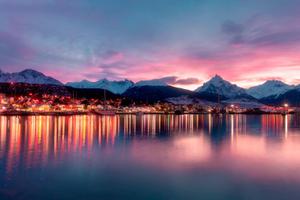 After breakfast, depart early and cross The Andes via the Garibaldi Pass, offering captivating views. Travel through diverse ecosystems, from woods to steppe, and visit Estancia Rolito for a delightful tea. Explore the Atlantic Ocean and an abandoned lighthouse atop San Pablo Cape, with a glimpse of the Desdemona ship. Enjoy a homemade lunch with local fishermen Silvia and Miguel.
Return to your hotel for a relaxing evening.
Day 7: Ushuaia to El Calafate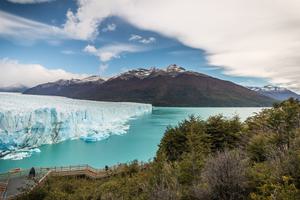 After breakfast, transfer to the airport for your flight to El Calafate situated on the southern border of Lake Argentine in Patagonia. Enjoy a smooth transfer to your hotel Alto Calafate where you will spend three nights. The rest of the day is yours to relax or explore this beautiful area as you choose.
Day 8: El Calafate and Moreno Glacier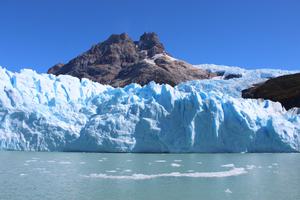 After breakfast it's time to visit Moreno Glacier, marvelling at Lake Argentino and its Redonda Bay. Encounter diverse bird species and witness the transformation from the Patagonian Steppe(the largest desert in Argentina) to the Patagonian Andean Forest. Explore the "curva de los suspiros" and walk along footbridges for glacier views. Enjoy a delicious lunch and some free time before returning to your hotel for the evening.
Day 9: Leisure Day in El Calafate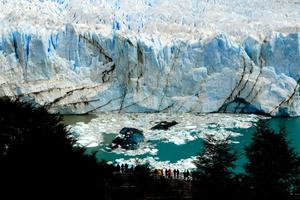 The day is yours to spend as you choose. For those eager to continue their Patagonian adventure, take a cruise amidst floating icebergs and marvel at the sheer grandeur of the glaciers. Immerse yourself in the pristine beauty of Patagonia, where the elements have crafted landscapes of astonishing beauty. This excursion promises to be a highlight of your stay in El Calafate, providing an up-close encounter with the natural wonders of the region.
Day 10: El Calafate to Iguazu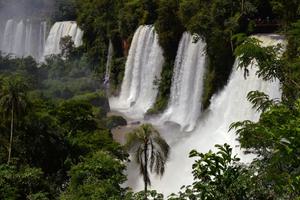 As your time in El Calafate ends, consider one last adventure to capture Patagonia's essence. The Calafate Balcony excursion offers awe-inspiring panoramic views. It's a 15-kilometer journey to the entrance of Cerro Huyliche, ascending 350 meters to 990 meters above sea level. Accompanied by expert guides, explore the hills behind El Calafate for 1 ½ hours, reaching a maximum elevation of 1050 meters above sea level. Enjoy incredible panoramic views of the mountain range, including Mount Fitz Roy and Torre in El Chaltén. Explore the stone labyrinth formed 85 million years ago for unique landscape perspectives. Descend and capture your last photos, including Lake Argentino.
After this thrilling experience, prepare for your flight to Iguazu. Head to the airport, for a seamless transfer to Loi Suites, your Iguazu accommodation where you will spend two nights.
Day 11: Iguazu Falls Exploration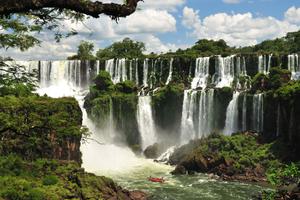 After breakfast at Loi Suites Hotel, prepare for a day of awe-inspiring natural beauty as you embark on a full-day excursion to explore the Argentinean side of Iguazu Falls. This remarkable natural wonder holds UNESCO World Heritage status and stands as one of the Natural Wonders of the World. Your journey begins with a ride on the ecological train, exclusively designed for this park. This unique mode of transport allows you to immerse yourself in the surrounding jungle, where fragrant scents and harmonious sounds envelop you. Throughout the day, an expert guide will accompany you, sharing captivating stories and anecdotes about this remarkable region.
Day 12: Iguazu and La Lorenza Kayak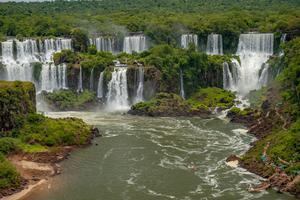 After breakfast an exciting adventure on the Urugua-i river at La Lorenza. Enjoy the tranquillity of the river's calm waters as you embark on a kayaking experience that immerses you in the surrounding nature. Your journey begins with a short forest walk, leading you to the banks of the Urugua-i River where your kayaks await. You'll have the opportunity to experience the second-largest river in South America, the Paraná River. After covering 2.5 miles by kayak, you'll return to solid ground. If you're feeling adventurous, a swim in the river is possible, as it hosts no aggressive wildlife. Following your kayaking adventure, embark on a 45-minute forest walk to reach a deck with a privileged view. Return to your hotel for a relaxing evening. Later in the day, take your scheduled flight back to Buenos Aires and transfer to Mine Hotel.
Day 13: Time to leave Buenos Aires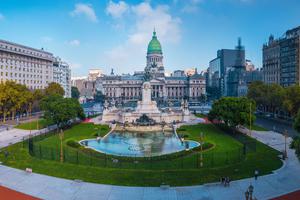 After a restful night's sleep and a relaxed breakfast at Mine Hotel, you will be transferred to Ezeiza Airport for your flight home.
---
Duration: 13 nights
Location: Argentina Holidays, South America Holidays
Price: £3550pp
From £3,550 pp based on two people sharing excluding international flights to your home country.
The trip includes all accommodation and activities specified above. Rooms and meals are as below:
3 nights at Mine Hotel - classic room, breakfast included.
3 nights at MIL810, - deluxe room, breakfast included.
3 night at Alto Calafate – standard room, breakfast included.
2 nights at Loi Suites – studio, breakfast included.
Also includes:
Internal flights and all transfers.
All private guides and entrance fees for tours.
This trip excludes:
International flights to and from UK (expect these to cost from £1,600 pp for economy flights. Please note; pricing can change significantly depending on the time of year and how far in advance flights are booked.
Single Supplements.
International flights to/from your home country.
Our Favourite Tailor-Made Argentina Trips
Popular Argentina Holiday Ideas
When to go
Discover the best time to visit Argentina with our helpful guide.
Jan
Feb
Mar
Apr
May
Jun
Jul
Aug
Sep
Oct
Nov
Dec
Speak to a Argentina expert today
Receive a detailed itinerary within 24 hours.
Alistair

Managing Director
Call an expert on
01768 603 715