Patagonian Dreams & Buenos Aires Delights
From the vibrant heart of Santiago to the untamed beauty of Patagonia, experience journey of inspiring landscapes and cultural wonders.
Prepare to be enchanted by the mesmerizing beauty of Patagonia and the vibrant spirit of Buenos Aires in this journey of a lifetime. From the moment you step off the plane in Santiago, you'll be immersed in a world of wonder and exploration.
Discover the heart of Santiago with a guided tour that showcases its historic gems and modern allure. Then, venture into the wild beauty of Patagonia, where you'll hike to the iconic Base Torres Viewpoint, navigate among awe-inspiring glaciers, and experience the untamed landscapes of Torres del Paine.

As you cross borders into Argentina, the adventure continues with a visit to the Perito Moreno Glacier, a natural marvel that will leave you breathless. You'll sail through glacial waters, trek among stunning ice formations, and soak up the essence of Patagonia's wilderness.
Finally, explore the dynamic city of Buenos Aires, from the iconic Plaza de Mayo to the charming neighbourhoods of San Telmo and La Boca. Dance the night away at a thrilling Tango show and savour the flavours of Argentina's cuisine.
Speak to an expert
I created this trip - call me to create yours.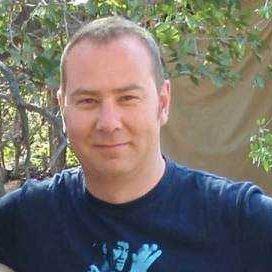 Alistair
Managing Director
The itinerary…
Day 1: Your adventure begins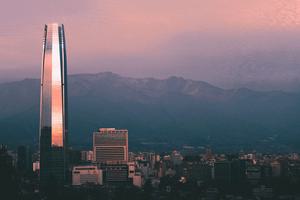 Today's the day! Board your arranged flight to Santiago.
Day 2: Santiago Arrival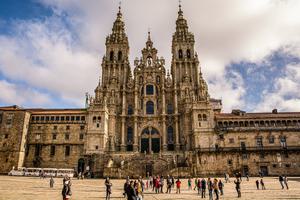 Upon your arrival at Santiago's airport, you will be transferred to your hotel Le Reve, situated in the heart of Santiago, where you will spend one night. Take a half-day tour of Santiago, visit iconic landmarks like the Plaza de Armas, the awe-inspiring Cathedral, the bustling Ahumada Boulevard, and the majestic Government Palace, "La Moneda" A leisurely walk through the historic downtown area allows you to soak in the city's rich history. After a day of exploration, we return to your hotel for a restful overnight stay.
Day 3: Gateway to Patagonia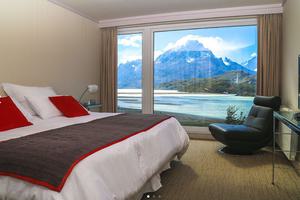 Wake up to a delicious breakfast at your hotel, gearing up for the next leg of your journey to Santiago airport for a seamless flight to Punta Arenas and a short transfer to your hotel Lago Grey where you will spend three nights, positioned in breath-taking surroundings that defines Patagonia. Settle into your accommodation and prepare for the enchanting experiences that lie ahead…
Day 4: Trek to Base Torres Viewpoint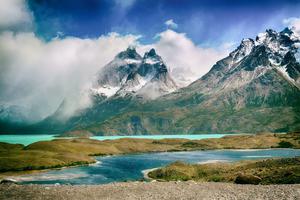 After a hearty breakfast, get ready for an exhilarating day of adventure. Today's highlight is a full-day trek to the Base Torres Viewpoint, a renowned path that takes you up close to the three imposing granite towers. The trek is both demanding and rewarding, offering a genuine Patagonian wilderness experience.
Your journey begins with an ascent along the Ascencio River, taking you through the Passage of the Winds and the Chilean Camp, then through forested terrain. The final hour is the most challenging, as you zigzag up a rocky moraine, exposed to the elements - your determination is rewarded with the iconic view of the Torres, and a picturesque spot for lunch before you retrace your steps as you descend. After an unforgettable day, return to your hotel for a well-deserved rest.
Day 5: Explore Torres del Paine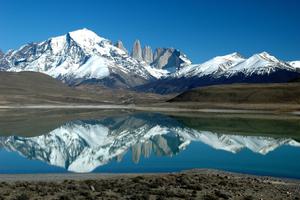 Following breakfast, embark on a half-day navigation to Grey Glacier, one of Patagonia's most captivating experiences. Sail in comfort and style as you encounter a landscape adorned with lush greenery, majestic mountains, and stunning blue icebergs floating in grey waters. Feel the invigorating Patagonian wind on your face as you soak in this awe-inspiring natural spectacle.

In the afternoon, embark on another thrilling excursion, either the Chorrillo Salmones or Monte Ferrier trek, depending on your navigation schedule. Chorrillo Salmones offers a moderate hike through a pristine forest with a waterfall as its highlight. Monte Ferrier, on the other hand, offers a challenging ascent with breath-taking panoramic views. After a day filled with exploration and adventure, return to your hotel for a peaceful night's sleep.
Day 6: Torres del Paine to El Calafate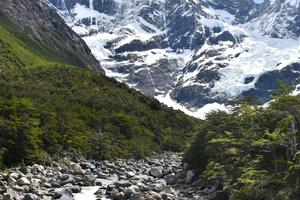 Savour your breakfast at the hotel, knowing that today's journey takes you across borders. A smooth transfer to Cerro Castillo in Argentina. Prepare for an exciting chapter of your Patagonian adventure as you head to El Calafate. Upon arrival, check in to your accommodation Alto Calafate Hotel where you will spend three nights, and let the anticipation for what's to come in Argentina fill your evening.
Day 7: Perito Moreno Glacier Encounter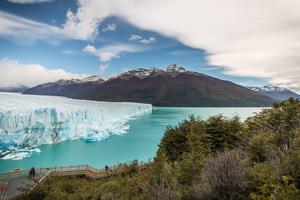 Today is a full-day excursion to the Perito Moreno Glacier, a true marvel of nature led by your expert guide.
The "curva de los suspiros", your first panoramic view of the Perito Moreno Glacier is sure to take your breath away. Explore the glacier on footbridges and balconies, coming face to face with this colossal ice formation. Enjoy free time for activities and lunch, and immerse yourself in the glacier's majesty at your leisure.
After an unforgettable day, return to El Calafate, reflecting on the wonders of Patagonia.
Day 8: Navigating Amongst Glaciers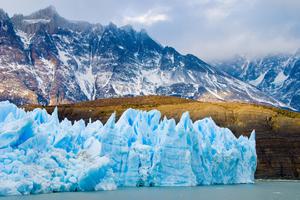 A delicious breakfast at your hotel prepares you for another thrilling adventure. Today's full-day excursion takes you on a voyage to discover the stunning Upsala and Spegazzini Glaciers.
Setting sail on Lake Argentino, you'll witness mesmerizing icebergs emerging from the front of the Upsala Glacier. Navigating through the Boca del Diablo, you'll continue to the Spegazzini Channel, offering the first views of the Dry Glacier, a rare sight indeed.
As you disembark at the Spegazzini Base, a forest path awaits, leading to the Spegazzini Refuge. This accessible path allows you to enjoy captivating views of the Bay of Los Glaciares. For those seeking an even greater challenge, a mountain trail is available. At the end of this memorable day, return to El Calafate, your heart filled with the beauty of Patagonia.
Day 9: Buenos Aires - The Dynamic Capital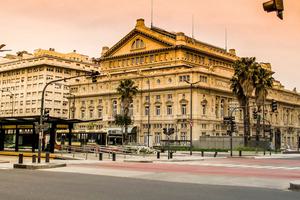 Enjoy a delightful breakfast at your hotel, knowing that today marks the transition from Patagonia's wild beauty to the dynamic streets of Buenos Aires. Transfer to the airport for your flight to Buenos Aires, a short transfer to Mine Hotel in the trendy Palermo neighbourhood, where you will spend three nights.
Day 10: A Day of Exploration and Tango Magic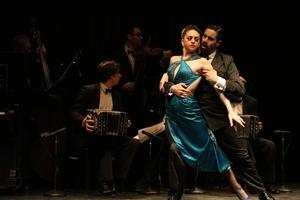 Begin your day with a hearty breakfast, preparing you for a full day of exploration in the captivating city of Buenos Aires. A 4-hour city tour takes you through the heart of the city, visiting iconic landmarks like Plaza de Mayo, San Telmo, La Boca, Puerto Madero, and Recoleta. This immersive experience allows you to delve into the city's history, culture, and vibrant neighbourhoods.
In the evening, prepare for a night of magic as you indulge in a delicious dinner and Tango show at La Ventana. Enhance your Argentine experience with a private tango lesson, ensuring you're ready to dance the night away. Transportation to and from the hotel is provided, promising a memorable evening in Buenos Aires.
Day 11: Gaucho Experience in the Argentine Countryside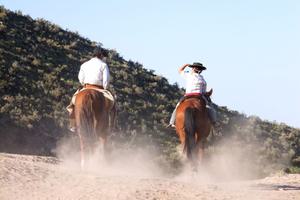 After a leisurely breakfast, venture beyond Buenos Aires for a Gaucho experience in the picturesque Argentine countryside. As you embark on the journey through the scenic route, the landscape gradually transforms from urban to rural.
Your destination is an estancia in the Pampean region, where you'll be immersed in the culture and traditions of the Gauchos. This unique encounter allows you to connect with nature and gain insights into the life of these legendary cowboys. Enjoy the open plains, the delicious Argentine cuisine, and the authentic camaraderie.
Day 12: Farewell Argentina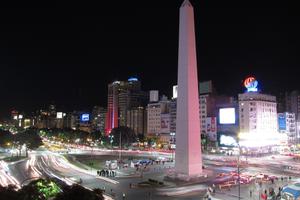 As your adventure comes to a close, savour your last breakfast in Buenos Aires.
You will be transferred to Ezeiza airport for your flight home. Bid farewell to Argentina, knowing that its beauty and charm will forever hold a special place in your heart.
Day 13: Arrive home
Arrive home after a safe journey regaling stories of your trip.
---
Duration: 12 nights
Location: Chile Holidays, South America Holidays
Price: £5400pp
From £5,400 pp based on two people sharing (excl. international flights)

The trip includes all accommodation and activities specified above. Rooms and meals as below:
1 night at Le Reve, Santiago - deluxe room, breakfast included.
3 nights at Lago Grey Hotel, Torres del Paine – superior room, breakfast included.
3 nights at Alto Calafate Hotel – city view room, breakfast included.
3 nights at Mine Hotel– city view room, breakfast, lunch, and dinner included where detailed.
Also includes:
Internal flights and all transfers.
All private guides and entrance fees for tours.
This trip excludes:
Single Supplements.
Meals not mentioned as included.
Park fees not mentioned as included.
International flights to and from UK (expect these to cost from £1,200 pp for economy flights. Please note; pricing can change significantly depending on the time of year and how far in advance flights are booked.
Our Favourite Tailor-Made Chile Trips
Popular Chile Holiday Ideas
When to visit Chile
Discover the best times to visit Chile with this guide
Jan
Feb
Mar
Apr
May
Jun
Jul
Aug
Sep
Oct
Nov
Dec
Speak to a Chile expert today.
Receive a detailed itinerary within 24 hours.
Alistair

Managing Director
Call an expert on
01768 603 715