Experience the wonder of seeing elephants in the wild
The African and Indian continents are home to phenomenal wildlife with elephants being one of the more famed and well-loved species.
Did you know that there are actually three main species of elephant, with several subspecies? Two of the main species are found in Africa – the African elephant and the forest elephant with the Indian continent being home to the Indian or Asian elephant.
"Around the world, thousands of elephants have been abused for the entertainment of tourists. At Far & Wild we do not endorse, recommend, or sell any activities or holidays which include visits to elephant attractions or elephant riding experiences." Alistair MD at Far & Wild Travel
There are several ways in which you can tell the different species apart most notably with their ears. If you use your imagination a little, you'll notice that African elephant ears are almost the same shape as the continent of Africa. Indian elephants, their ears are much smaller and almost resemble the continent of India – it's simply amazing how mother nature can label these animals.
Even though elephants are still endangered and poached for their ivory, there are excellent destinations which you can head to see the world's largest land mammal.
Africa: To have the best chance of seeing large herds of elephants there are some key countries and regions to head to.
Botswana's Okavango Delta and Chobe National Park are home to some of the highest densities of elephant populations anywhere in Africa.
South Africa's Kruger National Park and Hluhluwe Imfolozi National Park are home to impressive herds.
In Kenya, there are several top places to go, with Tsavo National Park and Amboseli boasting some of the best elephant viewing and photography opportunities with the latter having a backdrop of the indominable Mt Kilimanjaro looming in the distance.
Whilst on the Indian continent there are numerous national parks where you can go in search of elephants such as the infamous Rathambore National Park, Kanha, Bandhavgarh, Nagarahole and Bandipur to name just a few in India. Whilst in Sri Lanka head to Udawalawe and Minneriya National Parks to see elephants.
Start planning your tailor-made elephant safari
A detailed itinerary in 24 hours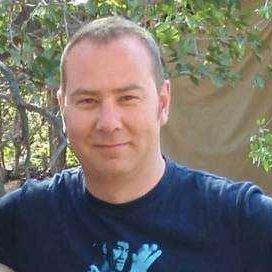 Alistair
Africa Specialist
01768 603 715
THE BEST PLACES TO EXPERIENCE ELEPHANTS
Top elephant destinations and trips
Our favourite experiences
More experiences for you to try
Start planning your tailor-made elephant safari
Speak with an experienced travel expert
Alistair

Africa Specialist
Call an expert on
01768 603 715