Our specialist says:
This trip is the ideal introduction to under canvas safaris in Botswana. From the game rich waterways of the Okavango Delta to the Semi arid desert of the Makgadikgadi you will be blown away by the camps, wildlife and scenery.
One of the benefits of a Botswana safari is if you are flying from London there is little jetlag and with the overnight flight you can find your self departing in the evening and then sipping on a gin and tonic by lunch time watching elephants drink from a waterhole.
This itinerary start of with 3 days in the Northern Okavango Delta, an area famed for it lion and buffalo interactions. 3 nights at Duba Explorers is the perfect way to immerse yourself into the bush with the comfort of a 5 start camp and incredible guiding. Following your 3 nights here you will tart your journey south to Gomoti Plains to spend another 3 nights in an area well known for a high predator numbers but also the opportunity for rhino sightings, which these days are hard to come by. Gomoti Plains is a personal favourite of mine, its relaxed laid back atmosphere makes you fell like you are home and the staff begin to feel like part of your family. Your final stop is somewhere I hold close to my heart. I worked as a guide for 3 years in the Magadikgadi and wow, what an incredible place. What looks deserted on the surface is actually full of life and will blow you away. 3 nights at Jacks Camp will contrast the wet Okavango Delta perfectly and leave you wanting to come back and explore more of what Botswana has to offer.
This trip is an all rounder, it works at any time of year and I good for couples, families or honeymoons. It's the perfect introduction to Botswana showcasing its diverse wildlife and habitats.
Speak to an expert
I created this trip - call me to create yours.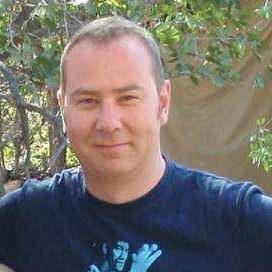 Ali Walls
Africa Specialist
The itinerary…
Day 1: Flying to Botswana
Fly overnight from London to Johannesburg with British Airways.
Day 2: Destination Okavango Delta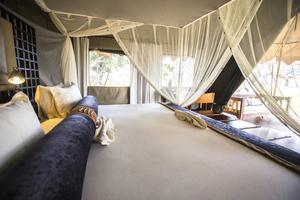 Connect through Johannesburg on to a morning flight to Maun, landing there in the early afternoon. You will be met off the plane and escorted through to domestic departures where you will catch your light aircraft flight to Duba Explorers in the North of the Okavango Delta. On arrival you will have time to have lunch, settle in an get ready for your first afternoon game drive.
Day 3: Relaxing at Duba Explorers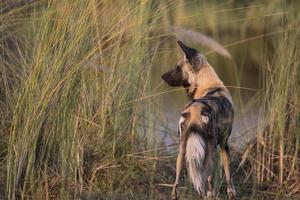 After a quick coffee and maybe a light breakfast head out for your morning game drive and explore the endless wilderness. Duba Explorers is known for its incredible game viewing and today being your first full day in the bush hopefully you will see plenty. Spend the heat of the day relaxing, reading and having a long lunch before you head out for your afternoon game drive.
Day 4: Exploring with your guide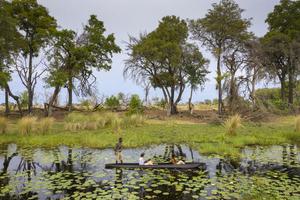 Having got a taste of what the Okavango has to offer yesterday afternoon, today is the chance for you to really experience what this incredible area has to offer. As well as traditional game drives the this camp is a great base to explore some of the waterway by boat or traditional mokoro, you can also take the opportunity to stretch your legs and go on a guided walk which is a great way to spot wildlife.
Day 5: Time to head south to Gomoti Plains
This morning you will enjoy a final safari activity from the camp and breakfast before being transferred back to the airstrip for you flight to the southern regions of the Okavango Delta. During your 25-minute flight take in the scenery from the air before arriving at the airstrip. You will be met by your guide and taken to Gomoti Plains camp to settle in for the next few nights and prepare for your afternoon activity.
Day 6: Relax and enjoy Gomoti Plains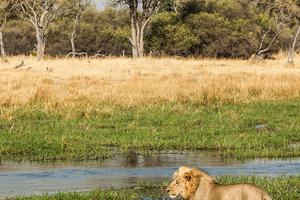 As well as boasting access to amazing game viewing areas, Gomoti Plains is one of my favourite camps for just relaxing by the pool and watching the numerous elephants walk past. The tented suites are very spacious and luxurious with their own private decks, whilst the swimming pool is perfectly located looking over the meandering river in front of the lodge.
Day 7: Exploring with your guide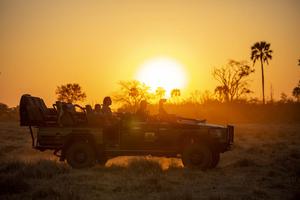 Like Duba Explorers, Gomoti offers a number of activities such as mokoro trips and bush walks. Both are a great way to get a different view of the wildlife and also spend time looking at creatures you would often drive straight past in a game drive vehicle. Chat with your guide and make a plan to squeeze in as much as possible into your final full day in the Okavango Delta.
Day 8: Time to head to the Makgadikgadi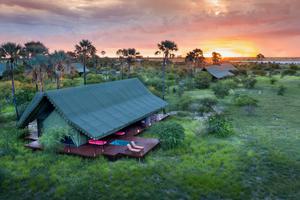 This morning you will enjoy a final safari activity from Gomoti Plains and breakfast before being transferred back to the airstrip for a flight to the Makgadikgadi Salt Pans. Jack's Camp is your final stop for 3 nights and in our opinion we have saved the best for last. You will arrive in good time to have lunch, settle in and go on one of the many activities this area has to offer.
Day 9: Explore the pans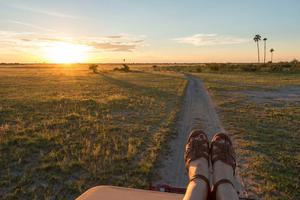 Game drives are the ideal way to explore the vast open expanses of the Makgadikgadi Salt Pans. This allows you to cover lots of ground increasing your chances of seeing the most game. Although the wildlife is more sparse down here, the diversity is staggering and in the early mornings you will have a good chance of seeing Kalahari black maned lion, brown hyena, aardwolf, ostrich, zebra, wildebeest and numerous other desert adapted species.
Day 10: Wildlife and wide-open spaces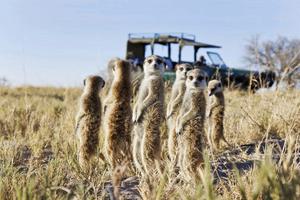 For your final full day its time to get up close and personal with one of the habituated meerkat families which find their home not too far from camp. These meerkats are fully wild, however, over a long period they have been habituated so they are fully relaxed in human presence that means you can follow them whilst they hunt and interact with each other.
Day 11: The journey home
After a morning relaxing at camp and maybe a morning game drive if time allows you will be collected and taken to the airstrip for your small plane flight to Maun airport. From here you will fly to Johannesburg and the overnight connection to London Heathrow with British Airways.
---
Duration: 11 days
Location: Botswana, Africa
Price: £13450pp
This Luxury Tented Botswana Safari costs from £13,450 per person and includes:
International, regional and domestic flights
All applicable transfers
3 nights Fully Inclusive at Duba Explorer's Camp - Tented Suite
3 nights Fully Inclusive at Gomoti Plains - Tented Suite
3 nights Fully Inclusive at Jack's Camp - Tented Suite
Explore Botswana
Talk to me about this journey
Or... let's create something amazing just for you