Africa – home to over 215 species of primates. 111 on mainland Africa and 105 in Madagascar.
An epic African safari experience that is not about the Big 5
Primate safaris can be demanding in nature but the rewards can most certainly be exceptionally rewarding. More often than not, primate safaris involve walking, hiking, trekking through rainforests with terrains varying depending which species you are searching for.
Some of the main primate trekking experiences you can enjoy in Africa include:
Gorilla trekking. Probably the top primate experience on most peoples' bucket-list with Uganda, Rwanda and Democratic Republic of Congo being the best destinations to experience trekking these fuzzy behemoths.
Nothing will quite prepare you when you come face to face with mountain and lowland gorillas. Their sheer imposing size harbouring such strength and power but behind their eyes you see such intelligence, emotion and a sense of their gentile nature.
Top gorilla trekking destinations include; Bwindi Impenetrable Forest in Uganda and Volcanoes National Park in Rwanda.
Read more about gorilla trekking experiences here
Chimpanzee trekking. Like gorilla trekking this takes place in rainforest habitats, although know where near as mountainous and can be enjoyed in several countries with Uganda, Rwanda and Tanzania being amongst the popular choices.
Unlike gorillas, chimpanzees can be highly mobile when you encounter them… and trying to keep up with a group of chimpanzees on the move through thick forest is a worthy challenge but highly rewarding. And when you encounter them, you'll easily recognise something almost human looking back at you.
Top chimpanzee trekking destinations include; Kibale National Park in Uganda, Nyungwe Forest in Rwanda and Mahale Mountains in Tanzania
Gelada baboons. Found only in the highlands of the Simien Mountains in northern Ethiopia, trekking to see these primates isn't as arduous as chimpanzee or gorilla trekking but is a unique experience in itself. Geladas are the largest terrestrial primates (besides humans) and spend most of their time foraging on the mountain meadows.
Lemurs. If seeing lemurs is on your bucket list in the wild then there is literally only one destination to go – the unique island of Madagascar. With over a hundred species of lemur found on this fascinating island a journey to Madagascar will certainly not disappoint. The island is packed full of unique wildlife with the lemurs being amongst the star attraction. Trekking to see lemurs through thick forest can be taxing yet highly rewarding.
Other notable primate species found throughout Africa include the golden monkey, colobus, olive and yellow baboons and of course the infamously cheeky vervet monkey.
If primate trekking is on your bucket-list, get in touch and together we'll start planning your tailor-made holiday to go in search of Africa's resplendent primates.
Enjoy this fantastic experience
A truly amazing alternative safari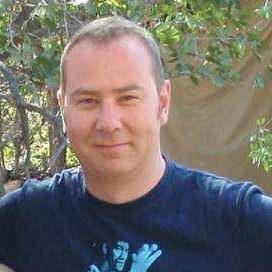 Ali Walls
Africa Specialist
01768 603 715
Where to see primates in Africa
Top places and trips to experience Africa's primates
Our favourite experiences
More experiences for you to try
Plan with an Expert
Have a look at our original holiday experiences and then contact us with your brief, or call 01768 603 715
A detailed itinerary in 24hrs
Our experts will send you a detailed holiday itinerary within 24 hours. It's our service promise to you.
Value Guarantee
Tailor-made doesn't mean expensive! Ask about our price promise and book with financial security.
Start planning your tailor-made primate safari
Speak with an experienced Africa travel expert

Call an expert on
01768 603 715