Africa is a true OOE (Orgasmic Ornithological Experience in birder speak)
Diverse habitats across Africa and its surrounding islands are home to almost 2,500 species of birds.
With almost 2,500 species of bird having been recorded from Africa and its associated islands, the continent presents a veritable smorgasbord for birders.
From the flamingo- filled lakes of Rift Valley to the Fynbos-specialist species that inhabit the southwest Cape and the Garden Route, all of our destinations have plenty in store for visiting 'twitchers'. Iconic species include the prehistoric-looking, swamp-dwelling Shoebill, gaudy Turacous, rowdy colonies of weavers and iridescent Sunbirds, among many others.
Countries with the highest species totals include Tanzania and Uganda, both of which have lists exceeding 1,000. In Uganda and neighbouring Rwanda birders usually hope to tick off as many of the sought-after 'ARE' (Albertine Rift Endemic) species - most of which are forest-dependent - as possible.
Another country which makes for a fantastic birding destination is Ethiopia - its high-altitude Afro-alpine moorlands are of particular interest because they hold an interesting locally endemic faunal assemblage.
Of the surrounding islands, Madagascar attracts birders from all over because it has a very high concentration of endemic species: they include 5 families not found elsewhere. But even the smaller Indian Ocean islands such as Mauritius, are home to some of the world's rarest birds: a morning walk at Black River Gorges National Park can deliver the likes of Pink pigeons and Echo parakeets, both of which now number less than 500 individuals. And the little-known islands of Sao Tome & Principe also have a fair number of birds one can see only there. They also include some critically endangered and very poorly understood species such as its Dwarf olive ibis and Sao Tome fiscal.
Wherever you fancy travelling to in Africa and its islands, you can be sure plenty of interesting birding opportunities await. The key thing we recommend for our bird-watching guests, is, set your alarm – the early bird…….
Enjoy this fantastic experience
Start planning your ultimate birding safari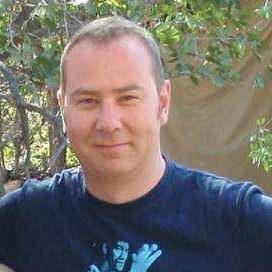 Ali Walls
Africa Specialist
01768 603 715
The best places to experience birding
Top Birding Destinations and Trips
Our favourite experiences
More experiences for you to try
Plan with an Expert
Have a look at our original holiday experiences and then contact us with your brief, or call 01768 603 715
A detailed itinerary in 24hrs
Our experts will send you a detailed holiday itinerary within 24 hours. It's our service promise to you.
Value Guarantee
Tailor-made doesn't mean expensive! Ask about our price promise and book with financial security.
Start planning your ultimate birding safari
Speak with our experts
Alistair

Africa Specialist
Call an expert on
01768 603 715