The perfect safari holiday in the Mahale Mountains
Off the beaten track on the shores of Lake Tanganyika the beautiful Mahale Mountain range is one of the best places in Africa to see Chimpanzees
Off the beaten track on the shores of Lake Tanganyika in Western Tanzania, with magnificent forest clad peaks towering over 2,000 metres above the world's longest lake lies the beautiful Mahale Mountains National Park. It is regarded as the best place to see chimpanzees in Africa in the wild, and arguably boasts the finest wildlife interaction experiences in the world. It's a remote and beautiful National Park, experiencing similar low visitor numbers to that of Katavi, and in fact visitors often combine the two on their holidays here. With the nearest road over 100 kilometres away, the two safari lodges in the park are accessed by boat or by air from Kigoma, which is the main town on the Tanzanian shores of the lake.
Chimpanzee tracking in the Mahale Mountains is an experience that is second to none. On other chimp experiences the biggest challenge is keeping up with the troop who will often move quickly through the canopy tens of metres above the forest floor. In Mahale the opposite is almost true where the chimps, although 100% wild, are habituated to the extent they almost welcome their human cousins into the fold. You can spend several hours with these distant relations and can see them every day you are in Mahale.
The best time to visit Mahale is the long dry season from July through to late October, when the Chimpanzee troops tend to stick to the lower slopes along the lake shore, even wandering into the camps from time to time. During the wet seasons the wildlife tends to head into the forest and up into the hills.
The park is a mix of lush mountain forest, beautiful beaches and a serene lake. As well as the unparalleled chimpanzee experiences, other activities that can be enjoyed from your camp include sailing, kayaking, swimming and snorkelling.

OUR FAVOURITE TAILOR-MADE TANZANIA TRIPS AND EXPERIENCES
Explore our innovative and best value bespoke Tanzania safari holiday ideas...
Our favourite Mahale Mountains lodges
Plan your Mahale Mountains holiday with these Far & Wild favourites...
We're here to help
Call Us - 01768 603 715
Unsure where to start? Give us a call and speak to our team.
---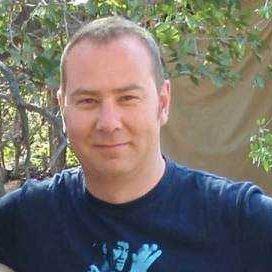 Alistair
Managing Director
Enquire Now
Plan with an Expert
Have a look at our original holiday experiences and then contact us with your brief, or call 01768 603 715
A detailed itinerary in 24hrs
Our experts will send you a detailed holiday itinerary within 24 hours. It's our service promise to you.
Value Guarantee
Tailor-made doesn't mean expensive! Ask about our price promise and book with financial security.
A detailed itinerary in 24 hours
Speak to a Tanzania expert to start planning your adventure
Alistair

Tanzania Specialist
Call an expert on
01768 603 715