The best hiking holidays in the Simien Mountains
The Simien Mountains offer some of Africa's finest opportunities for hiking and trekking enthusiasts.
There are few national parks in the world that are quite so spectacular as Ethiopia's Simien Mountains. They were formed 40 million years ago, when enormous volcanic plugs were eroded into a fantastic array of crags, pinnacles and the characteristic, 'pudding-shaped', flat- topped mountains described by Homer as the 'chess-pieces of the gods'. Lying between 1,900 – 4,533m above sea level, the mountains are cut by precipitous gorges, deep valleys and bordered by expansive plains. Twelve of the peaks exceed 4,000m and the tallest, Mt Ras Dashen (4,533m) is Africa's fourth highest mountain.
The Simien Mountains are usually accessed from Gondar, with a 2-hour drive taking visitors to the main town close to the park, Debark, where park fees and permits are paid for. It's here that you'll join your National Parks scout who will escort you whilst walking through the park. This is more of an exercise in creating jobs than for any particular security reasons. Villages in the park are few and far between and the chance of seeing a leopard (the only predator in the park) is so remote that it would be something to truly celebrate. Wildlife enthusiasts will enjoy encountering large troops of Gelada (a baboon-like creature but not part of the same family) which can be found feeding on the plains close to the lodges, and the extraordinary looking Walia ibex can sometimes be seen scrambling close to cliff edges. As rare as the leopard are Ethiopian wolves, whose numbers are believed to be around 70 within the park, so sightings are to be truly cherished. As with much of Ethiopia, this is a superb spot for birders with endemics such as thick-billed raven, the rowdy wattled Ibis, white-collared pigeon, white-billed Starling and groups of black-headed siskin being common sites.
Because of extensive habitat destruction, rural poverty and poor management, this amazing national park was added to the list of World Heritage Sites in Danger in 1996. The terrain beckons trekking enthusiasts and indeed, presents awe inspiring hiking and mule-trekking opportunities, but the existing infrastructure (original campsites) along well-established trails, has been struggling to cope with the 20,000 visitors per year and are in dire need of maintenance. To remedy this, the AWF (African Wildlife Foundation) and EWCA (Ethiopian Wildlife Conservation Authority) have helped to create new trails as well as a trekking route outside of the park, with a view to dispersing tourists over a wider area and thereby, benefitting more local communities.
Visitors on a tailor made Simien Mountains holiday simply looking for a taste of the area can visit for a couple of days, staying in one of the excellent lodges inside, or on the fringes of the park and enjoy day walks along some of the many simpler trails that exist, but still with incredible views. Those looking to explore the park in more depth will need to look at one of the camping and trekking trips we can organise, usually starting from 3 or 4 day expeditions with mules, camp staff and everything for the trip taken along with you.
A simply stunning part of Ethiopia, the Simien Mountains make for a wonderful place to spend a couple of days, helping to break up the very 'history heavy' tone to the rest of the Historical Circuit and give you the chance to enjoy some of the most spectacular landscapes you will see anywhere on Earth.
Our favourite Simien hotels and lodges
Best Places to Stay in the Simien Mountains National Park
We're here to help
Call Us - 01768 603 715
Unsure where to start? Give us a call and talk to our team.
---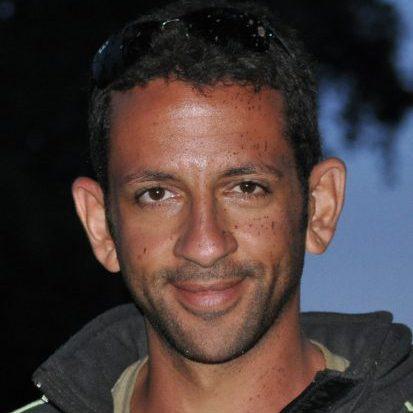 Ben
Ethiopia Specialist
Enquire Now
OUR FAVOURITE TAILOR-MADE ETHIOPIA TRIPS
Popular Ethiopia Holiday Ideas
Plan with an Expert
Have a look at our original holiday experiences and then contact us with your brief, or call 01768 603 715
A detailed itinerary in 24hrs
Our experts will send you a detailed holiday itinerary within 24 hours. It's our service promise to you.
Value Guarantee
Tailor-made doesn't mean expensive! Ask about our price promise and book with financial security.
WHAT WOULD YOU LIKE TO DO IN ETHIOPIA?
Explore our Different Types of Ethiopia Holiday