See the best Colombia has to offer in this comprehensive trip
In this cross country tour, explore Colombian cities, beaches and the famous Coffee region
This journey encompasses Colombia's diverse landscapes, from cloud forests to thriving cities. Your adventure culminates with an unforgettable panoramic city tour in Cartagena, capturing the essence of this enchanting nation. Depart with memories of colonial streets, coffee aromas, and Caribbean horizons, making this trip a true Colombian odyssey.
Explore the vibrant metropolis of Colombia's capital, Bogotá, where you'll dive into La Candelaria's historic district with its colonial charm and museums.
In the Coffee Triangle, you can learn about the entire coffee making process from start to finish and watch the processing. Take the opportunity to try some of the best, freshest coffee you'll ever taste.
Learn all about the social and cultural transformation of city that was once held hostage by cartels in Medellín and visit the unique rock formation that is El Peñol Rock in Guatape.
In the ever-popular Cartagena, soak in breathtaking city views from Monasterio and Iglesia de La Popa. Uncover history at San Felipe Fortress and the Convent of San Pedro Claver. Wander through the artisan enclave of Bovedas and admire locally made crafts within the walled city, or simply rest at the beaches of this beautiful Caribbean coastal city.
Speak to an expert
I created this trip - call me to create yours.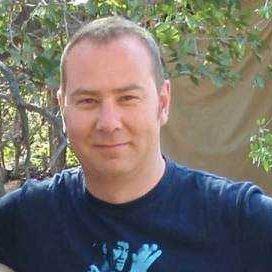 Alistair
Managing Director
The itinerary…
Day 1: Fly to Colombia
Depart from your nearest airport to Bogota, Colombia. Get excited for the coming adventure!
Day 2: Welcome to Bogotá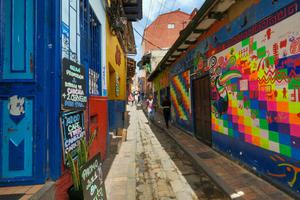 Arrival at El Dorado airport in Bogotá. You will be met and transferred to the Hotel Cite where you will stay for two nights.
Day 3: Half Day Bogota Tour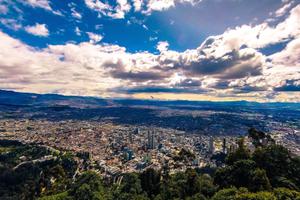 After breakfast, explore Bogota's historic La Candelaria district, rich in cultural heritage and Spanish colonial architecture. Highlights include Plaza de Bolivar with the Cathedral, the Capitol housing the congress, and the Botero Museum displaying art by Botero, Picasso, and more. Visit the Gold Museum's 32,000 gold and precious artifact collection.
The afternoon is free for you to explore and absorb Bogota's lively atmosphere.
Day 4: Coffee processing in Pereira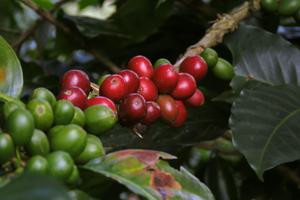 After breakfast, transfer to Bogotá's El Dorado Airport and fly to Pereira. Transfer to Finca del Café upon arrival for an immersive coffee farm experience. You will get a guided tour of the plantation learning about planting, manual picking, and pulping. Then in a truly authentic Colombian experience, you will get to help toast coffee beans in a traditional kitchen. After this, you can watch the innovative drying and processing of coffee beans, completing your understanding of the coffee-making process. Once you've sampled some, transfer to Sazagua Boutique where you will stay for two nights.
Day 5: Valle del Cocora & Filandia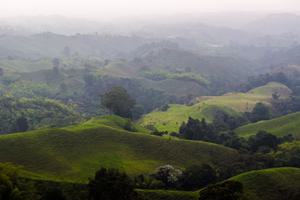 In the morning depart for Valle de Cocora in Quindío, home of the towering Quindian wax palm and observe diverse bird species, including hummingbirds and the endangered palm parrots along the way. Explore a cloud forest on foot or horseback, discovering unique flora and fauna then return via an ecological pathway along River Quindío.
In the afternoon, visit Salento for the colourful architecture, and the excellent Cocora viewpoint. Then head to Filandia to see the colonial structures and to sample the local coffee shops. Relish the comfortable atmosphere before returning to your hotel in Pereira.
Day 6: Pereira – Medellín
Have breakfast at the Sazagua Boutique Hotel then transfer to Pereira airport for your flight to Medellín. Upon arrival, transfer to Hotel Poblado where you will stay for three nights.
Day 7: Medellín's Social Transformation Tour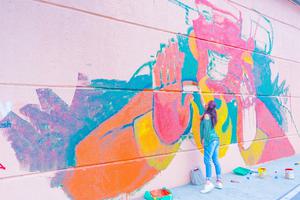 After breakfast, depart for a half-day tour showcasing Medellín's dramatic social transformation from its perilous state in the 1980s to today's innovative city. Medellín evolved under visionary leaders and escaped the looming threat of drug cartel dominance.
Head via metro cable to the once-unsafe locale of Barrio San Javier, which now stands as a symbol of change, particularly through its art - explore Comuna 13's street art and witness the rejuvenation of La Plazoleta through Fernando Botero's donated sculptures.
After your tour, the afternoon is yours to explore Medellin and learn all about this amazing city on your own terms.
Day 8: Full Day El Peñol Rock and Guatapé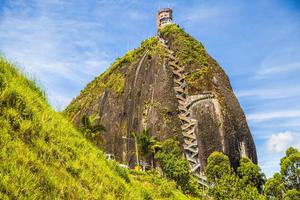 Today you'll go out on a day trip to the town of Guatapé in order to visit El Peñol Rock. There is an option to climb to the top of this geological marvel, but if you want to do this, make sure to rest the night before as there are 654 steps between you and some incredible views of the entire Guatapé reservation. The village of Guatapé itself offers excellent photographic opportunities due to the beautiful colours of the houses.
After your lunch, you will take a short boat tour around the Guatapé reservoir where El Peñol is located to see even more amazing scenery, before returning to Medellín for one more night
Day 9: Medellín – Cartagena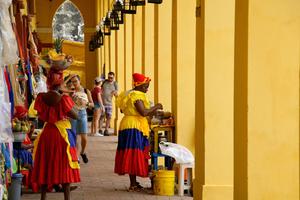 After breakfast, transfer to Medellín airport to fly to Cartagena. Upon arrival, transfer to the beautiful Hotel Quadrifolio, where you will stay for three nights.
Day 10: Half Day Panoramic City Tour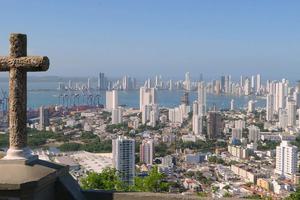 Begin your journey with a sweeping panorama of the city from the Monasterio and Iglesia de La Popa, offering 360º views of both the city and the sea. Proceed to the San Felipe Fortress, strategically perched on San Lázaro Hill to thwart pirate threats. Transitioning to the Old City, explore the Convent and Church of San Pedro Claver, a marvel erected during the 17th century. Finally, be captivated by the Bovedas, an enchanting series of archways seamlessly integrated into Cartagena's city walls. Today, it serves as an artisan hub showcasing local crafts.
Your afternoon is open for personal pursuits and activities, so you can go shopping, exploring or even head to the beach!
Day 11: Free Day in Cartagena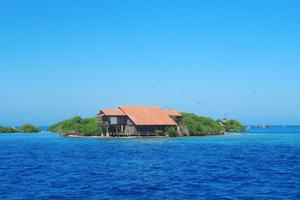 Today you have the entire day free to do as you like in Cartagena or its surroundings. For something relaxing to end your trip, try a day tour of the Archipiélago del Rosario with its stunning beaches and serene seascapes.
Day 12: Cartagena - Airport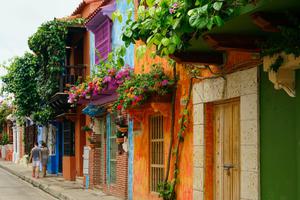 After breakfast, transfer to the airport to depart for home with some amazing memories of this rich, warm, and inviting country.
Day 13: Fly home
Arrive home from your amazing journey across Colombia.
---
Duration: 12 nights
Location: Colombia Holidays, South America Holidays
Price: £2045pp
From £2,045 pp based on two people sharing, excluding international flights.
The trip includes all accommodation and activities specified above. Rooms and meals as below:
2 night at B.O.G. Hotel - standard room, breakfast included.
2 nights at Sazagua Hotel Boutique- standard room, breakfast and lunch included.
3 nights at Hotel Poblado Plaza – superior room, breakfast included.
3 nights at Hotel Quadrifolio – junior suite, breakfast included.
Also includes
Internal flights and all transfers.
Finca del Café entrance fee.
Private guides and entrance fees for city tours.
This trip excludes:
Single Supplements.
International flights to/from Bogota.
Meals not mentioned as included.
Fee to climb El Peñol Rock.
Park fees not mentioned as included.
When to go to Colombia
A month-by-month guide of when to visit Colombia
Jan
Feb
Mar
Apr
May
Jun
Jul
Aug
Sep
Oct
Nov
Dec
Speak to a Colombia expert today.
Receive a detailed itinerary within 24 hours.
Alistair

Managing Director
Call an expert on
01768 603 715