Indigenous Knowledge & Nature Tour in Colombia
Visit the Colombian Amazon, bathe in waterfalls, spot Churuco monkeys, and spend time with the indigenous Mocagua people.
Embark on an unforgettable trip through the heart of Colombia's natural wonders with our tailor-made eco-adventure. This holiday seamlessly weaves together cultural immersion and nature exploration, taking you on a transformative journey that will change your worldview.
From the vibrant streets of Bogota to the lush depths of the Amazon rainforest, you'll be guided by local experts who will share their knowledge of living in Colombia with you. Traverse the pristine Choco Coast in Nuqui, basking in the untouched beauty of the Pacific Ocean, and then ascend to the vibrant city of Medellin, where modernity meets tradition in a stunning fusion.
Every step of this adventure is curated to honor the land, its people, and its history. Try locally-sourced and made food, learn tradtional skills and practices, and forge deep connections with Colombia's indigenous communities. Experience the harmony between nature and culture as you delve into lush jungles, meandering rivers, and breathtaking landscapes.

Speak to an expert
I created this trip - call me to create yours.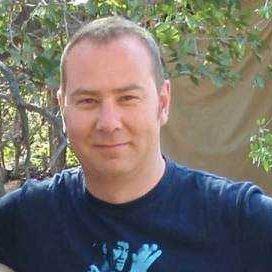 Alistair
Managing Director
The itinerary…
Day 1: Happy Holidays!
Today you begin your journey by boarding your international outbound flight to Bogota.
Day 2: Welcome to Bogota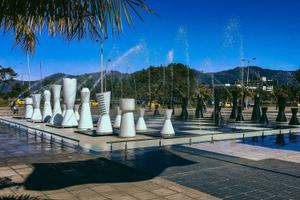 Arrive at El Dorado airport in Bogotá on your intercontinental flight. You will be transferred to the B.O.G. Hotel where you will stay for two nights. Spend the afternoon taking in the city at your leisure.
Day 3: City Tour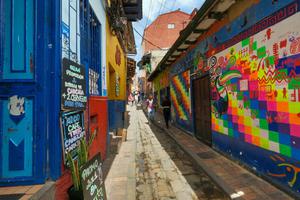 After breakfast, take off on a private guided tour of Bogota's historic heart, La Candelaria. Begin at Plaza de Bolivar — a space that once served as a marketplace, bullring, and execution site. Admire the Cathedral, and learn about plaza landmarks central to the nation's struggle for independence.
The tour continues at the Botero Museum, which features Fernando Botero's creations alongside pieces from his personal collection, including masterworks by Picasso, Renoir, and Monet. Finally, visit the Gold Museum, established in 1939 and renovated in 2007, the museum offers an interactive experience that all visitors will enjoy.
Day 4: Colombian Amazon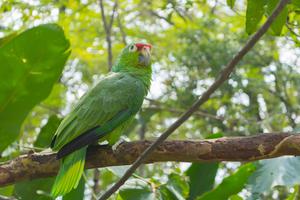 Once you've eaten your breakfast, it's time to transfer to the local airport for a flight to Leticia. Leticia, situated in the heart of the Colombian Amazon, serves as the gateway for explorations into this remarkable ecosystem. Upon arrival, check in to Hotel Waira, where you will stay for one night. Once you've settled in, explore Leticia's centre by visiting the local market, tasting Amazonian fruits, and trying "chuchuhuaza," a locally made aphrodisiac drink.
Journey to Tabatinga via tuk-tuk for shopping and to visit the Parrots Park at sunset. If open, delve into the Ethnographic Museum of the Amazonian Man, showcasing indigenous cultural artifacts.
Day 5: Mocagua Community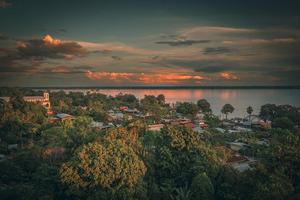 After breakfast, you will transfer to the pier to take a shared boat to Calanoa Reserve. Once you arrive, check in to the Calanoa lodge where you will stay for two nights. Once checked in you will be taken to tour the village of the Mocagua community, where you will enjoy a typical lunch with an indigenous family and then join a craft workshop where you will learn a traditional skill such as basketry or ceramics.
After your craft workshop, it is time for a trek through the high jungle, and then a return to Calanoa by canoe along the Matamata Creek, which borders the Amacayacu Natural Park. Enjoy your dinner at the hotel and reflect on your incredible day.
Day 6: Monkeys at Maikuchiga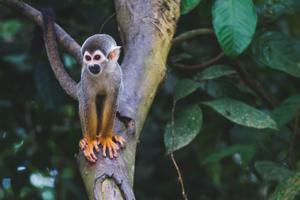 Enjoy breakfast at the reserve before embarking on a morning journey to the Maikuchiga Foundation. Here, you'll learn about and contribute to the conservation of Churuco and Squirrel Monkeys, which are vital to the local ecosystem.
After you learn about these wonderful creatures, board a native boat and take a scenic 30-minute Amazon River ride to Puerto Nariño, a sustainable jungle town. Explore its charming streets, town hall, and viewpoint. Visit the Natutama Foundation for Amazon River conservation education.
Enjoy a typical Amazonian lunch and then venture to Tarapoto Lakes, home to fascinating species including pink and gray dolphins. Finally, return to Calanoa for dinner, experiencing the heart of the Amazon's remarkable biodiversity.
Day 7: Head to Medellin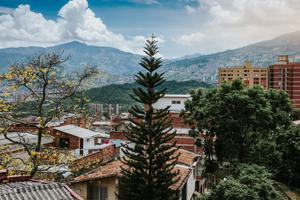 After your final Amazonian breakfast, transfer to Leticia in a shared boat and enjoy the views for just under two hours.
Upon arrival, you will be transferred to the airport in private transport to take the flight to Medellin. You will then be met at the Medellin airport and transferred to the Hotel Poblado Plaza, your residence for the next two nights. If time permits, you can acclimatize yourself to returning to city life from the serenity of the deep jungle by visiting restaurants and bars around Medellin.
Day 8: Eco-hike to La Miel Waterfall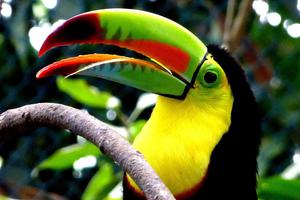 After breakfast at the hotel, take a short ride to the municipality of Envigado, where you will follow an eco-trail that will take you to "La Miel" waterfall. The hike takes about 90 minutes following a small river to reach this twenty-metre waterfall through the dense Andean cloud forest. This is an excellent spot for bird-watching.
During the journey, you will cross the river several times and at the end, you can even bathe in the waterfall.
Day 9: Off to the Choco Coast!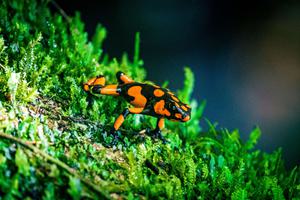 After eating, transfer to Olaya Herrera Airport for a flight to Nuquí. Found along Colombia's pristine Pacific coast, Nuquí boasts unparalleled biodiversity within its tropical rainforest setting.
Upon landing at Reyes Murillo Airport, a scenic 40-minute boat ride leads to Kuka Lodge where you will stay for three nights. En route, marvel at birds, frogs, flowers, and mountains merging with the sea. Indulge in a regional lunch upon arrival, followed by leisure time at Guachalito Beach. Have dinner and unwind at the eco-lodge.
Day 10: Hot Springs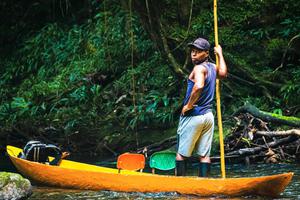 After breakfast, you may choose between walking to the Termales hot springs or visiting the Afro-Colombian Joví community.
To get to the village of Termales, stroll along the Guachalito beach and take the opportunity to try famous local fish empanadas. In Termales, you will find a natural hot spring where you can relax in the soothing warm water and admire the surrounding flora.
If you prefer a cultural day a local guide will take you to the Jovi community. Jovi is a small settlement of approximately 200 inhabitants in which people still retain ancient customs. Return to the hotel for dinner by foot, or if you prefer by boat.

Day 11: Nuquí free day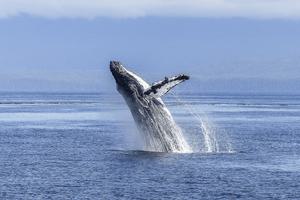 Today, you are free to relax on the beach, visit indigenous communities, or waterfalls, mangroves, and nearby rivers to do different water activities. Breakfast, lunch and dinner are included.
Between July and October, it is also possible to include whale watching in your day to see the majestic humpback whales on their annual migration to warmer waters.
Day 12: Return to Bogota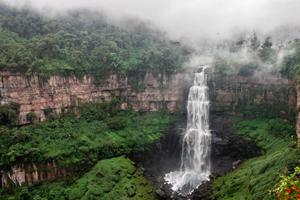 Today is your last breakfast on the Choco coast, then you will transfer to Reyes Murillo Airport in Nuquí to take a flight back to Medellin. From there you will transfer to Jose Maria Cordoba Airport for flight back to Bogota, where you will stay at the B.O.G. hotel for one more night.
Day 13: Fly Home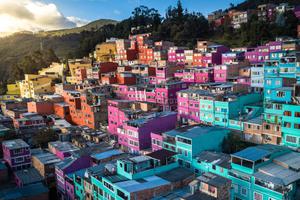 The morning is yours to make your last-minute purchases and to see anything in Bogota you might have missed. Then you transfer to the airport and board your departing flight back home.
Day 14: Arrive home
Fly home with incredible memories of a very unique holiday, and plenty of incredible stories to share with your friends and family.
---
Duration: 13 nights
Location: Colombia Holidays, South America Holidays
Price: £2350pp
This trip costs from £2,350 per person and includes:
All internal domestic flights.
All applicable transfers.
All tours and guides as mentioned.
2 nights at B.O.G. Hotel - superior room, breakfast included.
1 night at Hotel Waira – standard room, breakfast and lunch included.
2 nights at Calanoa Lodge – standard room, breakfast and lunch included.
2 nights at Hotel Poblado Plaza – superior room, breakfast included.
3 nights at La Kuka – standard room, breakfast, lunch and dinner included.
Excluded:
International flights from your home country (expect return from London flights to cost from £700pp, dependent on travel dates and cabin class).
Entrance fees and airport taxes not specifically mentioned at included.
Meals not specifically mentioned as included.
Our favourite tailor-made Colombia trips
Popular Colombia Holiday Ideas
Plan with an Expert
Have a look at our original holiday experiences and then contact us with your brief, or call 01768 603 715
A detailed itinerary in 24hrs
Our experts will send you a detailed holiday itinerary within 24 hours. It's our service promise to you.
Value Guarantee
Tailor-made doesn't mean expensive! Ask about our price promise and book with financial security.
A detailed itinerary in 24 hours
Start planning your tailor made holiday with Far & Wild. We're open 08:00 to 19:00
Ali

Indian Ocean Specialist
Call an expert on
01768 603 715