Colombia from a truly unique perspective
Trek through mountains, jungles, and plains, on foot and on horseback in this down to earth trip, culminating in a thrilling journey to the Lost City of the Tayrona people.
This active trip will take you to many of Colombia's less-travelled landscapes, visiting diverse destinations rich in culture and history. From the vast plains of Los Llanos and the dense forests of Antioquia to the rugged mountain range of Sierra Nevada de Santa Marta, the stunning scenery of this active adventure will leave you breathless.
Start your journey in the thrumming centre of Colombia, Bogota, where you can sample delicious foods, visit fascinating museums and explore the historic La Calendaria district.
Head to Eastern Andes for a beautiful day of hiking, birdwatching, and learning about the importance of this sparsely populated land to the people who have always tended to it.
In Los Llanos, you will stay at the fantastic Savanna Orinoquia Lodge, where you will be overwhelmed by the sheer variety of activities and experiences. Learn from the llaneros while you take a horseback ride through the plains, or take a spectacular boat tour through the jungle surrounding the Caño Canacavare.
From there, head to Marinilla, and learn about the efforts of researchers to develop a permaculture system that will enable Colombia to sustain a stable environment for its incredibly biodiverse lands. Spend time getting to know the locals in nearby towns and understanding true Colombian life.
The pinnacle of this trip is the walking expedition to La Ciudad Perdida, or the Lost City of the Tayrona people. Located deep within the Sierra Nevada de Santa Marta, you will hike for four days to visit this rarely visited site and interact with the native people of the mountains on your journey. Sleep amongst nature in comfortable hammocks.
Speak to an expert
I created this trip - call me to create yours.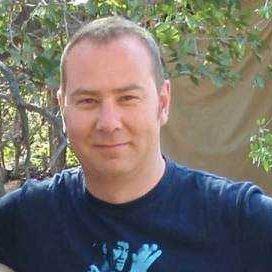 Alistair
Managing Director
The itinerary…
Day 1: Get your walking boots ready!
Head to the airport, packed and ready for a truly unique adventure in Colombia. Take your overnight flight to Bogota.
Day 2: Arrive in Bogotá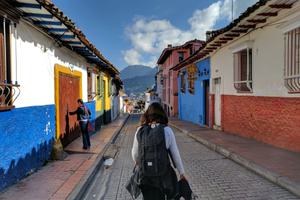 Fly into to El Dorado airport in Bogotá, where you will be met by your driver and transferred to the HAB Hotel where you will stay two nights. Once you've checked in, you may have some time to explore around the hotel in Bogota.
Day 3: Chingaza Natural Park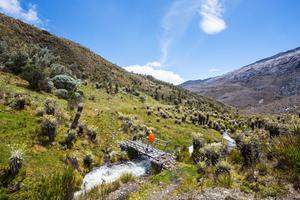 After breakfast at the hotel, you will be driven out to the Chingaza Natural Park in the Eastern Andes. Here, you can learn about the history of the people that have inhabited this mountainous area – the Muiscas and Guayape indigenous people, as well as Colombian farming communities.
Chingaza is also a haven for Andean fauna and flora, across the three distinct ecosystems: high Andean, sub-Andean forest, and moorland. Choose from six ecotourism trails that you can hike and admire the natural richness of the park, with over 1000 plant species and almost 200 species of birds to spot.
Day 4: Orinoco River Basin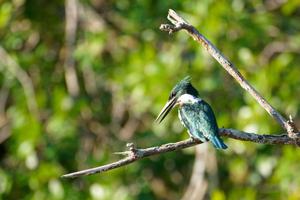 After breakfast, transfer to El Dorado airport for your flight to Yopal. In Yopal you will be met and transferred via private car to Savanna Orinoquia Lodge in the Orinoco River basin, where you will stay for three nights. Once you have checked in, enjoy a delicious lunch.
The Orinoco River basin is comprised of two contrasting yet harmonious ecosystems – the expansive grasslands of the plains in the north and the pristine, ancient forests of the Amazon in the south. This part of Colombia's vast heart is a wealth of open skies and monumental rivers, unlike any other place on Earth. The afternoon is yours to enjoy as you wish, perhaps a walk along the nearby riverbank, or do some birdwatching on a walk in the forest. Enjoy a peaceful dinner at the lodge.
Days 5: Orinoco river cruising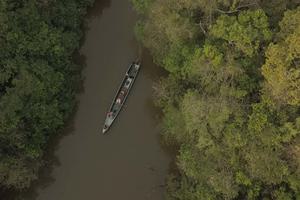 The next few days you will engage in a variety of activities that are included with your stay at the lodge. You can change these around at your discretion.
Enjoy a leisurely day after breakfast with a magical bongo tour through the biodiverse tropical jungle of Caño Canacavare. In the late afternoon, head back out on the water for a traditional boat tour on Cravo Sur River, surrounded by lush jungle, birdsong, and a stunning llanero sunset. Head back to the hotel for dinner and rest.
Day 6: Ranching with llaneros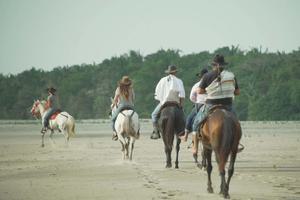 Today you will experience Colombian cowboy life through horseback riding, and herding cattle amidst the fauna of Los Llanos. Learn from the llaneros (Colombian ranchers) about their way of life, and enjoy the incredible scenery from atop well-trained workhorses. Relax after your hard day's ranching with a riverbank bonfire.
Day 7: Marinilla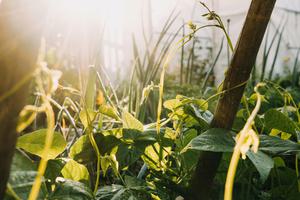 After breakfast, you will head back to Yopal Airport for a flight to Medellín. From there you will transfer to the Cannúa Lodge in Marinilla where you will stay two nights. Marinilla is an authentic, rural, Colombian town, famed for its indomitable spirit - they were the first municipality to offer troops to Simon Bolivar's fight for independence!
Cannúa Lodge is located just outside of Marinilla offering a space immersed in a beautiful conservation forest, inspired by principles of design and ethics of permaculture. If you have time, take a free guided tour of the lodge grounds and learn about the application of permaculture principles.
Day 8: Cannua Lodge activities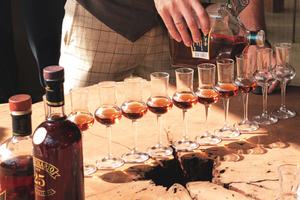 After your lodge breakfast, you can choose from one of the included lodge activities: either a guided nature hike, a serene birdwatching session, maybe a coffee workshop, or perhaps a rum or chocolate tasting. It's entirely up to you!
If you prefer to do your own thing, you can head to one of the nearby towns such as Guatape to see the incredible El Peñol Rock, or head into Marinilla to enjoy a truly authentic Colombia atmosphere. In the evening, return to the lodge for a delicious locally sourced and prepared dinner.
Day 9: Heading to Santa Marta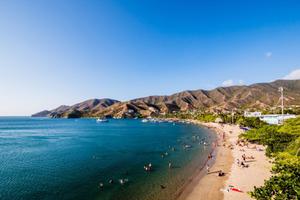 After breakfast, take your private transfer to the airport to fly to Santa Marta. You will be met at the airport and driven to the Hotel Boutique Don Pepe where you will stay for one night.
Day 10: Trekking through Sierra Nevada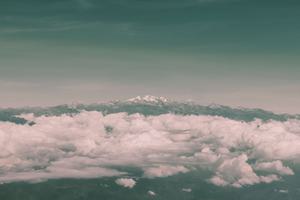 After a quick breakfast, depart from Santa Marta to take the shuttle to the town of Machete. Here, you will begin a three-hour walking expedition across of the spectacular Sierra Nevada de Santa Marta, the largest mountain range in Colombia and one of the most beautiful in the world. Take a light lunch beside the River Mamey, and also maybe a dip in the river to cool off and continue. You will arrive at the first camp in the afternoon, where you can relax, enjoy dinner, and spend the evening in nature in your hammock.
Day 11: Indigenous communities of Sierra Nevada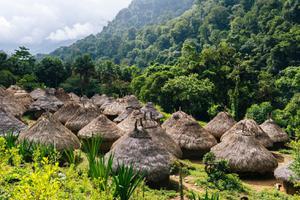 After an early breakfast, continue your epic mountain expedition for a thrilling four-and-a-half hours where you'll immerse yourself in the vibrant cultures of the Mutanyi and Kogui indigenous communities, and the pristine mountain rivers will beckon you for refreshing swims. By midday, you'll reach your second camp, where a brief respite and lunch awaits.
But the adventure doesn't stop there – brace yourself for another two hours of awe-inspiring trekking as you make your way to the Indian village of Koskuguenga. Here, under the starry skies, you'll savor a delectable dinner and dive deep into the fascinating tapestry of Tayrona Culture. Your ultimate destination awaits in Mamo Rumualdo, where you'll spend two unforgettable nights swaying gently in a hammock amidst this awe-inspiring wilderness.
Day 12: La Ciudad Perdida, the Lost City
After your camp breakfast, cross the river to reach the bottom of the Lost City, a mysterious, mystical and, ancient place, where you will climb the 1,183 stairs to reach the city itself. Here, you will take a guided tour of the Lost City, visiting terraces, roads and water supply structures and enjoying a light lunch. After the tour, return to camp Mamo Rumualdo for dinner and rest.
Day 13: Return to Santa Marta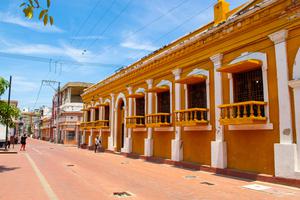 Today you will hike back the way you came, giving you plenty of opportunities to capture any photos you might have missed on the way up. After breakfast, embark on a swift two-hour trek to the second camp, where a tantalizing lunch break awaits amidst the stunning Sierra Nevada Mountains' scenic beauty. Then, gear up for an exhilarating four-and-a-half-hour trek back to the first camp, soaking in the awe-inspiring vistas of the surrounding foliage and cordilleras, all under the vibrant mid-afternoon sun.
But hold onto your excitement! Prepare for a captivating ride as you're transported to Santa Marta, where the luxurious Hotel Boutique Don Pepe invites you to unwind after a day filled with Sierra Nevada's natural wonders. Should you still have some energy left, seize the evening to explore enchanting Santa Marta."
Day 14: Santa Marta and Departure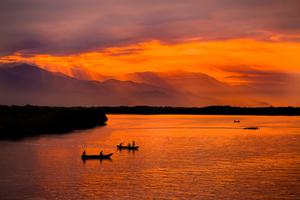 After breakfast, use your free time to relax or explore Santa Marta until it is time in the afternoon to transfer to the airport for your flight home.
Day 15: Heading Home
As you fly back into your home country, reflect on the incredible journey you have undertaken and the amazingly unique experience you have had in Colombia.
---
Duration: 14 nights
Location: Colombia Holidays, South America Holidays
Price: £4025pp
From £4,025 pp based on two people sharing, excluding international flights.
The trip includes all accommodation and activities specified above. Rooms and meals as below:
1 night at HAB Hotel - medium room, breakfast included.
3 nights at Savanna Orinoquia Lodge - bungalow, all meals included.
2 nights at Cannua Lodge – superior room, breakfast included.
2 nights at Hotel Boutique Don Pepe – standard room, breakfast included.
3 nights camping on Ciudad Perdida trek, hammock or bunk bed, all meals included.
Also includes
Internal flights and all transfers.
Trek Ciudad Perdida, including all guides and tours, a pack mule for luggage between camp one and two, and entrance to the Lost City.
Boat tour, horse-riding and night bonfire (dry season only) at Savanna Orinoquia.
This trip excludes:
International flights (from London, expect these to cost from £780pp, dependent on travel period and cabin class)
Meals not mentioned as included.
Park fees not mentioned as included.
Single Supplements.