Culture, adventure and excitement across the top of South America
Experience the best of Peru and Colombia in a two week journey blending history, culture, and natural beauty.
Embark on a 13-day expedition that weaves together the cultural tapestry of Peru and the vibrant allure of Colombia. Within Peru, traverse the country from Lima to Machu Picchu, from modern energy to ancient heritage. Immerse yourself in Peruvian culture, cook with expert local guides, explore picturesque towns, and witness the fascinating blend of natural and constructed marvels. Experience the surreal beauty of colonial salt mines and traverse ancient paths, where you will learn all about the history of long-gone cultures and their impact on Peru today.
Transition to Colombia and immerse yourself in Bogotá's historical district, La Candelaria, with its colonial architecture and vibrant heritage. Head to the Coffee Triangle to partake in Colombia's famed coffee-making process and relish breathtaking views. Venture to Valle del Cocora, where towering wax palms and unique flora await. End your journey in Cartagena, with its stunning vistas and historic sites, including the artisan-occupied Bovedas.
Unveil the treasures of Peru and Colombia, where ancient legacies, vibrant traditions, and breathtaking landscapes create a once-in-a-lifetime adventure.
Speak to an expert
I created this trip - call me to create yours.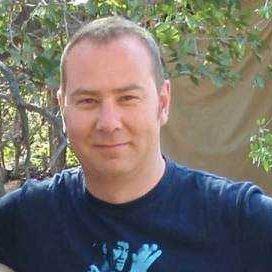 Alistair
Managing Director
The itinerary…
Day 1: Adventure time!
Pack your things and check in at your nearest international airport for your flight to Lima. Get excited as you fly into South America.

Day 2: Welcome to Lima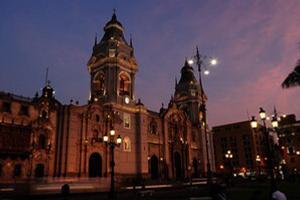 Arrive to Lima, meet and greet and transfer to the Villa Barranco hotel for one night. Spend any free time acclimatising to Peru and exploring Lima.
Day 3: Sacred Valley and Cusco
Head to Cusco to undertake an exciting day of Peruvian cooking as you use a traditional Andean stove to prepare traditional cuisine. You will get to see, smell, touch and taste ingredients from their harvest to their preparation, all grown without using pesticides or additives as you cook under the supervision of an expert chef.
Then transfer back to Adenia Boutique Hotel where you will be staying for three nights.
Day 4: Sacred Valley of the Incas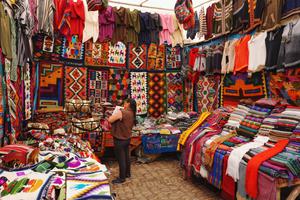 From your hotel, visit the town of Pisac and discover one of the most beautiful Inca archaeological sites in the Sacred Valley. Continue to the Inkari Museum, where you will take a guided tour and learn all about the pre-Hispanic history of Peru.
Next, head to the Museum of Living Culture of Yucay where you can meet and feed llamas and alpacas, and learn traditional textile weaving and dying techniques from local indigenous people.
Day 5: Ancient terraces of Moray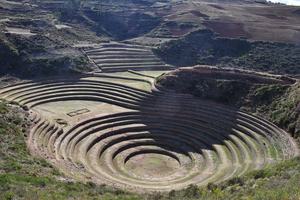 After breakfast, start your day at the Inca terraces of Moray, with an impressive view of the colossal structures, which were used to recreate 20 different types of microclimates, ensuring agricultural success for the Inca empire.
From there go to Maras, the famous colonial salt mines that offer a spectacular contrast between the white wells and the green valley. Finally, visit Ollantaytambo, a picturesque town continuously inhabited since Inca times, where we will visit the temple of the same name, used as a fortress during the Inca resistance.
Day 6: Machu Picchu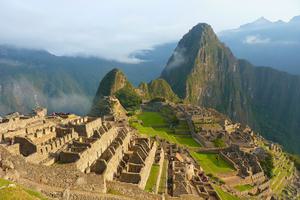 Time to jump on a train to visit one of the Seven Wonders of the World: Machu Picchu. The Lost City of the Incas stands with its ancient terraces, stairways, ceremonial precincts, and urban areas, emanating an incredible energy of deep culture and history. From here, transfer to the Palacio de Inca Hotel for two nights.
Day 7: Cusco city, the capital of the empire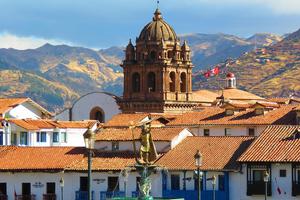 Today you'll explore Cusco city starting with Sacsayhuamán, an awe-inspiring ceremonial fortress with massive structures set amidst breathtaking landscapes. From there, you can enjoy a panoramic view of the Inca sanctuary Qenqo, an ancient temple containing a ritual sacrificial altar. Lastly, go to the Puca Pucará watchtower and Tambomachay, a monument of remarkable architectural mastery.
Join a private guided city tour starting in the San Blas district with its blend of Inca and Spanish culture to discover Cusco's main square and cathedral, and finish your day by marveling at Koricancha, the once-golden Temple of the Sun.
Day 8: Lima to Bogotá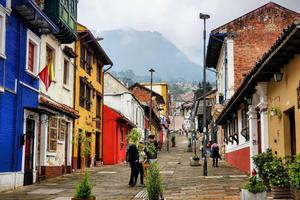 Bid a fond farewell to the Andes, cherishing the memories etched into every step of your journey. A transfer takes you to Lima, connecting you to your international flight to El Dorado airport in Bogotá. Transfer to the Hotel Casa Legado where you will stay two nights, and use the remainder of the day at your leisure.
Day 9: Half Day City Tour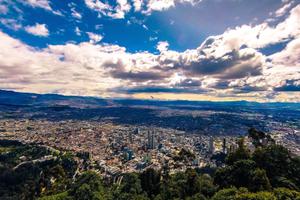 After breakfast, explore Bogota's historic La Candelaria district, rich in cultural heritage and Spanish colonial architecture. Highlights include Plaza de Bolivar with its Simon Bolivar statue, the Capitol housing the congress, and the Botero Museum displaying art by Botero, Picasso, and more. Visit the Gold Museum's 32,000 gold and precious artifact collection. The afternoon is yours to enjoy as you wish, perhaps listening to live music or sampling delicious local cuisine.
Say 10: Coffee Processing in Pereira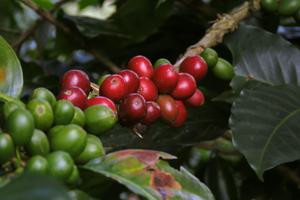 After breakfast, depart to Pereira from Bogotá's El Dorado Airport. Transfer to Finca del Café upon arrival for an immersive coffee farm experience. A guided tour of the plantation covers planting, manual picking, and pulping. You'll toast coffee beans in a traditional kitchen, offering an authentic coffee encounter. Enjoy bamboo viewpoints showcasing the landscape. Witness the innovative drying and processing of coffee beans. Afterward, transfer to the hotel and check in.
Day 11: Valle del Cocora & Filandia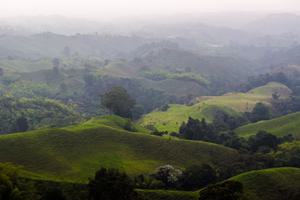 In the morning depart for Valle de Cocora in Quindío, which showcases Colombia's national tree, the gigantic "Quindian wax palm". Observe diverse bird species, including hummingbirds and the endangered palm parrots while you explore a cloud forest on foot or horseback. Return from the valley using the ecological pathway along River Quindío, once again admiring the sheer size of the wax palms.
In the afternoon, visit Salento for the colourful balconies and interesting architecture, as well as the Cocora viewpoint. Continue to Filandia for amazing colonial architecture, delicious local coffee shops, and a welcoming regional atmosphere before returning to your hotel in Pereira.
Day 12: Cartagena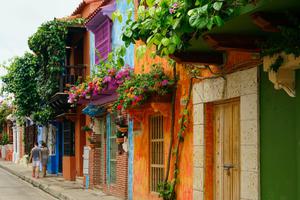 After breakfast it's time to transfer to Pereira airport to fly to Cartagena. You will transfer to the Hotel Quadrifolio, where you will stay for two nights. If time allows, explore Cartagena and all of its colourful charm on your own.
Day 13: Panoramic City Tour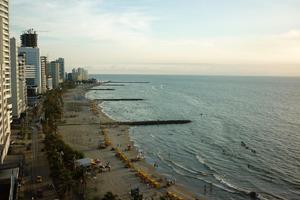 Finish you breakfast then depart for a private city tour of Cartagena. Start with a panoramic view of the city from the Monasterio and Iglesia de La Popa where you can enjoy 360º views of the city and the sea. Continue to the San Felipe Fortress, which was built to defend the city from pirates, then head to the Old City to visit the 17th century Convent and Church of San Pedro Claver. Your tour ends at the Bovedas, a photogenic collection of archways built into the city wall of Cartagena. Nowadays it's an artisan centre where one can appreciate local crafts. Once again, your afternoon is free time to spend as you wish.
Day 14: Depart from Colombia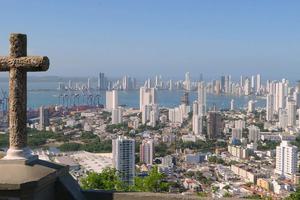 After breakfast and transfer to the airport to take your flight home, along with all the incredible memories you have gathered over your journey.
Day 15: Flying home
Fly back into your home country and start looking through all the pictures you took from your amazing trip!

---
Duration: 12 nights
Location: Colombia Holidays, South America Holidays
Price: £3875pp
From £3,875pp based on two people sharing excluding international flights to your home country.
The trip includes all accommodation and activities specified above. Rooms and meals as below:
1 night at Villa Barranco - deluxe room, breakfast included.
3 nights at Andenia Hotel Boutique – superior room, breakfast included.
2 nights at X.O Art House – superior room, breakfast included.
2 nights at Hotel Casa Legado - standard room, breakfast included.
2 nights at Sazagua Hotel Boutique- standard room, breakfast and lunch included.
2 nights at Hotel Quadrifolio – junior suite, breakfast included.
Also includes
Internal flights and all transfers.
Finca del Café entrance fee.
All private guides and entrance fees for tours.
This trip excludes:
Single Supplements.
Train and bus round trip to Machu Picchu.
International flights to/from your home country.
Meals not mentioned as included.
Park fees not mentioned as included.