Classic Peru
Discover Lake Titicaca and the lush wonders of the Amazon rainforest.
Embark on a thrilling 12-day journey through Peru, exploring ancient wonders in the Sacred Valley and immersing yourself in the lush beauty of the Amazon rainforest. Unforgettable adventures await, from discovering Inca ruins to encountering vibrant wildlife in the heart of the jungle.
Begin in Lima, Peru's vibrant capital, and delve into its mix of modernity and tradition. Then, venture into the Sacred Valley to uncover the picturesque town of Chinchero and the intriguing Moray terraces.
The Maras salt mines add to the enchantment of this region. An exceptional train ride leads to Machu Picchu, where you'll explore the awe-inspiring citadel. In Cusco, visit historic sites like Sacsayhuamán and San Blas.
Next, journey to the Amazon rainforest from Puerto Maldonado. Engage in canoe rides, birdwatching, and night hikes, experiencing the jungle's vibrant biodiversity. This expedition offers an unforgettable connection to South America's diverse allure, leaving you with cherished memories of ancient history and pristine nature.
Speak to an expert
I created this trip - call me to create yours.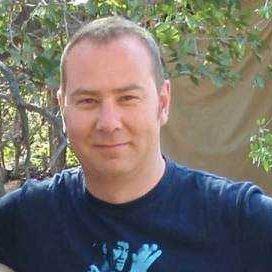 Alistair
Managing Director
The itinerary…
Day 1: Welcome to Lima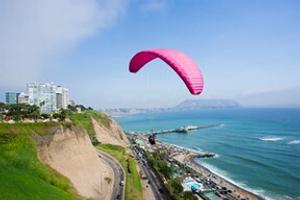 Arrive from your international flight into Lima where you will be met and transferred to Villa Barranco hotel for one night. The afternoon is yours to acclimatise and explore the city.
Day 2: Cusco & Pisac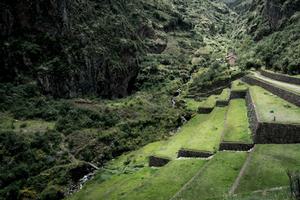 A short flight takes you to Andenia where you will check in to the Andenia Hotel Boutique where you will spend two nights. From here, you will explore the Inca wonders of Pisac. Set atop a hillside above the town, the Inca site of Pisac features breathtaking agricultural terracing etched into the mountainside. Take in well-preserved temples, including the Intiwatana, a mesmerising Solar Clock. The adventure continues with a stop at the traditional market, where you'll have ample free time to shop for handcrafts, and if you're feeling peckish, don't miss the opportunity to savour a delicious empanada or traditional bread from the wood ovens.
Day 3: The Sacred Valley of the Incas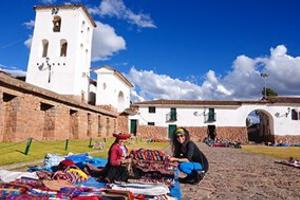 Today you will visit the charming town of Chinchero, known for its Inca archaeological complex and beautiful colonial Church. The town is also famous for its skilled women weavers, who might share their ancient Inca techniques using Alpaca wool.
Next, explore the intriguing Inca archaeological complex of Moray, featuring colossal concentric terraces resembling an amphitheatre. It once served as an agricultural laboratory, experimenting with various microclimates.
Later, visit the community of Maras, renowned for its salt mines, boasting more than 3000 pools that create a stunning contrast with the majestic Valley. The day concludes with a visit to the impressive archaeological complex of Ollantaytambo, an essential military, religious, and agricultural centre for the Incas.
Day 4: Machu Picchu - The Lost City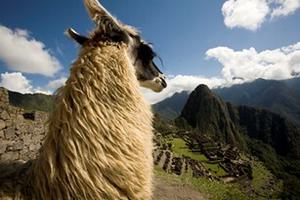 Prepare for an early morning adventure as our expert guide leads us to the Lost City of the Incas, Machu Picchu. This awe-inspiring archaeological monument will surround you with its mysterious energy, with its terraces, ceremonial shrines, steps and urban areas. You'll also have free time to explore Machu Picchu on your own and enjoy a delightful lunch at one of the local restaurants and then return to Cusco by train.

Day 5: Explore Cusco City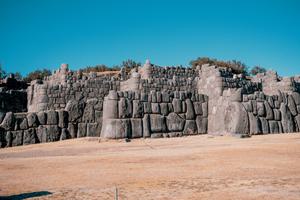 In the morning, escape the crowds and head to Sacsayhuamán, an impressive ceremonial fortress with colossal constructions set amidst stunning landscapes in perfect harmony with nature. The journey continues with a panoramic view of the Inca shrine of Qenqo, an ancient temple associated with the Puma, housing an altar for sacrifices. You'll then visit the Puca Pucará watchtower and Tambomachay, a remarkable monument showcasing exquisite architectural prowess, a true testament to the Andean worldview.
In the afternoon, enjoy an exclusive tour of Cusco city, starting with the magnificent and artistic district of San Blas, a delightful blend of Inca and Spanish culture. Your journey continues to the Plaza de Armas, where you'll visit the Cathedral housing colonial treasures of incredible value. Finally, head to the Koricancha, also known as the Golden Temple. Staying at X.O Art House Hotel.
Day 6: Journey to the Andean Altiplano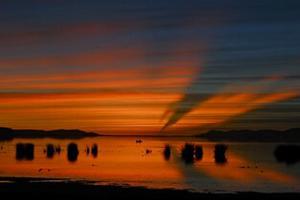 Bid farewell to Cusco as you head to the airport for your flight. Upon arrival in Puno, our team will be there to greet you and transfer you to your hotel, GHL Lago Titicaca where you will spend two nights.
Day 7: Visit the mystic Lake Titicaca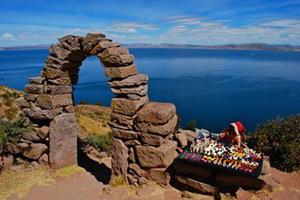 Experience a captivating full-day tour of Titicaca Lake. Visit the Uros on their handmade reed islands, then explore Taquile Island with its ancient traditions and stunning views. Enjoy a local lunch on the island. An unforgettable adventure awaits!
Day 8: Explore Lima at Your Own Pace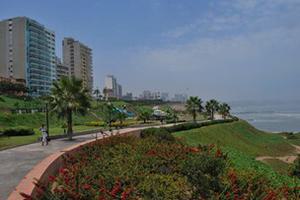 A short flight from Puno to Lima brings you back to the capital, where you have a free day, to immerse yourself in its vibrant culture and savour its incredible gastronomy. Spend one night at Villa Barranco before you head to the Amazon tomorrow.
Day 9: Journey to the Tambopata Reserve in Puerto Maldonado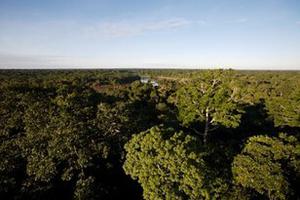 Arrive in the city of Puerto Maldonado and embark on a thrilling speed boat journey to the Refugio Amazonas where you will spend two nights. En route, be prepared to witness stunning scenery, with our guide keeping a keen eye out for local wildlife. Indulge in a delightful box lunch onboard, and by nightfall, we'll embark on a boat ride in search of caimans staying at Refugio Amazonas.
Day 10: Venture into the Heart of the Amazon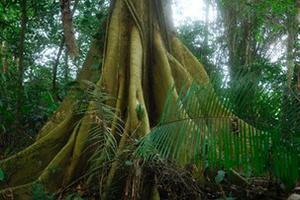 In the morning, explore the lake in a canoe or catamaran, on the lookout for fascinating species like hoatzin, camungo, and caiman. Keep your eyes peeled for the magnificent macaws and parrots flying overhead. Later, we'll visit the canopy tower, 25 meters high and situated just 30 minutes from the Amazonas Rescue Center, offering incredible sightings of toucans, macaws, and birds of prey, among others. After lunch, embark on an ethnobotanical tour to discover the use of various medicinal plants in the region. In the evening, attend a presentation on conservation, opportunities, and projects in the Tambopata National Reserve.
Day 11: Amazon Wildlife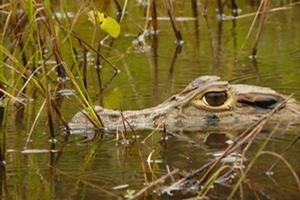 In the morning, we'll visit the parrot and parakeet clay lick, where you can observe these birds feeding on clay in abundance. After lunch, take a hike to the beautiful chestnut forest, learning about the entire harvesting process, from collection to roasting and husk removal, and transportation. We'll also visit the Mammal Clay Lick, a chance to witness herds of wild rainforest pigs known as peccaries and huanganas. In the evening take an exciting night hike to spot mammals and other creatures.
Day 12: Time to Head Home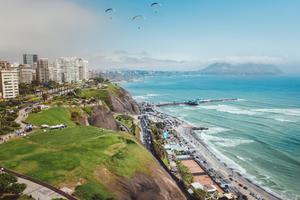 We'll take a speed boat back to Puerto Maldonado and catch a flight back to Lima, marking the end of this unforgettable adventure.
You can choose to stay in Lima for an additional night before catching your flight home.

---
Duration: 11 nights
Location: Peru Holidays, South America Holidays
Price: £3880pp
From £3,880 pp based on two people sharing excluding international flights
The trip includes all accommodation, internal flights and activities specified above. Rooms and meals as below:

1 night at Villa Barranco
2 nights at Andenia Hotel Boutique - lunch included
2 nights at X.O Art House - lunch included

2 nights GHL Lago Titicaca - lunch included

1 night Villa Barranco
3 nights at Refugio Amazonas - all meals included
This trip excludes:
International flights to and from UK (expect these to cost from £1,600 pp for economy flights. Please note; pricing can change significantly depending on the time of year and how far in advance flights are booked.
Single Supplements.
International flights to/from your home country.


Tailor Made Holidays
Make this trip your own
Tailor this trip around your preferred dates, your budget and your ideas
Our Favourite Tailor-Made Peru Trips
Popular Peru Holiday Ideas
When to go to Peru
Peru is a country that can be visited year-round, as it has a diverse climate and a range of activities to suit every season. Here's a short month-by-month guide to help you decide when to visit:
Jan
Feb
Mar
Apr
May
Jun
Jul
Aug
Sep
Oct
Nov
Dec
Speak to a Peru expert today
Receive a detailed itinerary within 24 hours.
Alistair

Managing Director
Call an expert on
01768 603 715