Our Experts Say
A self-drive adventure through Eastern and Southern Zimbabwe, incorporating visits to beautiful Gonarezhou and the stunning Matobos.
We designed this itinerary with two very specific intentions. Firstly, to take visitors to some of the less well-known parts of Zimbabwe but also to highlight that this is a country where self-driving is practical, easy and, most importantly, safe. Starting in the capital Harare for an overnight stay the route takes visitors through the rolling, mist-shrouded hills of the Eastern Highlands and down to the red-rock cliffs and grassy vleis of the Gonarezhou National Park. Zimbabwe's fascinating ancient history is showcased with a visit to the mysterious ruins of Great Zimbabwe - the capital of the Queen of Sheba, before a visit to the granite kopjes of the Matobos National Park. Home to the country's strongest population of rhino, it also has a more recent connection to Zimbabwe's past, being the burial place of the great colonialist, Cecil John Rhodes.
Got a question about this trip? Chat with a country expert instantly using WhatsApp.

Speak to an expert
I created this trip - call me to create yours.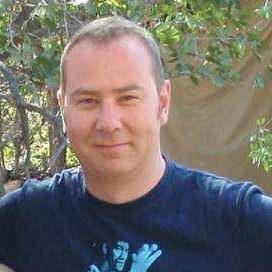 Ali Walls
Africa Specialist
The itinerary…
Day 1: The adventure begins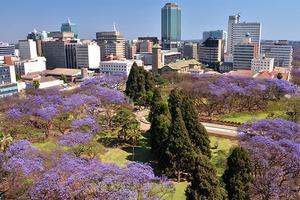 Fly overnight via Johannesburg to Harare.
Day 2: Welcome to Zimbabwe
You will land in to Harare at lunchtime today and will be met for a transfer to the historic Meikles Hotel, a Harare icon and a great base for your night in the city. The afternoon can be spent at leisure relaxing by the pool or, if you are so inclined, out exploring the city and learning more about its thriving art scene.
Day 3: The adventure begins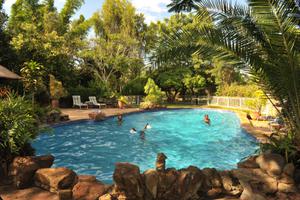 Early this morning your rental car, Isuzu Twin Cab or similar, will be delivered to the hotel by Europcar. You will then hit the road and make your way to the Eastern Highlands, a wonderfully scenic part of the country that runs along Zimbabwe's border with Mozambique, with the drive taking approximately 4 hours. Your two nights here will be spent at the charming Musangano Lodge which commands stunning views out over the surrounding countryside.
Day 4: Explore the Eastern Highlands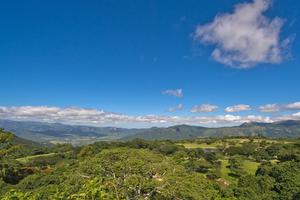 Today will be a chance for you to explore the beautiful Eastern Highlands, a land of green, rolling hills, crystal clear rivers and stunning vistas wherever you look. Several beautiful nature trails can be accessed straight from the lodge, whilst a short drive away are spots where you can enjoy mountain biking, nature park visits, bass fishing, horse riding and golf. There will also be the chance to spend time with the local communities and learn about how they live in this remote but beautiful corner of Zimbabwe.
Day 5: Off to Gonaerzhou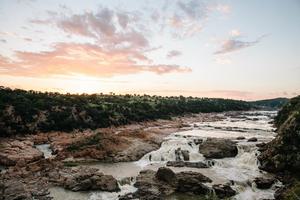 Having enjoyed breakfast on the terrace of the lodge you will continue to make your way South, out of the rolling hills of the Eastern Highlands and down to the South-Eastern corner of the country, the Gonarezhou National Park. The drive to reach Chilo Gorge Safari Lodge is approximately 4 hours and once you are there you will be greeted by a breathtaking vista as the deck of the lodge drops away to the Runde River and seemingly endless bushveld beyond. The afternoon can be spent relaxing in the lodge before enjoying an afternoon game drive.
Days 6 & 7: Safaris in paradise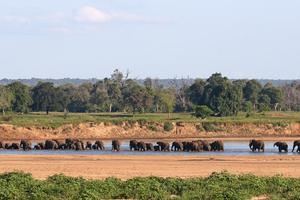 As you explore Gonarezhou National Park you can't help but be struck by the incredible sense of space, peace and tranquillity that a visit here offers. Game drives and guided walks are the main activities on offer, with lion, cheetah, hyena, elephant, buffalo and wild dog seen in abundance in the park. The ever-present backdrop of the Cholijo Cliffs lends a very dramatic setting to safaris here and there will be the chance to visit local Shangaan communities who live adjacent to the park.
Day 8: Time to hit the road again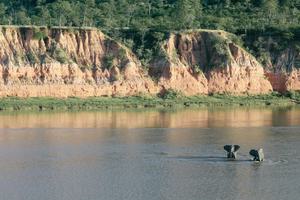 This morning can be spent exploring the bush with your guide, ticking-off those final animals that you haven't seen as yet or simply enjoy being deep in the bush. After brunch in the lodge you will set off towards the North-West and the ancient walled city of Great Zimbabwe, now reduced to crumbled but fascinating ruins. Arriving in the late afternoon you will head to Norma Jeane's Lakeside Resort for a 2 night stay, with the drive taking approximately 5 hours.
Day 9: History and mystery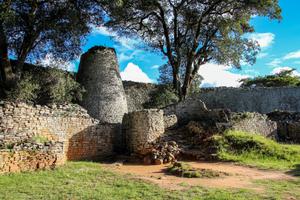 Today will be a chance for you to explore the ruins of Great Zimbabwe - the capital of the Queen of Sheba according to age old legend, either under your own steam or, if you want an expert insight, with a local guide. Either way as you explore you can marvel at the architecture and history that the ruins have, interpret why they were built, who lived there and what caused their demise. After lunch you can either relax at the lodge or perhaps head off to enjoy an afternoon boat cruise on Lake Mutirikwi.
Day 10: Off to the land of granite kopjes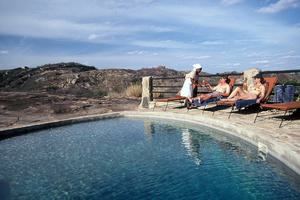 You will be moving on this morning, following the road West towards Bulawayo and on to the Matobos National Park where you will be staying at Big Cave Camp, a beautiful drive of some 4 hours. Arriving in time for lunch you will then have the afternoon to relax before an evening activity, perhaps a nature drive or gentle walk through the area surrounding the camp.
Days 11 & 12: Rhinos, riding and Rhodes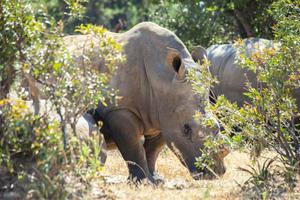 The stunning Matobos National Park is one of the most scenic parks in Zimbabwe and offers a wonderful variety of activities to boot. Rhino tracking, nature drives, visits to bushman rock art, trips to local villages and a hike to Cecil Rhodes' grave can all be enjoyed from the camp. Of course there will be plenty of time to relax in the stunning surroundings of the lodge and enjoy the glorious vistas that unfold wherever you look.
Day 13: Start your journey home
After breakfast in the lodge you will need to make your way to Bulawayo airport, a drive of approximately 1 hour, where you will drop off your car and catch your flight to Johannesburg and then onward flight to London.
Day 14: Back in London
Early morning arrival in your home country.
---
Duration: 14 Days
Location: Zimbabwe Safaris, Africa
Price: £5900pp
This Classic Zimbabwe Self-Drive itinerary is available from £5,900 per person and includes:
Regional flights
Private transfer from Harare Airport to Meikles Hotel
Car Rental (twin cab 4x4) for the duration of the trip including insurance*
1 night with Breakfast and Meikles Hotel - Deluxe Room
2 nights with Breakfast at Musangano Lodge - Calet
3 nights Fully Inclusive at Chilo Gorge - Chalet
2 nights with Breakfast at Norma Jeane's Lakeside Resort - Standard Room
3 nights Fully Inclusive at Big Cave Camp - Chalet
Got a question about this trip? Chat with a country expert instantly using WhatsApp. CHAT VIA WHATSAPP
Tailor Made Holidays
Make this trip your own
Tailor this trip around your preferred dates, your budget and your ideas.