Discover one of the oldest farms in the Winelands
Stylish farm living in the heart of the Winelands
Located halfway between Franschhoek and Stellenbosch, Boschendal is situated right in the centre of the Winelands making it a wonderful base from which to explore.
Accommodation
With accommodation options ranging from 1 to 6 guests, there is something for everyone. The Werf suites are located a short walk from the restaurants and shops and the beautifully restored Orchard Cottages are a short 5-minute drive away and come with kitchenettes, outdoor dining areas for braais, a large shared swimming pool and a magnificent setting among the Boschendal orchards.
More recently, Boschendal has also added The Retreat, a collection of self-catering cottages situated in a far corner of the farm with exquisite mountain views. This secluded venue has a carefree and relaxed atmosphere and is ideal for families or groups of friends. Breakfast is provided onsite and the swimming pool has a braais area next to it.
All accommodation focused on stylish, simplicity and acts as a home away from home.
Dining options
There is plenty of dining options available from The Werf Restaurant which overlooks the beautiful vegetable gardens to the more casual The Deli with its stonebaked pizzas. Pick up some food at the Farmshop to prepare in your cottage, or at the weekend, enjoy the Friday night market with live music, fresh farm produce, food stalls and other artisanal stands filled with handmade local products or a famous Boschendal picnic for lunch on the lawn surrounded by the stunning mountains.

Children
Children are welcomed at Boschendale, and will particularly love The Tree House, where free-range kids can climb, slide and jump to their heart's content (aged 4-14).
Activities
Boschendal offers a plethora of activities so there is sure to be something for everyone. For the active, there is mountain biking routes, horse riding, walking paths, caves to explore and swimming in the dams. For those looking for a more leisurely pace, wander the vegetable gardens, try some wine tasting, do a cellar tour, explore the onsite art gallery or take a moment to sit, read, relax and take in the incredible scenery that surrounds the farm.
We're here to help
Speak to someone who knows this area
Let one of our experts help your craft an unforgettable experience
---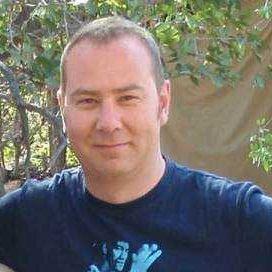 Alistair
South Africa Specialist
Start planning your holiday
OUR FAVOURITE TAILOR-MADE SOUTH AFRICA TRIPS AND EXPERIENCES
Explore our innovative and best value bespoke South Africa holiday ideas...
A detailed itinerary in 24 hours
Start planning your tailor made holiday with Far & Wild. We're open 08:00 to 19:00
Ali

Indian Ocean Specialist
Call an expert on
01768 603 715
Our favourite Winelands lodges and hotels
Find the best places to stay in the Winelands on your tailor-made holiday...