Walk the fairways in some of the most spectacular countries on earth
Sunshine, wildlife and incredible courses can be found across Africa
Keen golfers have always loved the chance to visit South Africa for its incredible array of golf courses, from traditional coastal links to breath-taking tournament courses and rolling parkland layouts, with all major tourist areas offering access to world class golf. Cape Town is home to gems such as Royal Cape and Milnerton, whilst the nearby winelands are home to Pearl Valley, one of the country's best courses.
Further afield, the Garden Route town of George is home to the Fancourt Resort, home to three courses including the stunning Links Course, host of the 2003 President's Cup. In the north-west of the country the legendary Sun City is home to two courses, one of which hosts a European Tour playoff event each year, whilst the stunning Leopard Creek on the edge of the Kruger National Park rightly lays claim to being one of the best-located courses in the world and is also a regular host of tour events. Johannesburg and Durban are also home to superb courses, as are the small beach towns of the Eastern Cape.
Whilst it is tempting to feel golf in Africa starts and ends in South Africa, the sport is becoming more and more popular across the continent, with an array of amazing courses cropping up. Kenya is leading the charge, with some lovely traditional courses to be found in Nairobi, which also hosts its own European Tour event. Towards the coast there are some lovely courses to enjoy, so visitors can take a break from the beach and enjoy a round or two.
Neighbouring Tanzania is home to a superb course on the lower slopes of Kilimanjaro and Zanzibar recently opened its first course as well. Namibia, Botswana, Zambia and Zimbabwe are all places where a round can be enjoyed during the course of a holiday, with the latter having a superb layout close to Victoria Falls to enjoy.
The Indian Ocean islands are also a superb destination, with Mauritius offering a wonderful array of links and parkland courses for golfers to enjoy and is very much a standalone golf destination in its own right. The Seychelles has one golf course attached to a lovely luxury hotel so visitors here can enjoy as much golf as they like in one of the most breath-taking destinations on earth.
Enjoy playing golf in Africa
Start planning your Africa golf trip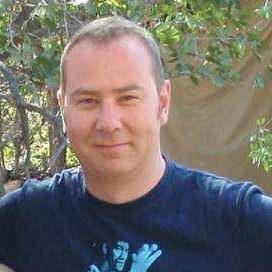 Ali Walls
Africa Specialist
01768 603 715
The best places to play golf in Africa
Top Golfing Destinations
Our favourite experiences
More experiences for you to try
Start planning your African golfing expedition
Speak with an experienced Africa travel speacialist

Call an expert on
01768 603 715