An exciting Scuba Experience
Africa and its surrounding islands are highly regarded in the Scuba world.
Whether you want a pure diving holiday or incorporate scuba in to a safari and beach journey, Africa is not short on diving locations. Some of which are ranked with the very best in the world.
South Africa – the Kwa Zulu Natal coastline has some epic dive sites, in particular around Sodwana Bay with sites such as 2 mile, Coral Gardens, Simon's Cave and of course the infamous Shark Alley which is host to breeding Raggie-tooth sharks between December to February.
Time your diving holiday to South Africa at the right time of year and you can experience the astounding sardine run where countless sardines swim up the eastern cost of South Africa with whales, dolphins, sharks and many other predatory species gorging on the vast shoals. If hitting world-class dive sites is on your bucket list – you won't want to miss this out.
Mozambique – mention this stunning country to divers and most think megafauna. With over 2,000 km of coastline visiting divers are certainly spoiled for choice. Whale sharks and manta rays prowl the waters year round with humpback whales passing by on their annual migration from the Antarctic.
The Quirimbas Archipelago is the largest marine protected area on the continent, the reefs and mangroves are nurseries for five of the world's seven marine turtles. Tofo is known as whale shark alley, with sightings almost daily. And of course Dugong Beach which is home to the endangered Atlantic dugong
Malawi – how can a landlocked country be a top diving destination? Malawi is reputedly home to some of the best freshwater diving in the world. Lake Malawi is perfect for all experience levels of diver, especially those just starting their underwater adventure or learning new skills.
Although you won't find any coral reefs here, Lake Malawi is surprisingly colourful with hundreds of cichlid species darting through the clear waters. There are great options for advanced divers too with rock formations, tunnel dives and even penetrable wrecks to explore.
There are countless other fantastic regions with remarkable diving within Africa, so if laying on a beach simply doesn't appeal, get in touch and we'll start planning your very own diving adventure in Africa.
Speak to an expert
What an awesome underwater adventure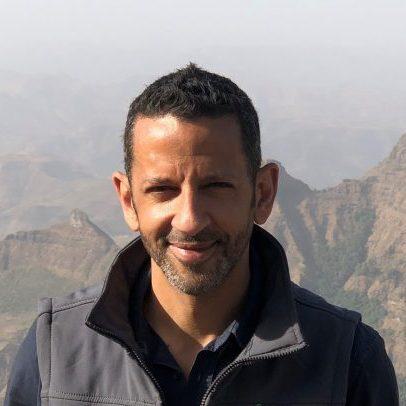 Ben
Africa Specialist
01768 603 715
Diving holiday ideas and places
Find your perfect dive holiday locations
Our favourite experiences
More experiences for you to try
Plan with an Expert
Have a look at our original holiday experiences and then contact us with your brief, or call 01768 603 715
A detailed itinerary in 24hrs
Our experts will send you a detailed holiday itinerary within 24 hours. It's our service promise to you.
Value Guarantee
Tailor-made doesn't mean expensive! Ask about our price promise and book with financial security.
Start planning your scuba diving adventure
Speak with an experienced Africa travel expert

Call an expert on
01768 603 715