Extraordinary cultural events await visitors to the Omo Region
Attending a Hamar Bull-jumping ceremony is a mind-blowing experience
The people in the Konso and South Omo region of Ethiopia are incredibly special. As our friend Philip Briggs wrote in his superb Ethiopia: the Bradt Guide, they are about as far removed from Western civilisation as it is possible to be in Africa, and frankly, they don't give a damn what other people think of them.
However, these incredible people are also on the brink of immense social change. In collaboration with foreign investors including Turkey and China, large tracts of land along the Omo River have been cleared to make way for ghastly monoculture - in this case cotton and sugar plantations. Survival International and other organisations, documented the forced removal of tribes people from their traditional lands.
But tourism can play a positive role: the government, keen to develop and showcase Ethiopia's marvellous tourist attractions, recognises the value attached to retention of the very distinctive cultural identity of its diverse tribes, especially those in the Konso and South Omo region. Tourism to this part of Ethiopia, does however have to be arranged with extreme sensitivity, lest it leave a bitter aftertaste in the mouths of hosts and guests alike.
Two of the tribes who leave the most lasting impressions on visitors are the Mursi - whose women wear the huge lip-plates - and the Hamar, who among other things, practice the absolutely remarkable Bull-jumping ceremonies. This happens when a young man decides he's old enough to marry and gather a heard of cattle. To make the transition from boyhood to manhood he then has to strip naked in front of the whole village and all his relatives, and jump over a row of aligned cattle four times. On the day other men who have previously been through the ritual, whip their female relatives. To 'western' visitors this is horrendous, but Hamar women consider the scarring honorific, in other words, the man who whipped her and whose scars she carries on her back, will be indebted to her and in difficult times, will be obliged to help her out.
Talk to us if you fancy going the Omo - it is a remarkable journey for those with a deep interest in traditional culture.
Talk to us about sensitively arranged trips to Omo Region
If very carefully arranged, amazing experiences await visitors interested in culture and tradition.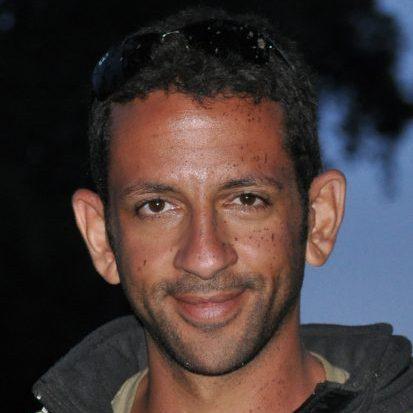 Ben
Africa Specialist
01768 603 715
More holiday ideas
Find your perfect holiday
Plan with an Expert
Have a look at our original holiday experiences and then contact us with your brief, or call 01768 603 715
A detailed itinerary in 24hrs
Our experts will send you a detailed holiday itinerary within 24 hours. It's our service promise to you.
Value Guarantee
Tailor-made doesn't mean expensive! Ask about our price promise and book with financial security.
Our favourite experiences
More experiences for you to try
Our Difference
The Far & Wild Community...
We think that the best people to talk about an experience are those directly linked to it. Our website and brochures let the 'real experts' show their stuff… local experts, travellers & industry insiders. Look out for the coloured markers all around the site... they mean that you are reading something contributed directly by a person from one of these different parts of the community we are part of.
The best memories aren't simply places and hotels, they are made up of experiences and people… that's why our focus is on using our community to make your holiday COME TO LIFE.

Expertise
You talk to someone who's been there

We listen first. Our expertise, but always your holiday.

Quick. A holiday plan tailored to you in 24 hours.

Safe. Licensed and regulated by the CAA.
Service
Simple. These best rates and the best routes delivered in a clear and simple way.

Personal. From the start you'll only ever deal with one consultant.

Our service charter explains what you can expect from us. 
Your Holiday
We keep the focus on your holiday. In fact it's the sole objective of everything we do at Far & Wild.

Delivering you an outstanding and original holiday experience means...

..location connections, expert guides, hand-picked experiences and creating the space for magic to happen.
Book with Confidence
Transparent. Prices, information – we'll break it down anyway you like.

Financial Security. Our Civil Aviation Authority's ATOL bonding consumer protection scheme.

24/7 emergency support on the ground wherever you travel.
A detailed itinerary in 24 hours
Start planning your tailor made holiday with Far & Wild. We're open 08:00 to 19:00
Ali

Indian Ocean Specialist
Call an expert on
01768 603 715