Month by month guide of when to go
Overview
Uganda – the 'pearl of Africa' sits on the Equator in East Africa. Home to mountain gorillas, chimpanzees and a myriad of other primates; hundreds of beautiful bird species, the Big Five*, thunderous waterfalls, lush rainforests, huge lakes and savannah grasslands. No wonder a holiday to Uganda is quickly establishing itself and is a superb safari destination but remains off the radar from mass-tourism meaning large crowds are easily avoided.

*Rhino can only be seen in Ziwa Rhino Sanctuary
Climate
As you would expect from a country which is nestled on the equator temperatures throughout the year are warm usually standing steady between 24c – 33c. Uganda receives abundant rainfall which makes some months better than others to visit but its seasons are divided with distinctive two dry seasons between December to February and mid-June to September/October.
Dry seasons: December to February and mid-June to September/October
These months are the peak seasons but if you travel at the beginning or end of these seasons, known as the 'shoulder season', some great deals can be found and primate trekking permits are more readily available.
Rainy season: March to May (long) October to mid-December (short)
These are the low seasons; with a high possibility of rain means less people are inclined to travel, less so in the short rainy season Oct – Dec where the rains are short and sharp. Conditions can get tricky on the roads and primate trekking will certainly be a much muddier affair.
Below is a summary of when to visit but for a more detailed month by month guide keep scrolling and speak to one of our Uganda experts to begin your own tailor-made journey to the Pearl of Africa.
Best time for gorilla trekking – A good year-round activity but June to October are generally the best months when conditions are drier.
Read about gorilla trekking experiences
Best time for chimpanzee trekking – Just like gorilla trekking, a year-round activity with June to October being best.
Best time for big game safaris – December to March and June to September/October – as these are the drier seasons meaning wildlife is easier to spot as it congregates around valuable water sources.
Some of the key areas to visit in Uganda:
Bwindi Impenetrable Forest – infamous for its populations of mountain gorillas in numerous regions throughout the forest.
Kibale National Park – home to Uganda's largest populations of chimpanzee, with smaller pockets found in other regions such as Budongu Forest in Murchison Falls NP and Kyambura Gorge near Queen Elizabeth National Park.
Murchison Falls National Park – A stunning national park in north east Uganda where big cats, elephants and giraffe roam close to one of the most beautiful and powerful waterfalls in East Africa. There is also a small population of chimpanzees at Budongu Forest.
Queen Elizabeth National Park – On the banks of Lake Elizabeth with herds of elephants, hippos, a myriad of other big game as well as the famous tree climbing lions of Ishasha.
Kidepo Valley National Park – A wild, remote and vast savannah park filled big skies where lions and buffalo roam. Kidepo really does feel like one of the last remaining wild frontiers of Africa.
Rwenzori Mountains and Mount Sabinyo – Considered to be some of the best hiking and climbing in East Africa. The best time of year to tackle these scenic ranges is from June through to August and December through to February, which coincides with Uganda's predominantly drier seasons.
There are of course many other beautiful regions in Uganda - speak with us to find out more about the Pearl of Africa.
Speak with a Uganda expert
Start planning your dream holiday.
Alistair

Uganda Specialist
Call an expert on
01768 603 715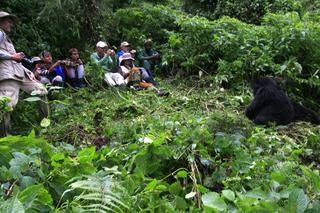 January
In the middle of one of Uganda's dry seasons, making it a splendid time for gorilla trekking in Bwindi Forest Impenetrable Forest and chimpanzee trekking in Kibale Forest as well as spotting big game in Queen Elizabeth, Murchison Falls and Kidepo National Parks. Primate trekking will tend to be easier at this time of year with the ground tending to be firmer than during wetter times. As you'd expect from an equatorial country, you might experience some rains but these will generally tend to be short-lived.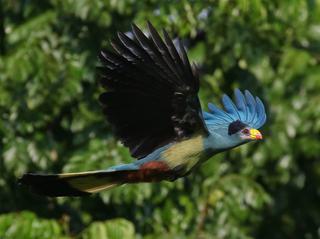 February
Still within one of Uganda's dry seasons meaning gorilla and chimpanzee trekking are easier than other times of the year. General game viewing is good as water holes are drying up before the approaching rains. If you're a keen birder, now is a brilliant time to travel as migratory birds are in abundance.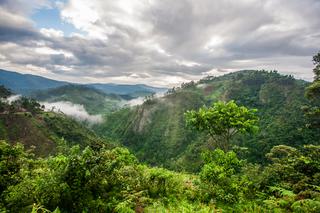 March
The beginning of Uganda's long rainy season which lasts until May. This doesn't mean that Uganda's parks are closed, there's still plenty of wildlife and the rains are unlikely to last throughout the day, clearing to beautiful blue skies and plenty of time to explore on your safari as this is also a green season with much of the resident giving birth to young. Temperatures will comfortable but certainly bring clothing to keep you dry.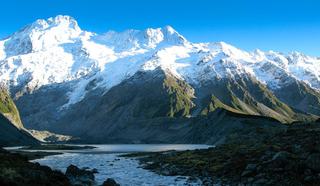 April
In the heart of the long rains and although it might not be a good time to head to the more well-known destinations such as Bwindi and Kibale Forest. Although you will get wet and the journey will be difficult, it's a great time to head to the Rwenzori Mountains which are filled with stunning waterfalls, an impressive amount of Africa's big botanical game as well as host of threatened mammal species such as forest elephant and l'Hoest monkeys. Remember it is the rainy season, road journeys can be difficult, bumpy and muddy on their unpaved roads. Gorilla and chimpanzee trekking will be a wet, muddy and slippery affair making conditions unfavourable to say the least. We'd recommend avoiding travel to Uganda in April.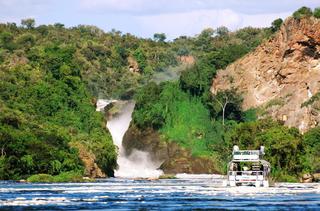 May
Still in the season of long rains it might be a good time to visit Uganda's beautiful waterfalls as they will be at their most impressive with Murchison Falls being at its most powerful. However, as with April, conditions are very unfavourable, especially with gorilla and chimpanzee trekking. Towards the end of May the rains may start to ease but we'd still recommend considering another time of year. As the rains do ease, the landscape will be lush and tea plantations flourishing making for dramatic photography with the lingering storm clouds over head. Roads will still be tricky so expect bumpy journeys, a 4x4 will certainly be needed.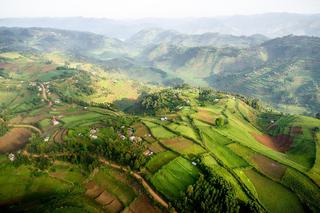 June
The start of Uganda's long dry season which in turn means peak season starting but with Uganda the National Parks rarely seem busy making a great time to visit Murchison Falls, Queen Elizabeth NP and Kidepo Valley National Park to go in search of Africa big game. It's a great time to go gorilla and chimpanzee trekking but as a limited number of permits are available each day – booking well in advance is advisable. The long rains have all but gone and remember Uganda is an equatorial country and rain can occur at any time and temperatures will rarely escalate higher than the early 30+ degree Celsius. Tea plantations are lush making it a great time to visit them and the birdlife is magnificent in Uganda.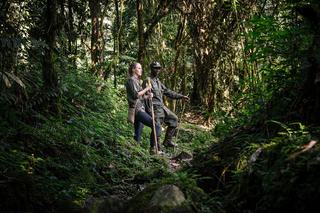 July
Whether you're pining to trek with primates, salivating at the thought of going on safari or a tenacious twitcher; Uganda in July is simply stunning and is sure to be everyone's cup of tea. Gorilla and chimpanzee trekking at this time of year is probably at its most comfortable – bearing in mind it can still be quite the arduous adventure. Big game safaris are a real treat as the vegetation begins to slowly receded making spotting the wildlife that little bit easier as they also start to congregate around water sources. With over a thousand different bird species either resident or visiting Uganda during their migration route – July is simply stunning if you want to tick off any number of new bird species.

August
Quite late on in Uganda's longer dry season means that August is a superb time to travel. Wildlife in Kidepo, Murchison Falls and Queen Elizabeth National Park is easier to spot as the vegetation continues to mark its retreat. Elephants, lions, Ugandan kob and a myriad of other animals to stick closer to slowly diminishing water sources – visiting Queen Elizabeth National Park and taking an afternoon boat cruise along the Kazinga Channel will give you a great chance of seeing a lot of wildlife from a unique perspective.
Gorilla and chimpanzee trekking permits can be difficult to obtain during July, August and September due to popularity and a limited number of permits issued daily so forward planning is essential.
August usually sees the Bayimba International Festival of Music and Arts which sees the city of Kampala transformed bringing music film dance and theatre together. A truly wonderful and colourful celebration.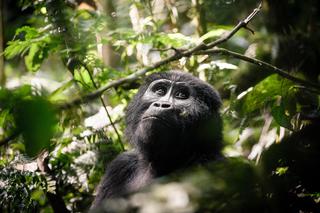 September
This month signals the end of the long dry season and towards the end of the month a little rainfall is likely to be on the cards. But with the rains come a whole multitude of remarkably coloured butterflies throughout the country. Primate trekking is still very much an option but a can be trickier than during the drier months. We're certainly not in the rainy season proper – but prepared to witness some stunning thunderstorms.
The B-Global Indigenous Hip-Hop Festival comes to life in September where the best of Uganda's homegrown hip hop stars perform to their adoring fans.
July to September also sees the infamous river crossings of the Great Migration in the Serengeti, Tanzania and Masai Mara in Kenya. Combining trekking to see mountain gorillas and chimpanzees followed by experiencing the Great Migration has to be one of the ultimate safari experiences around. Speak to us to find out how to tailor make the ultimate in tailor made safaris.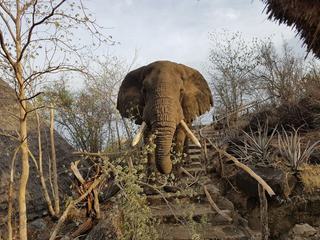 October
This month is what we would class as shoulder season and the start of the rains. There is noticeably less tourism, national parks are quieter, primate trekking permits are more widely available for your preferred dates. This may be the beginning of the rains in the south, in the far north of Uganda in Kidepo National Park, the rain is far less likely meaning a safari in this less travelled frontier park will be a remote yet brilliant safari experience, you'll feel like you have the entire wilderness to yourself.
Primate trekking during October is certainly still worthwhile (when would it never be?) but be prepared for wet, muddy conditions. Although usually rain will often occur in the afternoon with primate trekking taking place in the morning.
For those culture vultures, October sees the Kampala City Festival taking place, transforming the city into a huge street party complete with music, dancing and street food galore.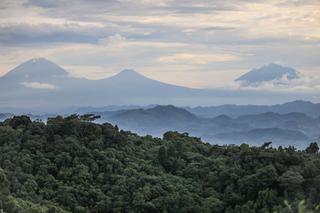 November
November is what we would consider to be in the short rainy season with dry plains turning green with lush vegetation as rain and thunderstorms fall across the country which can make for some striking, moody landscapes for photography.
Primate trekking in Bwindi Forest and Kibale National Park are certainly possible at this time of year – but please bear in mind that this is not the optimum time to do these activities and going can and more than likely will be tough and muddy.
November does see the start of the best bird watching in Uganda as migratory species arrive in their droves – a truly colourful time.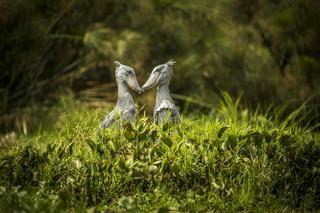 December
The short rains have certainly slowed and perhaps even stopped with vibrant butterflies and birds still aplenty. From a photographic perspective, it is remarkable as you may still have dark brooding skies to contrast the lush greenness of the landscape.
Primate trekking conditions being to improve as the ground begins to dry but bear in mind that December is coming into Uganda's smaller peak season as a lot of visitors are looking to spend the Christmas period in this beautiful country. Could you blame them? What better way to spend the festive season then on a spectacular safari exploring the national parks and trekking to see noble mountain gorillas and chimpanzees. Book early to avoid disappointment.
Start planning your dream holiday
Speak with a Uganda expert
Alistair

Uganda Specialist
Call an expert on
01768 603 715