Incredible scenery and an inland plateau
Drive through beautiful countryside, visit ancient tombs, haggle for handicrafts, enjoy village treks and visit emerald volcanic lakes.
Starting north of Tana and stretching more than 1000kms south, the Central Highlands plateau makes up a large part of the interior of the island. The average height is about 1,000m above sea level although it can reach as high as 2,700m. This plateau offers great conditions for rice growing as well as some incredible scenery, particularly at Fianarantsoa, and the landscape is a pleasing contrast from the rest of the country. The famous RN7 road which starts just south of the capital and heads all the way down to the beaches at Tulear (also known as Toliara), takes in most of this beautiful countryside, with the first stop being Antsirabe. There are plenty of things to see and do along the RN7 route on a tailor made Madagascar Central Highlands holiday, and indeed you could spend a couple of weeks just exploring this area of the country. Take a look at the Merina tombs, stop to buy crafts from roadside sellers, enjoy walks or longer treks from rural villages, take part in cultural community visits, admire colonial railway bridges, go on farm tours and visit emerald volcanic lakes. The list really is endless. Just make sure you have your cameras at the ready.
Antsirabe is the third largest city in Madagascar. Due to its high altitude (about 1,500m) temperatures are rather cool and the climate was probably the reason why Norwegian missionaries chose this place to settle down in 1872. Its name means "where there is salt" honouring the large number of hot springs around the town. Indeed, the French colonists decided to locate a thermal bath here in the 19th century. The wide boulevards, grand train station and endless rickshaws (the most common form of transport) give this city a really friendly and classic feel. The streets are well maintained and its perfectly safe to explore on foot taking in the different European influences that are very apparent.
Fianarantsoa, which sits just to the south of Ranomafana National Park, is an old royal city which became the administrative capital of the region under the colonial power. There are a large number of academic institutions and schools based here which justify its reputation as the academic, intellectual and religious capital of the country. It has the largest number of churches per square metre in the country, is often referred to as 'Little Vatican' and the local monastery even produces good wine.
A Fianarantsoa walking tour is the best way to take in the sights here. The main tour starts with a hike in the local mountains and lunch at a local farmhouse where you can taste the delights of a traditional Malagasy meal of rice, spinach and beans whilst sat on the floor. You then walk through the paddy fields and into the city, finishing up at the top of the old town with magnificent views of where you have come from. The guides are excellent (although sometimes a few French words come in handy) and the city is clean and friendly.
Our favourite Central Highlands hotels and lodges
Best Places to Stay in Madagascar's Central Highlands
We're here to help
Call Us - 01768 603 715
Unsure where to start? Give us a call and speak to our team.
---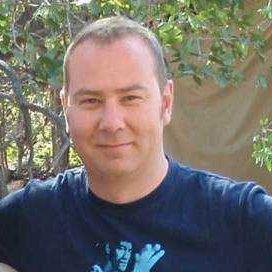 Alistair
Madagascar Specialist
Enquire Now
Our favourite tailor-made Central Highlands Trips
Unique Madagascar Central Highlands Holiday Ideas
We're here to help
Call Us - 01768 603 715
Unsure where to start? Give us a call and speak to our team.
---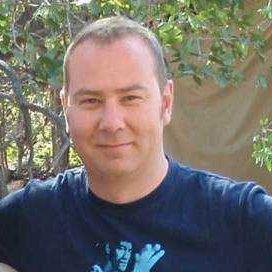 Alistair
Madagascar Specialist
Enquire Now
Plan with an Expert
Have a look at our original holiday experiences and then contact us with your brief, or call 01768 603 715
A detailed itinerary in 24hrs
Our experts will send you a detailed holiday itinerary within 24 hours. It's our service promise to you.
Value Guarantee
Tailor-made doesn't mean expensive! Ask about our price promise and book with financial security.
WHAT WOULD YOU LIKE TO DO IN MADAGASCAR?
Explore our Different Types of Madagascar Holiday
A detailed itinerary in 24 hours
Speak to a Madagascar expert to start planning your adventure
Alistair

Madagascar Specialist
Call an expert on
01768 603 715