Our specialists say:
17 days delving deep into Botswana, finishing at one of the seven natural wonders of the world
Begin your journey in Johannesburg and head north to Botswana. Explore Botswana by boat, car and even plane.
Spend 12 days exploring what Botswana has to offer, going deep into the heart of the largest delta in the world, then tour into Moremi, which used to be Bantwana tribes' richest hunting grounds. You'll see where dramatic rainfall has grown nutritious grasslands where thousands of zebra and wildebeest migrate. Then, cruise along the Chobe river - home to the largest herds of elephants in Africa. Finish off your tour in Zimbabwe and experience the great Victoria Falls. In total this safari is 14 nights, 17 days including international travel:
1 night Riviona River Lodge, Sandton, Johannesburg, South Africa
1 night Khama Rhino Sanctuary, Southern Botswana
1 night Rivernest Cottages, Maun, Central Botswana
2 nights Okavango Delta wilderness Camping
3 nights Hyena Pan Bush Lodge, Moremi Game Reserve, Delta region
1 night Rivernest Cottages, Maun
1 night Nata Lodge, Makgadikgadi Pans region
2 nights Thebe River Safaris, Chobe National Park
2 nights Rainbow Hotel, Victoria Falls, Zimbabwe
Speak to an expert
I created this trip - call me to create yours.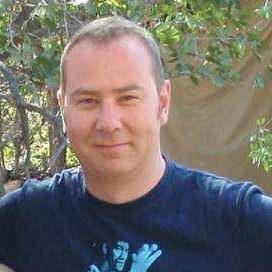 Ali Walls
Africa Specialist
The itinerary…
Day 1: Time to Take Off!
Fly overnight to Johannesburg.
Day 2: First Day of the Tour
Land in Johannesburg in the early hours of the morning. You will have the whole day to adjust and prepare for the exciting adventure which awaits you...
Day 3: To Botswana
Depart from Johannesburg in the early morning, head north into Botswana and the Khama Rhino Sanctuary. The Khama Rhino Sanctuary Trust is a community-based wildlife project established in 1992 to assist in saving the vanishing rhino. Their ambitions are to restore an area formerly teeming with wildlife to its previous natural state, and to provide economic benefits to the local Botswana community through tourism and the sustainable use of natural resources. This reserve is situated on the Kalahari sandveld which has several natural waterholes and provides prime habitat for white rhino, zebra and wildebeest.
You will stay at the Khama Rhino Sanctuary, with two, twin bedrooms in each chalet, with one bathroom shared between two rooms.
Day 4: Maun!
Set off and drive through the Kalahari to Maun - the gateway to the Okavango Delta. There is an optional activity of a scenic flight over the Okavango Delta (at own expense).
You'll spend the night at the Rivernest Cottages in a twin bedroom with en-suite facilitates. You will also have use of the swimming pool, bar, and restaurants.
Day 5-6: A night under the stars in the Okavango Delta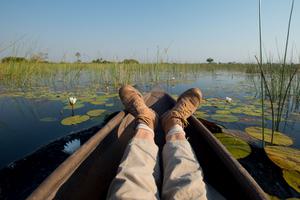 Drive into the Okavango Delta to the launch station where you will relax in you mokoro (dug out canoe), as your skilled guide sails you towards the tented camp in the heart of the largest inland delta in the world. This amazing environment has large numbers of red lechwe, buffalo, elephant and birds - particularly kingfishers!
Spend the following two nights in a Wilderness tented camp. Each tent is equipped with twin camp beds and en-suite chemical toilets. The camp has a shared bucket shower - hot water is provided!
Day 7-10: Game drive, game drives, game drives!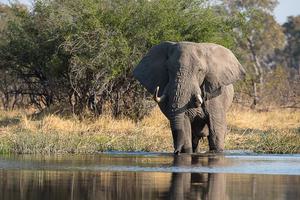 Cruise in an open 4-wheel drive vehicle into Moremi Game Reserve where there is fantastic game viewing.

Chief's Island is the largest landmass within Moremi. The next four nights will be spent on game drives in both the Moremi Game Reserve and in private concession reserves surrounding the park. These areas are home to a variety of wildlife including elephant, hippo, buffalo, and lion. In the afternoon of day 9, you will return to Maun.
During the three nights you will stay in Hyena Pan Bush lodge an exclusive private tented bush lodge. On the fourth night in Maun you will return back to the Rivernest Cottages.
Day 11: Makgadikgadi Pans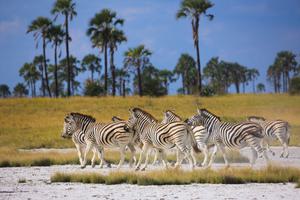 Travel east to Nata, Makgadikgadi Pans - an area where dramatic rainfall provides nutrients to thousands of wildebeest and zebra during the great migration. Flamingos also flock to this area.
Stay at Nata Lodge in a twin luxury tent with en suite facilities, swimming pool, restaurant and bar.
Day 12-13: Sundowners on a sunset cruise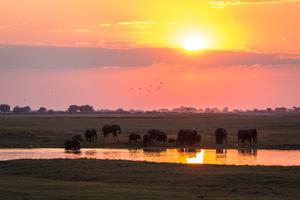 Enter Chobe National Park, home to the Chobe River which attracts some of the largest wildlife herds in Africa. The first day you can enjoy an afternoon game drive within the park (own expense). The following day you will go on an early morning game drive, then spend the afternoon game viewing on a sunset cruise where herds of elephants quench their thirst.
These two days will be spent at the Thebe River Safaris in the twin chalet with en suite facilities, swimming pool, bar and restaurant. WiFi is also available.
Day 14-15: Victoria Falls, Zimbabwe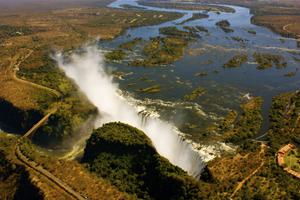 Head further north to Victoria Falls and spend your final day at one of the seven natural wonders of the world. There are opportunities to go water water rafting on the Zambezi River or take a scenic flight and view the falls from above.
Spend your final evening of the tour at the Rainbow Hotel in a twin room with en-suite facilities, swimming pool, restaurant and bar.

Day 16: Time to fly home
Meet for your final breakfast with the rest of the group before heading to the airport in the afternoon. Fly directly to Johannesburg and check in for your overnight flight back to the UK
Day 17: Home sweet home
Land back in the UK in the early hours of the morning.
---
Duration: 17
Location: Botswana, Africa
Price: £4440pp
The price of this 17 day trip is £4,440 this includes - all internal flights, transportation during tour, 15 nights accommodation, experienced guides, entrance fees and some meals are provided.
Tailormade Holidays
Make this trip your own
Tailor this trip around your preferred dates, your budget and your ideas.