Spot shy, stunning jaguars
​Jaguars are one of the most elusive and hard-to-see Big Cats, but you're in luck, because the northern Pantanal in Brazil, is perhaps the best place in the world to see these magnificent animals.
The Pantanal is a UNESCO World Natural Heritage and Biosphere Reserve, home to some of the most diverse fauna and flora on the planet. The North Pantanal, where you will head, is home to the largest floodplain in the world, the ideal habitat for jaguars who are renowned for being strong swimmers. You will join them on the water, taking part in a water safari in two different locations.

First, you will take a one-day jaguar safari in the Porto Jofre area from Araras Lodge, the most popular spot in Brazil to see jaguars. Next, you will head to Baiazinha, a more remote area for a more rustic, private and immersive experience spotting jaguars.
Spending time in the Pantanal at Araras Lodge, you will also have the opportunity to see giant otters, tapirs, giant anteaters and many, many beautiful birds.
Available July - November only.
Speak to an expert
I created this trip - call me to create yours.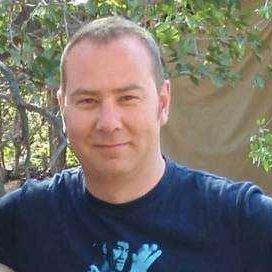 Alistair
Africa Specialist
The itinerary…
Day 1: Overnight flight
Fly from London to Sao Paulo Guarulhos overnight.
Day 2: Cuiabá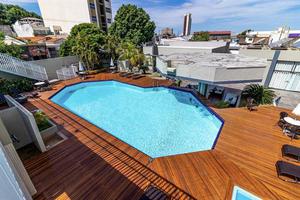 This morning you will catch a short flight from Sao Paulo Guarulhos to Cuiabá where you will picked up and taken by private transfer to Hotel Deville Prime Cuiaba where you will stay in a Deluxe Room with breakfast.
Day 3: Northern Pantanal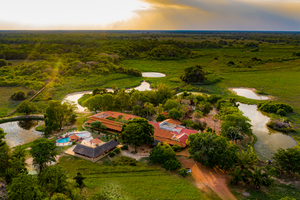 Today your adventure really begins! You will be transferred to the Northern Pantanal and along your route, it is possible to spot lovely sights of the local flora & fauna.
Araras Eco Lodge where you will spend four nights is set in the heart of the largest floodplain on the planet and built in perfect harmony with the environment.
In the afternoon, you will take a hike to the Mirante da Garça, a 12 m / 39.5 ft. high observation tower that offers an unequalled view of the sunset. After dinner, you will take a stargazing trek with the darkness magnifying the sounds of the Pantanal.
Day 4: Rio Clarinho river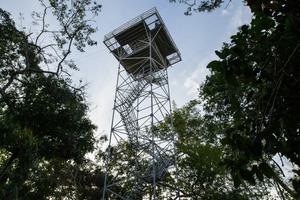 This morning, you will head to Rio Clarinho river for a rowboat ride where you will explore the banks of riparian forest and mangroves. Here you spot many different species of otters and, with luck, they can be seen playing. It is also possible to go piranha fishing, a fun and challenging activity, as they have the ability to steal the bait from the hook, away from the eyes of the fisherman.
A barbecue-style lunch will be prepared at the campsite by the river and you will have a chance to rest in hammocks.
In the late afternoon, you will take a walk to the Torre do Bugio, the tallest observation tower - 25 m high - that offers a spectacular view of the Pantanal plains. After dinner, you will hop into a safari truck, in search of nocturnal animals.
Day 5: Jaguar Safari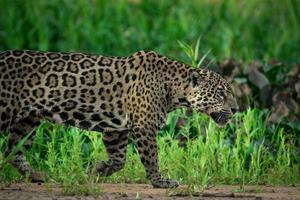 Today is a long, but very exciting day as you take the Jaguar Express® in search of jaguars and other wildlife along the Cuiaba River banks and within the Meeting of the Waters State Park, 112 km south of Araras Eco-Lodge. This is the most popular place to spot Jaguars in Brazil.
After an early morning breakfast at Araras Eco Lodge, you will head south in an air-conditioned vehicle, to a region known as Porto Jofre. Here you will board an outboard motorboat for an exciting river safari in and around the Meeting of the Waters State Park, docking on river shores and beaches in search of wildlife, with the special possibility of spotting jaguars. You'll stop for a light picnic lunch, before continuing your hunt.
At 6pm you will be transferred back to the lodge and will be back in time for dinner.
Day 6: Walking trails & photography safari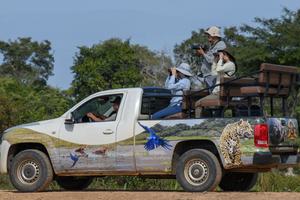 After breakfast, you will have a chance to stretch your legs as you explore another of pousada's areas on foot along the Ronco Trail which takes you to a stud farm.
In the afternoon, you will go on a photography safari in a specially designed truck, looking for animals along the Transpantaneira Park Road. After dinner, you will have the chance to ask your guide more about the animals you saw.
Day 7: Baiazinha Lodge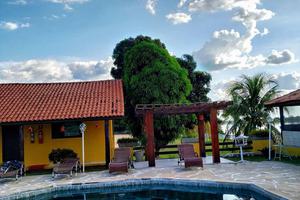 After breakfast, you say goodbye to Araras Eco Lodge and head to Baiazinha Lodge (approx. 5h30.). Hotel Baiazinha where you will spend three nights has large apartments with balconies and is in a more remote area of the Pantanal, it is one of the best places in Brazil to spot jaguars.
In the late afternoon, you will take a river safari to spot jaguars. Baiazinha Lodge offers a more private, immersive jaguar safari than many others in the country.
Day 8 & 9: River jaguar safaris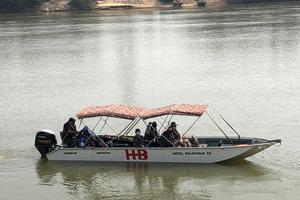 On both days you will have the opportunity to take a half-day river safari along the channels and banks of the Paraguay River and the vicinities of Taiaman Reserve in search of jaguars.
Day 10: Return home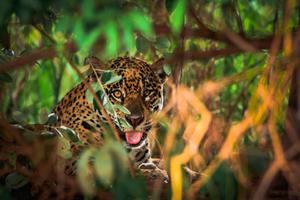 After breakfast at Baiazinha Lodge, you will be transferred to Cuiabá (approx. 5h30) to catch your flight to from Cuiaba to Sao Paulo Guarulhos, and from here you will take an overnight flight to London Heathrow.
Day 11: Arrive home
This morning your flight will land at London Heathrow.
---
Duration: 11 days
Location: Brazil Holidays, South America Holidays
Price: £5395pp
From £5,395pp excluding international flights. Activities and meals are included as detailed.
Hotel Deville Prime - 1 night - B&B - Duleuxe room
Araras Eco Lodge - 4 nights - Full Board
Baiazinha Lodge - 3 nights - Full Board

TAILOR MADE HOLIDAYS
Make this trip your own
Tailor this trip around your preferred dates, your budget and your ideas.
Our Favourite Tailor-Made Brazil Trip Ideas
Popular Brazil Holidays
A detailed itinerary in 24 hours
Start planning your tailor made holiday with Far & Wild. We're open 08:00 to 19:00
Ali

Indian Ocean Specialist
Call an expert on
01768 603 715