Adventure, discovery, nature and fun
A wonderful combination of cultural activities and exploring the wild. Get backstage at the carnival, float down a river alongside colourful fish, gaze in awe of the falls, try your hand at piranha fishing and learn to dance like a local.
Begin in Rio de Janerio where you will visit the iconic Christ the Redeemer statue and head to the summit of Sugarloaf Mountain, take a family walk through the forest and get involved backstage in the carnival (no matter what time of year you visit).
Continue your adventure to Iguazu Falls where the Brazillian side offers panoramic views of the Falls and visit the Bird park, where we can see several bird species up close, You will also visit the Argentinan side of the falls where you can get closer to these magnificent sheets of water.
Your next stop will be at Pantanal & Bonito, a combination that puts together beautiful landscapes, lots of wildlife, and crystal water rivers that you will float in. Here you can try nature walks, climb tall viewing towers, try horseback riding or even have a go at piranha fishing.
For a historical and relaxing ending, continue on towards Salvador. Here you will feel the energy from the people singing, dancing and playing capoeira all around the city - you'll even take a dance or percussion lesson yourself.
Finally, head to Praia do Forte, with its beautiful white sand beaches, coconut trees and crystal clear water, reefs and colourful shoals. Take the opportunity to relax and enjoy the warmth of the Brazilian coast.
Speak to an expert
I created this trip - call me to create yours.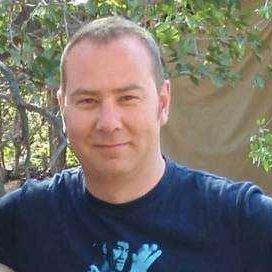 Alistair
Africa Specialist
The itinerary…
Day 1: Overnight flight
Overnight flight from London Heathrow to Rio de Janerio.
Day 2: Rio de Janerio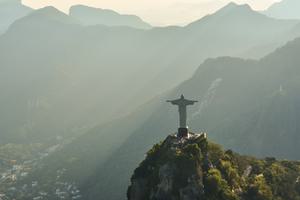 Welcome to Brazil! On your arrival at Rio de Janeiro's airport, you will be greeted by your local guide and transferred to Windsor California where you will spend three nights. The afternoon is yours to explore the city which is framed between mountains and the sea.
Day 3: Rio highlights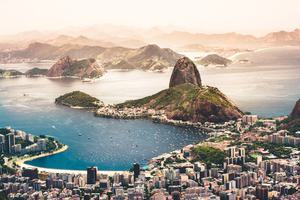 Enjoy a private guided tour of Rio de Janerio's highlights, startings at Corcovado, where you will take an eco-friendly electric tram through the Atlantic Forest, part of Tijuca's National Park, ending at the most iconic attraction of Rio de Janeiro: the Christ the Redeemer statue. Next, head to Sugarloaf Mountain where you will take the cable car to the summit, enjoying the 360-degree views on route.
Day 4: Rio walk and carnival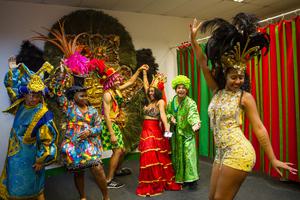 Today we will do a family hike through Tijuca National Park seeing waterfalls and bridges on the route and going through the lush forest to the Cascatinha Summit (525m / 1722 ft) where you will be greeted by amazing views of the valley and the highest peaks of the park.
Carnival is one of the most important events in Brazil and the work to make it happen is done throughout the whole year, so this afternoon you will visit the backstage of the carnival! At the Grande Rio samba factory, you will learn some of the history of samba and the carnival parades and will be able to wear some typical parade costumes. Finally, you will have a samba lesson with a Passista from the school!
Day 5: Iguazu Falls - Brazillian side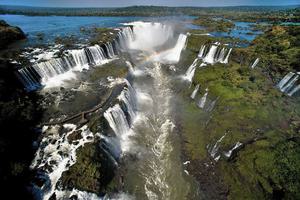 Today you will fly from Rio to Iguaçu to see one of the greatest natural wonders of the planet., the Iguazu Falls. You will stay on the Brazillian side and will explore the 1,200m scenic walkway which gives you breathtaking panoramic views of the falls, as well as the chance to see coatis racoons, butterflies, toucans and orchids.
Next, you will continue to the Bird Park where you will there are more than 1320 birds, covering about 143 different species. This is a unique and unforgettable experience and you might see harpies, owls, parrots and even reptiles such as alligators, sucuris and boa constrictors.
Overnight at Pousada Guata Porã with breakfast.
Day 6: Iguazu Falls - Argentinian side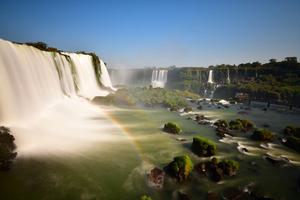 Today you will explore by train the Argentian side of the falls, allowing you to get closer to the thundering water. The train will take you through the jungle to the lower falls, then to the superior and finally to the most impressive, The Devil's Throat. Here, you will be within centimetres of the most imposing and abundant waterfall of the Park with more than 80 meters of fall, and can feel the waters spray on your face.
Day 7: Travel to Pantanal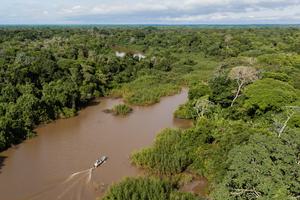 Say goodbye to the falls and after breakfast, catch a flight to Campo Grande where you will transferred to the wonderful Pantanal (190km, around 3h). Arrival and welcoming dinner at Pousada Aguapé where you will spend three nights.
Day 8 & 9: Pantanal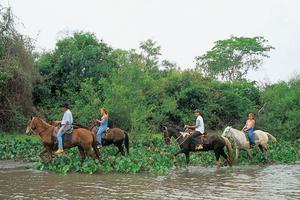 For the next two days you will enjoy exploring the Pantanal and will have a chance to enjoy two activities per day (weather and time of year dependent). These include horseback riding (minimum age: 6 years old), nature trails, a photography safari, a boat ride in the Aquidauana river, piranha fishing or a night safari to find nocturnal animals.
Day 10: Bonito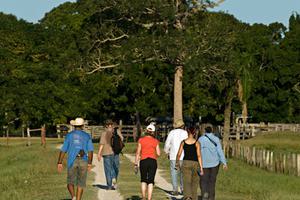 Enjoy a sunrise activity in the Pantanal, appreciating the sound of the birds as they wake, before heading to Bonito around 3-4 hours away.
Check in to Cabanas hotel where you will have a free afternoon to enjoy activities such as archery, tree climbing and hiking.
Day 11: Bonito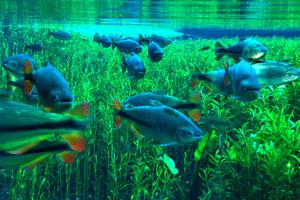 Today you will take a stunning walk through to forest to the Baía Bonita River where you will enter the river and take a 800m float spotting fish such as piraputangas, dourados, mato-grossos, corimbas, among others. The vegetation is also diverse and abundant.
The float ends at the meeting of the Baía Bonita River and the Rio Formoso, where you can enjoy a zipline and bath in the waterfalls.
Day 12: Salvador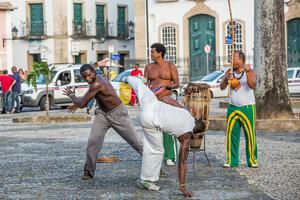 Breakfast at the hotel followed by a private transfer to the Campo Grande airport (about 4 hours) to board your flight to Salvador, a cultural center in Brazil known for its architecture, music, dance and food.
Check in and overnight at Villa Bahia hotel where you will spend two nights.
Day 13: Salvador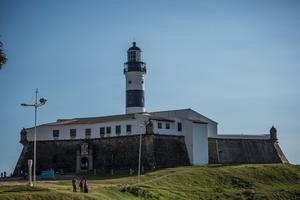 Today you will take a historic tour of Brazil's first capital which features some of the most famous landmarks in the country including Barra's Lighthouse and Pelourinho, Salvador's most iconic neighbourhood.
After the tour, you will have a private Capoeira, Percussion or Dance Class where you will learn the "ginga" dance or the best techniques to play the Atabaque (congo drums).
Day 14: Praia do Forte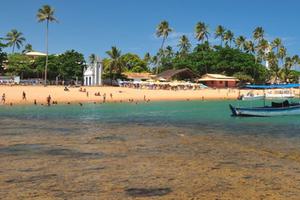 This morning is yours to do as you please, before taking a private transfer to Praia do Forte around 1 hour and 30 minutes away. Here you can enjoy beautiful beaches, see the marine wildlife and relax.
Accommodation and overnight at Tivoli
Day 15 & 16: Praia do Forte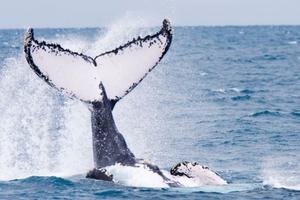 The next couple of days are free for you to enjoy the wonderful beaches on this spectacular coast.
If you'd like to learn more about marine life, visit the Tamar Project, located in Praia do Forte itself. Here you can find specimens of the region's marine fauna and four of the five species of sea turtles that occur in Brazil.
Day 17: Fly home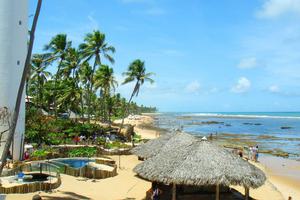 Today you will be transferred from Praia do Forte to Salvador where you will catch an overnight flight home (via Sao Paulo).
Day 18: Return home
This morning you flight will land into London Heathrow.
---
Duration: 17 nights
Location: Brazil Holidays, South America Holidays
Price: £5175pp
Price from £5,175pp excluding international flights.
Activities and meals are included where specified.
Windsor California - B&B - 3 nights
Pousada Guata Porã - B&B - 2 nights
Pousada Aguapé - Full board - 3 nights
Cabanas - B&B - 2 nights
Villa Bahia - B&B - 2 nights
Tivoli Ecoresort - B&B - 2 nights
TAILOR MADE HOLIDAYS
Make this trip your own
Tailor this trip around your preferred dates, your budget and your ideas.
Our Favourite Tailor-Made Brazil Trip Ideas
Popular Brazil Holidays
A detailed itinerary in 24 hours
Start planning your tailor made holiday with Far & Wild. We're open 08:00 to 19:00
Ali

Indian Ocean Specialist
Call an expert on
01768 603 715