Amazon, waterfalls, Rio and beaches
Combine nature, culture and beach in this classic itinerary which includes Brazil's most popular highlights.
Begin in buzzing Rio de Janerio where you will visit the iconic Christ the Redeemer statue and head to the summit of Sugarloaf Mountain with incredible 360-degree views.
Next, it is onto Iguazu Falls, one of the seven natural wonders of the world! You will get the chance to marvel at these magnificent falls from both the Brazillian and Argentinian sides, giving you two unique perspectives.
From Iguazu, you will head deep into the Amazon rainforest where you will be astonished by the range of flora and fauna. Spot river dolphins, sloths and monkeys, and try your hand at piranha fishing. You will also get the chance to meet local people and learn about medicinal plants.
Finally, head to Paraty on the Green Coast for a historical and relaxing end to your trip. Walk through this historical town marvelling at the beautiful buildings and kayak through the emerald green waters of the bay of Paraty, snorkelling in the clear waters and soaking up the sun on the beaches.
Speak to an expert
I created this trip - call me to create yours.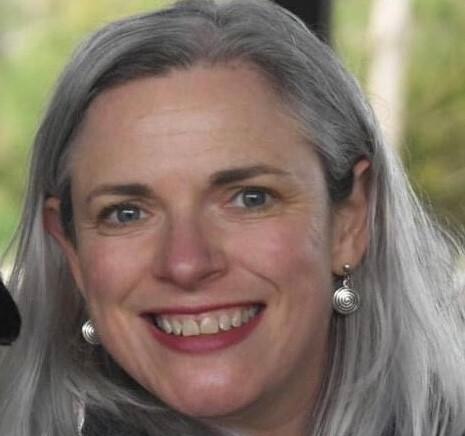 Amanda
Latin America Specialist
The itinerary…
Day 1: Rio de Janeiro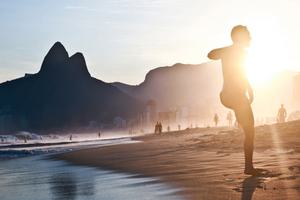 Welcome to Brazil! On your arrival at Rio de Janeiro's airport, you will be greeted by your local guide and transferred to Arena Ipanema Hotel where you will spend two nights. The afternoon is yours to explore the city which is framed between mountains and the sea.
Day 2: Rio de Janeiro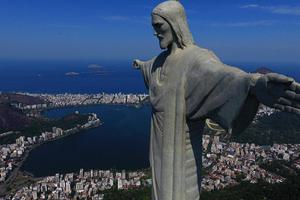 Enjoy a private guided tour of Rio de Janerio's highlights including a tram ride uphill to the top of Corcovado Mountain where you will have panoramic views of the city below and can see the iconic statue of Christ the Redeemer. After lunch, you will head to the famous Sugarloaf Moutain where you will take a short trail through the lush forest before catching the cable car to the summit.
Day 3: Iguaçu Falls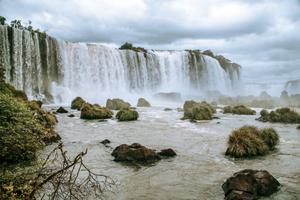 Today you will fly from Rio to Iguaçu. You will stay on the Brazilian side of these magnificent falls at JL Bourbon for two nights. Iguazu Falls have been named one of the seven Natural Wonders of the World.
In the afternoon, explore the 1,200m scenic walkway which gives you breathtaking panoramic views of the falls, as well as the chance to see coatis racoons, butterflies, toucans and orchids. The walk takes around 3 hours.
Day 4: Iguaçu Falls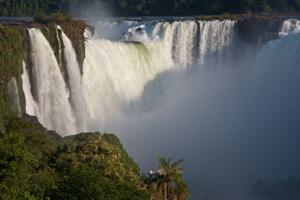 Today you will explore by train the Argentian side of the falls, allowing you to get closer to the thundering water. The train will take you through the jungle to the lower falls, then to the superior and finally to the most impressive, The Devil's Throat. Here, you will be within centimetres of the most imposing and abundant waterfall of the Park with more than 80 metres of fall, and can feel the waters spray on your face.
Day 5: Manaus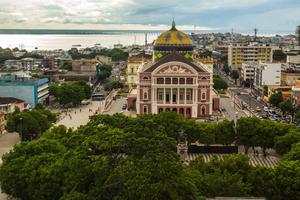 Say goodbye to the majestic falls as you journey on to the Amazon Rainforest. On arrival in Manaus, you will be transferred to Casa Perpetua Hotel where you will spend one night.
The afternoon is yours to explore the beautiful Manaus Historic centre and the many restaurants known for their great gastronomy.
Day 6: Amazon Rainforest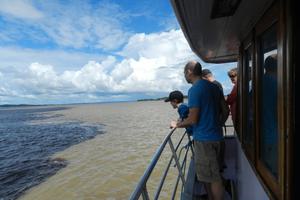 After breakfast, you will be transferred by car to the Ceasa Port, where you will board a regional boat and follow the river until you reach the Meeting of the Waters, where the Negro and Solimões Rivers meet but do not mix for many miles, an incredible hydrological phenomenon. Keep your eyes peeled for pink river dolphins!
After a brief overland drive, the final part of the route is by motorized boat down a beautiful Igarapés (small arm of the river) and the Igapós (flooded forest area), arriving at Turtle Lodge around midday for lunch. You will spend three nights here.
In the afternoon you will take a motorized canoe ride to observe the Amazonian fauna and flora, with the possibility of seeing monkeys, sloths and plenty of birds.
Day 7: Amazon Rainforest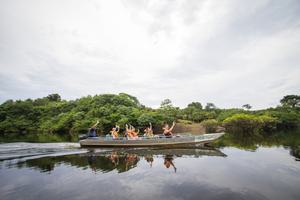 Today begins early with a sunrise canoe ride through the forest where you can witness flocks of birds and marvel as the light changes.
After breakfast, you will take a jungle hike with a guide who will teach you how to survive in the Amazon jungle and will learn about some edible and medicinal plants.
Your afternoon will be spent canoeing along the Tracajá lake where you can appreciate the sounds of the jungle and keep an eye out for sloths and guariba monkeys.
After dinner, your guide will take you out in a motorized canoe to observe nocturnal animals, including alligator spotting.
Day 8: Amazon Rainforest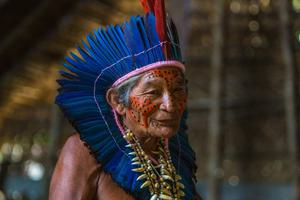 This morning you will visit a native caboclo's house where you will have an opportunity to chat with them and learn more about their way of life and their culture.
After lunch, you will have the chance to go piranha fishing - an activity which is sure to get your adrenaline pumping! You will even have the chance to hold one...if you want!
Day 9: Paraty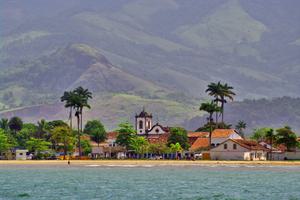 Today is a long travel day as you leave the Amazon and head to Paraty on the green coast. First, you will head to Manaus where you will take a flight to São Paulo and then your private transfer will take around 4 hours to Paraty. Check in to Pousada do Ouro where you will spend three nights.
Day 10: Paraty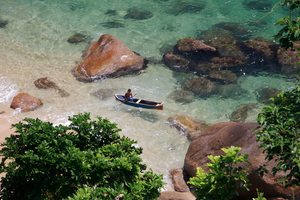 A full day of discovering Paraty, a UNESCO World Heritage site.
You'll start your day paddling through the warm, protected waters of the bay of Paraty, passing by tropical islands and deserted sandy beaches, stopping to snorkel, swim and relax - don't worry, no previous kayaking experience is necessary.
In the afternoon, take a guided walking tour of the old town. Beautiful colonial architecture, street design ahead of its time, exiled Portuguese royalty and the dark past of the slave trade – these are just some of the ingredients that make up Paraty's rich and colourful history, from its origins to the present day.
Day 11: Paraty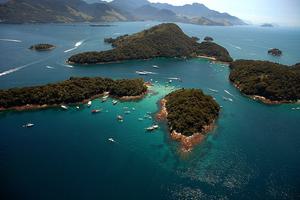 Paraty boasts 65 islands (some with restaurants) and more than 300 beaches of beautiful waters and lush vegetation.
Today's exclusive boat trip by Paraty Bay lasts 5 hours and includes 3 or 4 stops of your choice. Swimming, diving, snorkelling, walking on the sand or simply admiring the surroundings from the boat are just some of your choices.
Day 12: Fly home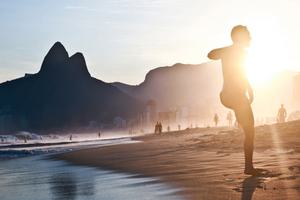 Today you will be transferred to Rio de Janerio airport to catch your overnight return flight home.
Day 13: Arrive home
Your flight will land this morning into London Heathrow
---
Duration: 12 nights
Location: Brazil Holidays, South America Holidays
Price: £3571pp
12 nights from £3,570pp excluding international flights.
Activities included where specified and meals as laid out.
2 nights at Arena Ipanema Hotel - breakfast included.
2 nights at JL Bourbon - breakfast included.
1 night at Casa Perpetua Hotel - breakfast included.
3 nights at Turtle Lodge - full board included.
3 nights at Pousada do Ouro - breakfast included.
This trip excludes:
Single Supplements.
International flights to/from the UK (expect these to cost from £750 pp for economy flights. Please note; pricing can change significantly depending on the time of year and how far in advance flights are booked).
Any activities, meals, or drinks not mentioned as included.
Anything else e.g. park fees not mentioned as included.
TAILOR MADE HOLIDAYS
Make this trip your own.
Tailor this trip around your preferred dates, your budget and your ideas.
Our favourite tailor made Brazil trips
Popular Brazil holiday ideas
A detailed itinerary in 24 hours
Start planning your tailor made holiday with Far & Wild. We're open 08:00 to 19:00
Ali

Indian Ocean Specialist
Call an expert on
01768 603 715