Walking in the bush brings your senses alive
Experience the brilliance of the African wilderness and the thrill of the wildlife on foot.
Walking safaris are a completely different wildlife experience compared with the more commonly experienced vehicle-based safari.
The ethos behind walking safaris is to give you the opportunity to experience Africa and the sheer majesty of the bush in a more personal and intimate manner, discovering levels of detail which can easily be overlooked in a vehicle. Learn about tracking,
South Africa is a perfect choice when looking for a walking safari experience as it has an abundance of diverse areas to explore and huge diversity of fauna and flora.
Most walking safaris happen during the cooler, dryer winter months in Africa. Not only are the conditions more favourable, the bush is less dense making it easier to spot wildlife.
Whilst you're on safari in Africa, some lodges and camps will offer short walking safaris in place of a morning or afternoon safari game drive – these will usually be within private reserves and if the lodge you're staying at offers these – we would highly recommend taking full advantage as they are a wonderful experience.
There's a plethora of longer walking safari or 'trails' options to choose from with each lasting usually up to three nights and four days. Here are some of the best activity options in South Africa for you to experience.
Primitive or Wilderness trails. These are for those looking for a true wilderness experience in the African bush, carrying everything you'll need on your back including food, change of clothing and a sleeping. Led by experienced guides follow game paths, tracking wildlife, exploring remote areas where even 4x4 vehicles struggle to venture. Nights will be spent in the open air at different locations as you traverse the wilderness, with an ocean of stars above you and the crackling campfire by your feet. A very back-to-basics experience but one which allows you to truly disconnect and rediscover nature.
Basecamp trails – are when you have a centralised accommodation or bush camp and proceed to head out in to the African bush either for full day trail walking, taking a packed lunch with you, or walking in the morning before returning to camp during the middle of the day before heading out for an afternoon walk or perhaps a vehicle based safari depending on sightings and the group. You'll only need to carry with you what you need for the day and return to basecamp late afternoon to enjoy a delicious cooked dinner by the fire and enjoy a well-earned beer
Mobile camping trails. These are a combination of a wilderness and basecamp trail. A group will head out in the morning whilst camp staff will take disassemble camp and move it to another location, setting it up ready for the arrival of the intrepid explorers with refreshments waiting.
Whilst on a walking safari, guests may be included in a very important part of the experience – night watch at the campfire. This is the time where you can embrace silence, solitude and look into yourself. Qualities which are difficult to find in today's world of fast-moving technology and the constant pressure to be actively engaged, being distracted by a million things… finally, you can hear your own thoughts.
Start planning your ultimate walking safari
A detailed itinerary in 24 hours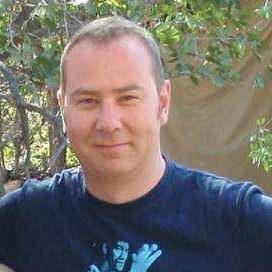 Ali Walls
Africa Specialist
01768 603 715
The best places to experience walking safaris
Top walking safari destinations and trips ideas
Our favourite experiences
More experiences for you to try
Plan with an Expert
Have a look at our original holiday experiences and then contact us with your brief, or call 01768 603 715
A detailed itinerary in 24hrs
Our experts will send you a detailed holiday itinerary within 24 hours. It's our service promise to you.
Value Guarantee
Tailor-made doesn't mean expensive! Ask about our price promise and book with financial security.
Start planning your ultimate walking safar
Speak with an experienced Africa travel expert
Alistair

Africa Specialist
Call an expert on
01768 603 715