Botanizing attracts large numbers of people to Madagascar
Studying plants in their natural setting attracts many visitors to Madagascar
Botanizing, or studying plants in their natural setting, attracts huge numbers of tourists to Madagascar. Which leads me to a statistic demonstrating how truly special and biologically significant this 'mini continent' is: even though Madagascar accounts for a mere 2% of the African land mass, the island is home to 20% of Africa's vascular plant species, and of these, about 80% are endemic - that is to say, found nowhere else.
Breaking that down a little further, Madagascar for example, has 6 of the world's 8 Baobab species. Africa and Australia each have only 1. Madagascar has more species of Orchid, Palm and Bamboo than are found on the African mainland. And so the list goes on.
Visitors to the humid Eastern rainforest band, appreciate the many Orchids, best known of which must be the Star or Comet orchid, with its waxy white blooms and long spurs. Orchids are best viewed in sites such as Ranomafana National Park, Andasibe-Mantadia National Park and also Ile Sainte Marie as plant species diversity peaks in the rainforests. That said, orchids can be seen in any of the country's habitat types. Broadly speaking the best months to seek them are September and March.
Baobabs are icons of Madagascar and known locally as Reniala, Za or Boringy, meaning ;mother or rather of the forest. These fascinating trees range from the relatively small Adansonia rubrostipa (pictured, in the spiny bush of Ifaty Beach ) to the massive, towering giant Grandidier's baobabs which line the 'Alley of Baobabs near Morondava. In the South near Berenty Private Reserve and Ifotaka Community Forest you'll see the large southern species Adansonia za, and in the north, especially at Anjajavy Reserve the big northern Adansonia madagascariensis, is prominent. In the weird and chaotic southern Spiny bush, you can also see a catalogue of other bloated, drought-resistant trees and plants.
Some very familiar Malagasy plants have been cultivated around the world, examples including the colourful Flamboyant tree, which actually originates in remote Tsingy de Bemaraha National Park and the Madagascar periwinkle, used in medication to treat childhood leukaemia. If you're keen on appreciating the immensely diverse flora of Madagascar - be it succulents, orchids or other, call us - we'll set up a super trip for you.
Start planning your specialised tour
Speak with an experienced Africa travel expert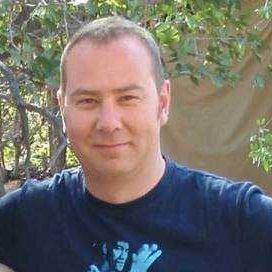 Ali
Madagascar Specialist
01768 603 715
OUR FAVOURITE TAILOR-MADE MADAGASCAR TRIPS
Unique Madagascar Holiday Ideas
Start planning your specialised botany journey
Speak with an experienced Madagascar travel expert
Ali

Madagascar Specialist
Call an expert on
01768 603 715