Our specialists say:
The ultimate safari and chimpanzee adventure
This itinerary provides a once in a lifetime safari adventure, tick off the 'big five' as you pass through the world famous National Parks of Northern Tanzania before flying over to Rubondo Island to join the Chimpanzee Habituation program.
Staying in a variety of tented accommodation and lodges this trip immerses you in wildlife from the word go!
Speak to an expert
I created this trip - call me to create yours.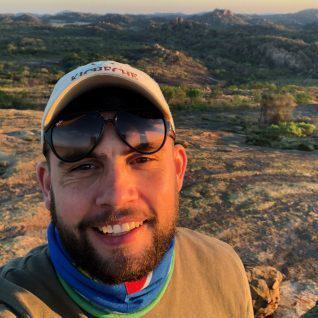 Charlie
Africa Specialist
The itinerary…
Day 1: Welcome to Tanzania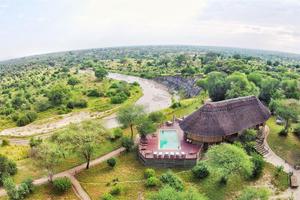 Arriving on the overnight flight from your home country you will be met at Kilimanjaro Airport by your driver in your private safari vehicle - your driver will be with you until you fly out of the Serengeti, you have your own personal guide throughout to fill you with knowledge.
You will begin the three hour journey to Tarangire National Park - feeling sleepy? Catch up on some sleep en route. Feeling fresh? get to know your driver and watch out of the window as you pass through the local towns and villages along the way. Upon arrival you will report to the Tarangire River Lodge, spend the afternoon watching elephants from the camps viewing platform or head out on your very first game drive.The River Lodge will be home for the next two nights, staying in a double tent on a full board basis the raised tents allow you to hear the wonderful sounds of the bush during the night.

Day 2: Tarangire National Park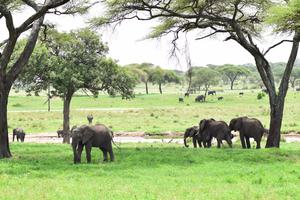 Take a picnic lunch and spend all day in the National Park, with one elephant per square Kilometre this is park is a peaceful haven for pachyderm.
Day 3: Lake Manyara National Park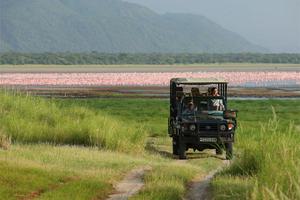 Leaving the elephants of Tarangire behind your will spend the day travelling through Lake Manyara National Park. If you time it right you may see the flamingos on the lake. Take a break from your game drive and scale the heights of the Lake Manyara Tree Top walkway - 18m off the ground you get a monkeys eye view of the canopy amongst the birds and butterfly's.
Finish your day by making your way west into the Ngorongoro Conservation area, where your will stay in the Kirurumu Ngorongoro Pakulala Camp - on the rim of the crater. A tented camp with cosy duvets to keep out the evening chill in the mountains. Enjoy dinner with a view, looking down into the world largest unbroken volcanic caldera.
Day 4: Venture into the Crater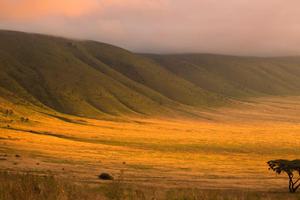 Wake up early and visit the Ngorongoro Crater with your guide, watch out for Rhino, Lion, Buffalo, Hyena and much more. Spend your morning learning about the complex eco system that this the Crater,before heading back to camp in the early afternoon to relax with a drink around the bush TV - that's campfire to me and you!
Day 5: Explore the Serengeti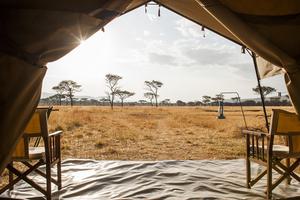 Leaving the Ngorongoro Conservation area you will cross the boundary of the Serengeti and prepare to be wowed. It is believed that over 3000 lions roam within the National Park so keep your eyes peeled at all times!
After a days game drive you will arrive at Kati Kati Camp, a tented camp in the northern Serengeti which will be home for the next two nights, staying on a full board basis.
Day 6: The Serengeti Continued....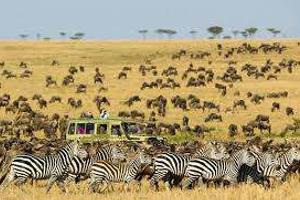 Take a picnic lunch and see where the wildlife takes you. Your expert guide will ensure that you see the very best that the Serengeti has to offer, keeping track of local sightings as well as taking you to their favourite areas of the National Park.
Having your own guide and vehicle in Northern Tanzania is a bonus weather it is your first or your fifth safari - it allows you to move at your own pace and really focus on what you want to see.
Day 7: Goodbye Safari and Hello Chimps!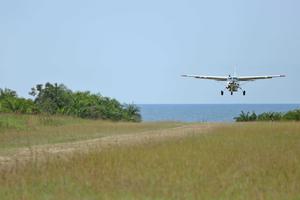 After a morning game drive say goodbye to your guide as they drop you at the Seronera Airstrip to catch the afternoon flight to Rubondo Island.
An Island in the southern waters of Lake Victoria Rubondo is home to a very special group of chimpanzees whose ancestors were brought here in the 1960s as part of an ambitious conservation project, today you can be part of the habituation process. Start your first night with a briefing on the next two days, what is involved and what to expect. You will stay on Rubondo island for the next three nights, on a full board basis, and can enjoy one night fly camping if you are feeling brave!
Day 8: Chimpanzee Habituation Program - Day 1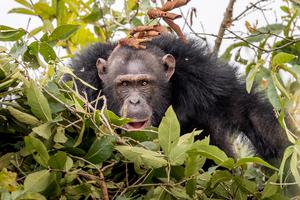 Venture into the forest after an early breakfast to join the tracking team. Depending on where you start from this may be by car or boat. You then track the chimps with the habituation team in the hopes of seeing them. Even while you are on your way to the chimps Rubondo's forest is full of life – Sitatunga, bushbuck and even elephant call the island home.
That night you can sleep out in a "fly camp" (simple dome tents with a bush bathroom and dinner cooked over the fire) for an adventure in the wild and interaction with the local trackers and guides. Listen to the sounds of the jungle as you drift off to sleep after a day in the forest. you don't have to fly camp, you can return to the main camp however camping over does increase your sighting opportunities in the morning so we certainly recommend it.
You could be walking a long way on this program so suitable walking shoes and clothing are required.

Day 9: Chimpanzee Habituation Program - Day 2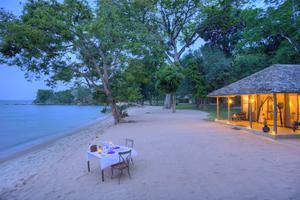 If the team were unable to locate the chimps the previous day then it is an early start to go and join the habituation team again. If the chimps were seen the previous day you can make their way back to camp by foot, boat or car from the trail end.
In the afternoon there is a wide range of activities on offer – take boat out and try your hand at catch and release fishing for the largest fresh water fish in Africa, enjoy a sunset cruise past Bird Island and spot some of Rubondo's giant crocs or simply relax by the pool.
Returning to main camp for one final night on the Island.
Day 10: Say goodbye to Rubondo Island
You will be driven to the airstrip to catch a flight back to Arusha, this is beautifully scenic flight as you pass over Lake Victoria, the Serengeti, the Ngorogoro Crater and Lake Manyara - so be sure to grab a window seat!
Upon landing in Arusha you will be collected and transferred back to civilisation! Spend your final night in Arumeru River Lodge, spend your afternoon by the pool and re pack ready for your international flight home tomorrow.
Day 11: Goodbye Tanzania
You will be collected from the Lodge and trasnfered to Kilimanjaro airport to catch you flight home (flights are not included in this price of this itinerary).
---
Duration: 10 nights
Location: Tanzania, Africa
Price: £6270pp
This is not just a safari, this is a once in a lifetime safari adventure and Chimpanzee Habituation program - what more could you want?
Tailor Made Holidays
Make this trip your own
Make this trip your own
OUR FAVOURITE TAILOR-MADE TANZANIA TRIPS AND EXPERIENCES
Explore our innovative and best value bespoke Tanzania safari holiday ideas...
OUR FAVOURITE LAKE VICTORIA CAMPS
Find the best places to stay in Lake Victoria on your tailor-made safari holiday...
Plan with an Expert
Have a look at our original holiday experiences and then contact us with your brief, or call 01768 603 715
A detailed itinerary in 24hrs
Our experts will send you a detailed holiday itinerary within 24 hours. It's our service promise to you.
Value Guarantee
Tailor-made doesn't mean expensive! Ask about our price promise and book with financial security.
A detailed itinerary in 24 hours
Speak to a Tanzania expert to start planning your adventure
Alistair

Tanzania Specialist
Call an expert on
01768 603 715