An idyllic safari experience in a stunning part of Kenya
Set out around a hill in the heart of Mugie conservancy, each stone-cottage enjoys sweeping views over the Laikipia plains
Opened in April 2020, Governors' Mugie House is the perfect addition to the Governors' Camp Collection, expanding an already diverse array of wildlife locations and activities.
Set out around a hill in the heart of Mugie conservancy, each stone-cottage enjoys sweeping views over the Laikipia plains or the colourful gardens. The interior design brings eyecatching colours and patterns to an airy and expansive landscape, creating the perfect welcoming nature retreat.
Covering almost 50'000 acres, Mugie Conservancy provides a key wildlife access route between the Laikipia plateau, the Mathews Range and the Samburu lands to the north and east. Vast acacia-dotted savannahs, scrubland and olive forests are a haven to a multitude of wildlife in plentiful numbers, including all the big cats, buffalo, elephants and endemic northern Kenyan species such as Grevy's Zebra, Jackson's Hartebeet and Reticulated Giraffe.
Mugie Conservancy is at the forefront of modern conservation models, operating as a low-impact cattle ranch alongside preserving the delicate eco-systems. Cutting edge community grazing and livestock trading programs have engaged the local community as stakeholders in the protection and conservation of Mugie. Also supporting wildlife research by Cheetah and Wild Dog Project and Lion Landscapes, Mugie Conservancy is a successful 21st century model of profitable conservation.
We're here to help
Not sure where to begin planning your trip?
Let one of our experts help your craft an unforgettable experience
---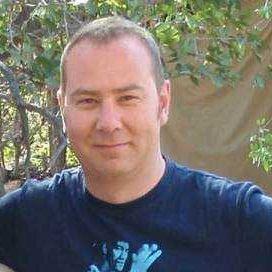 Alistair
Kenya Specialist
Plan your Journey
Our Favourite Tailor-Made Kenya Trips
Popular Kenya Safari Holiday Ideas
Inspiration from the Blog
Traveller Tales and Insider Insights