Month by month guide of when to go
When people think of safari often their first thoughts go to Kenya, this isn't surprising considering Kenya pioneered the safari industry. Many of us with a love for wildlife have grown up watching big cat diary, David Attenborough and a number of documentaries which are often set in the wildlife rich Masai Mara National Park and this shows in the visitor numbers every year being consistently high.
Kenya is a year-round destination and changes hugely depending on where in the country you are and what you plan on doing, but there is one think you can always rely on though, it will be nice and warm. Unlike Southern Africa, the weather in this part of east Africa is dominated by two rainy seasons. The long rains fall between late April and early June and the shorter rains between November and December, these only last for a few weeks. Like Southern Africa rainfall in Kenya can often be short sharp bursts often in the late afternoon, however, long periods of rainfall are not uncommon.
Below is a summary of when to visit or scroll down for a full month by month guide.
Best time to visit: The dry seasons from July to October and January to February are generally considered the best times to visit and provide excellent game viewing, with shorter grasses making the game easier to see and day, warm temperatures. When to go, does vary on what you are hoping to see however:
Best for wildebeest migration: July – September
Best for calving season: January - February
Best for snorkeling and diving: January – March
Best for whale shark migration: October – March
Best time to climb Mount Kenya: January – March and June - September
Peak season: July to September and January to February is peak season and some of the parks may be very busy but staying in a private conservancy can help ensure your wildlife viewing is not too crowded. Accommodation may get booked up well in advance and will be peak season rates.
Low season: March to May which is the peak wet season, and many camps close during this time.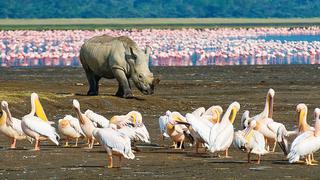 January
This is a fantastic time for game viewing in Kenya and marks the start of the calving season. January is also a brilliant time to see the flamingos on Lake Nakuru who migrate to feed on the algae which is highest after the rainy season. There may be the odd shower, but this can cool down the hot summer heat. The short rains of November and December time have left their mark and the grasses are tall, green and lush.
Although it can be climbed all year round, the dry season is the best time to climb Mount Kenya so January starts the trekking season.
This is also a popular time to visit Kenya's coast with warm days and evenings and the sea is at its clearest making it a great time to diving and snorkelling.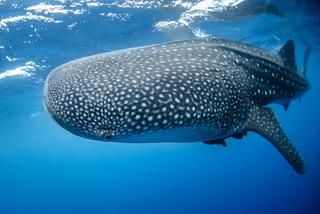 February
February is now well into the longest of the dry seasons. The grasses get shorter due to grazing and less rain, resulting in some fantastic game viewing. February is the peak month for the calving season with most wildebeest being born. Whilst views of Mount Kilimanjaro from Amboseli can be hit or miss, early or late afternoon when the sky is clear of dust can be a great chance to see this, as well as the flamingos at Lake Nakuru.
Like January the daytime and night time temperatures are comfortably high and a visit to the coastline is definitely recommended with clear water ideal for snorkelling and diving. This is also a brilliant month to spot whale sharks that migrate from October to March.
March
Humidity starts to pick up in March, the temperatures are hot and there may also be a chance of rain as Kenya approaches its longer rainy period from April through to early June. Game viewing is still very good throughout Kenya and before the rains, animals can be found congregating around the limited water sources. Towards the end of the month the quality of snorkelling and diving will drop off. This shoulder season month is a brilliant time to visit for quieter parks and the chance to get some brilliant deals (although Easter prices remain high).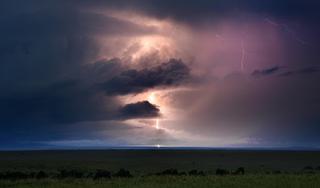 April & May
April
If you are travelling on a budget this is a good time to go, but earlier in the month is certainly better. Before the rains start you will experience hot humid temperatures but once they have started it will become cooler, although wet. The rains also fall on the coastline so its not a good time for sun worshippers. Although the parks are still open and good game viewing can be had, many of the tracks are muddy and impassable and getting stuck is common.
May
If photography is your thing then this is a good time to travel - pastures are lush and green, there's plenty of young wildlife bounding around which makes for decent predator activity. It's till in the midst of the rainy season, which can make for spectacular landscape photography opportunities with thunderstorms over regions such as the Masai Mara.
The game is still about but trickier to find with plenty of water around and many of the roads difficult to traverse. You are still in the heart of the long rains in May so there are daily showers across the country.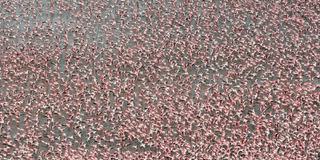 June
It's becoming a lot drier but be prepared for a little rain still. The temperatures are nice and cool but definitely warming up. June is a good time to travel with a very comfortable climate, although make sure you have a light jacket for early morning safaris. The grasses are long due to the previous months of rain which can make game harder to spot but is a very beautiful time to visit. With the great migration on its way up to the Masai Mara this is a good sign of things to come and now through to August is also a brilliant time to see the flamingos on Lake Nakuru.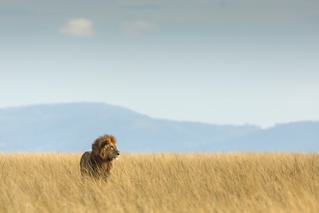 July
This is getting into the peak game viewing season. The long rains have ended, and the grass is lush and dry but not too dusty making it a fantastic time to get some good photographs. The Great Migration could start to enter the Masai Mara at the end of the month bringing with it exciting river crossings and thousands of wildebeest. This is also one of the peak times to see flamingo on Lake Nakuru. The weather is pleasantly warm and the roads have dried out making game driving easier. The highlands can be quite grey during this cooler period but still definitely worth a visit.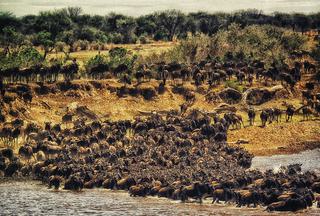 August
This is a very popular time to travel to Kenya, not only because it falls in the British summer holiday but also because the Great Migration is finally crossing into the Masai Mara to feed on the lush grassy plains. There will be plenty of action along the banks of the Mara River as people try and get a glimpse of the famed wildebeest crossing. Whilst you should expect to see plenty of other vehicles and tourists, if you get a chance to witness these dramatic crossings, it will certainly be a highlight of your safari! With the right choice of camps and perhaps staying in a private conservancy, it is possible to avoid the worst of the crowds.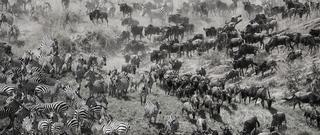 September
A lot like August, this is a particularly good time to travel. The temperatures are cool and the little cloud cover brings no rain. The migration is very much weather dependent so the game viewing and river crossing continue into September, especially as they cross back down heading south into the Serengeti. As this is towards the end of the dry season, the bush is less dense by now and animals can be found gathering around waterholes and rivers which can make game spotting easier. This is a peak time to travel you can expect to see plenty of other vehicle and tourists in contrast to the green season.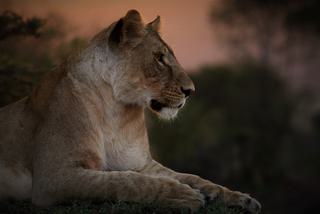 October
The temperatures are rising but still comfortable and the grasses are all lower due to the numbers of grazing wildebeest that have come through making spotting game easier. Although the majority of the migration has now crossed back to the Serengeti the resident herds remain and there are still plenty of predators, so game viewing remains good. It is also a quieter time to visit than August and September meaning that you often get wildlife interactions all to yourself.

The Kenyan coastline begins to pick up and diving and snorkeling improve as the sea visibility becomes clearer which make for a great safari and beach itinerary. October also marks the start of the migrating whale sharks heading towards Diani beach.
November
This is the start of the short rains in Kenya, which means there are reduced crowds, and there is some great game viewing still to be had. Although some of the camps in the North close such as Laikipia, the majority in the Masai Mara stays open with fewer crowds and lower prices. Keep in mind that during this period the shorter rains begin but showers are usually keep to short sharp burst. The temperatures are also beginning to rise but they are still comfortable. On the coast, the sea clarity remains good for diving and snorkeling.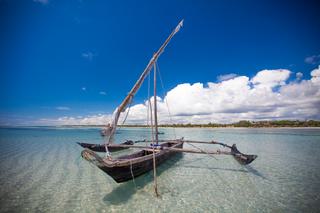 December
The shorter rains tend to finish mid way through December marking the beginning of another peak travel period in Kenya. Temperatures are warm but it can be potentially wet from time to time. The rains have brought the plains back to life and lush, green grasses can be seen. Birdlife is fantastic and game viewing in general is good although this does depends on where in Kenya you travel to with some of the camps in the north remaining shut. The coastline is particularly nice at this time of year, so Christmas safari and beach holiday remain very popular and a wonderful experience.
Start planning your dream holiday
Speak to a Kenya expert.
Alistair

Kenya Specialist
Call an expert on
01768 603 715
Our Favourite Tailor-Made Kenya Trips
Popular Kenya Safari Holiday Ideas