Spot snakes galore
Look for red spitting cobra, flowered racer, green bush viper and many more on this expert led snake safari in partnership with Taylor Ashe Antivenom Foundation.
There is nothing so exhilarating as seeing a snake in the wild. A guided snake safari with a skilled snake handler allows you to safely spot and appreciate a wide range of snake species. Their biology, habits and habitats are explained, and you will have a chance to touch the snakes, and ask questions. All snakes are released back into the wild, except if they are of medical significance and needed for more extensive research.
This trip is organised in partnership with Taylor Ashe Antivenom Foundation, a non-profit organisation based in Watamu, Kenya, helping to save lives and improve livelihoods by preventing the impact of snakebites through education programmes targeting both adults and children. A global shortage of effective antivenoms, particularly for African snakes, means that understanding snake behaviour and preventing snakebites is a big factor in the fight to support the World Health Organisation in their strategy to reduce the impact of snakebites by 50% by the year 2030 meaning education is key.
Key Snakes

Speak to an expert
I created this trip - call me to create yours.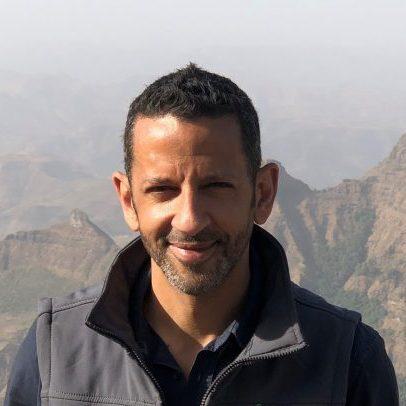 Ben
Africa Specialist
The itinerary…
Your Tour Expert: Kyle Buster Ray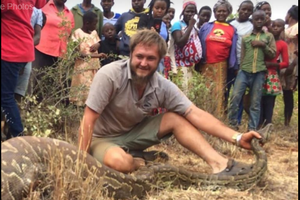 Snakes have always been a part of Kyle's life, growing up with a python as the family pet! Since then, Kyle's fascination with this species has only grown and he is now a qualified walking guide, runs Watamu Snake Farm, helps with the relocation of snakes. He is a leading figure in the herp and snakebite world, attending major conferences and sharing important developments in research for snakebite treatment. When it comes to snakes there are few people more knowledgeable and more passionate than Kyle.
Day 1 - 3rd Dec 2023: Drive to Lake Bagoria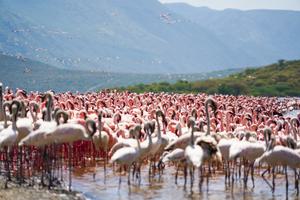 Today we will leave Nairboi early to drive to Lake Bagoria Spa Resort which takes around 5 and a half hours, arriving in time for lunch. There will be time to relax after lunch before an afternoon walk around the resort grounds looking to see what snakes we can find.
Dinner will be followed by a short night drive down the road to see if we can find any nocturnal activity.
Day 2 - 4th Dec 2023: Lake Baringo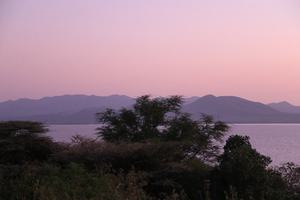 This morning we will leave the resort early and drive about an hour to Lake Baringo. We will spend the morning on the lake shores looking for snakes and scorpions, which will involve quite a bit of rock flipping and can reveal some exciting finds. We will have breakfast under a shady tree and head back to the resort for lunch and an afternoon rest. Heading out again at tea-time we will investigate a new area and back for dinner. For those who are keen we can do another night drive to find nocturnal species.
Day 3 - 5th Dec 2023: Head to Kakamega forest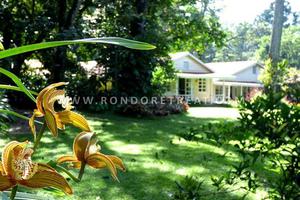 Today we leave Bogoria after an early breakfast and head to Rondo Retreat in the heart of the Kakamega forest, approx 4 and a half hour drive, arriving in time for lunch.
The afternoon is yours to relax in your room or enjoy the beautiful gardens. We will head out for a walk in the late afternoon below the lodge to see if we can find anything. We will be back in camp just before it gets dark ready for dinner.
Day 4 - 6th Dec 2023: Kakamega
We will have an early breakfast and go straight out for a long morning walk to see what species we can find as the day heats up. Back to camp for lunch and the afternoon is yours to chill in the lodge grounds, going out again around 4pm to investigate the tea fields which is always a popular trip. We will be back from dinner, and for those interested, we can head out for a short night walk below the lodge.
Day 5 - 7th Dec 2023: Kakamega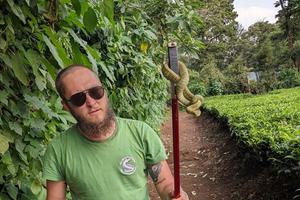 We will have another early breakfast and head out for a long walk looking for herps in a new part of the forest. We will be back to the retreat for lunch and a chilled afternoon before we go out again at around 4pm to see what else we can find. By now your snake species numbers are likely toting up!
Day 6 - 8th Dec 2023: Depart for Nairboi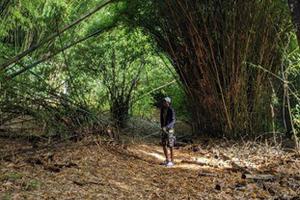 Today we will head out for an early morning walk in the tea fields for our final adventure, followed by breakfast at the retreat before we hit the road for the 7-hour drive back to Nairobi.
---
Duration: 6 days
Location: Kenya, Africa
Price: £2911pp
This is a set departure tour with a minimum of 2 participants and a maximum of 8 people. The price of the trip depends on the number of people attending. The price of £2,911pp is based on 4 people attending the trip. Single supplement £212.
Far and Wild will be making a contribution of £500 to TAAF for every person on the trip as part of our partnership with them.
The trip excludes international flights. All meals and activities are included where indicated.
SMALL GROUP TOUR
Expert led snake safari
Speak to a Kenya specialist today.