There is nothing so exhilarating as seeing a snake in the wild. A guided snake safari with a skilled snake handler allows you to safely spot and appreciate a wide range of snake species. Their biology, habits and habitats are explained, and you will have a chance to touch the snakes, and ask questions. All snakes are released back into the wild, except if they are of medical significance and needed for more extensive research.
This trip is organised in partnership with Taylor Ashe Antivenom Foundation, a non-profit organisation based in Watamu, Kenya, helping to save lives and improve livelihoods by preventing the impact of snakebites through education programmes targeting both adults and children. A global shortage of effective antivenoms, particularly for African snakes, means that understanding snake behaviour and preventing snakebites is a big factor in the fight to support the World Health Organisation in their strategy to reduce the impact of snakebites by 50% by the year 2030 meaning education is key.
Key snakes

Speak to an expert
I created this trip - call me to create yours.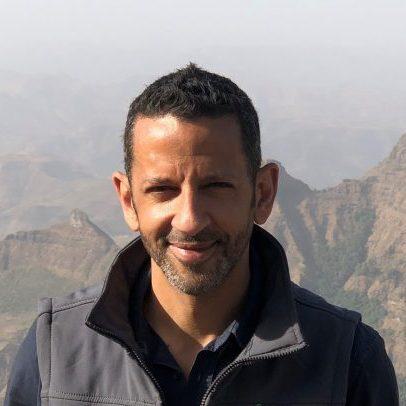 Ben
Africa Specialist
The itinerary…
Your Tour Expert: Kyle Buster Ray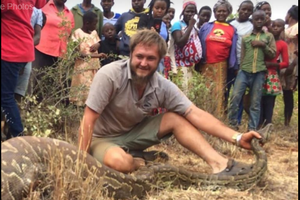 Snakes have always been a part of Kyle's life, growing up with a python as the family pet! Since then, Kyle's fascination with this species has only grown and he is now a qualified walking guide, runs Watamu Snake Farm, helps with the relocation of snakes. He is a leading figure in the herp and snakebite world, attending major conferences and sharing important developments in research for snakebite treatment. When it comes to snakes there are few people more knowledgeable and more passionate than Kyle.
Day 1 - 11th Feb 2024: Depart for Kakamega Flight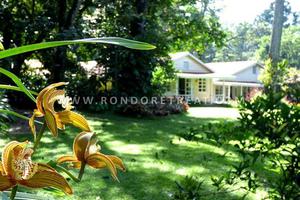 This morning we will meet at Jomo Kenyatta international airport for our flight to Kisumu where we will get a one and half hour's taxi to Rondo Retreat.
On arrival, we will have lunch and the afternoon is then yours to spend the afternoon in the retreat grounds. We will head out for a walk at 4pm below the lodge to have a look and see if we can find any interesting species. We will be back in camp just at dark and get ready for dinner.

Stay 3 nights at Ronda Retreat.
Day 2 - 12th Feb 2024: Herping Kakamega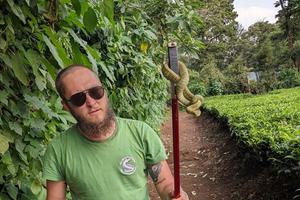 We will have an early breakfast and go straight out for a long morning walk to see what snakes we can find, then back to camp for lunch. You have the afternoon to chill in the lodge grounds, going out again around 4pm to investigate the tea fields which are very peaceful and it is often surprising what we can find here. We will be back from dinner, and for those interested, we can head out for a short night walk below the lodge to look for nocternal activity.
Day 3 - 13th Feb 2024: Herping Kakamega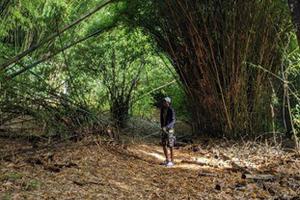 We will have another early breakfast before heading out for a long walk looking for herps in a new part of the forest. We will be back to the retreat for lunch and a chilled afternoon before we go out again at around 4pm to see what else we can find.
Day 4 - 14th Feb 2024: Depart for Nairobi
Today we will head out for an early morning walk in the tea fields before having breakfast at the retreat and checking out, taking an 11 am taxi to the airport 90 minutes away. The flight departs at 14.00 arriving in Nairobi an hour later.
Stay1 night at the Tamarind Tree.
Day 5 - 15th Feb 2024: Head to Kivuko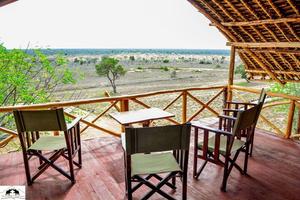 We will leave Nairobi early and drive to Kivuko camp approx. 7 hours away, arriving in the afternoon. Make sure to carry a packed lunch from your hotel. We will have time to freshen up and head out for an evening walk around the camp, keeping an eye out for new snake species and back for dinner.
Stay 3 nights at Kivuko camp.
Day 6 - 16th Feb 2024: Herping Rukinga Snake awareness afternoon.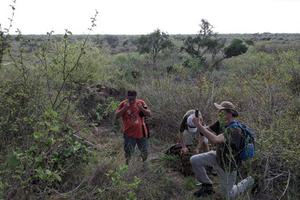 We will wake up early and go for a walk around the hills behind camp, back in time for breakfast and spend the rest of the day exploring in and around the camp. We will head out at about 3.30 for a 30min drive to a new location where we will get spend a few hours on foot looking for snakes. You will have earned your sundowner on the rocks before an evening drive back to camp looking for nocturnal species before dinner. For those interested we can pop out for a short drive after dinner to see what we can find on the roads.

Day 7 - 17th Feb 2024: Herping Rukinga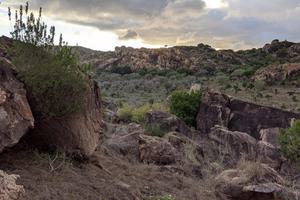 Another day exploring the red rocks of this exciting area – looking for snakes and interesting insects, both on foot and in the car.

Day 8 - 18th Feb 2024: Depart for Watamu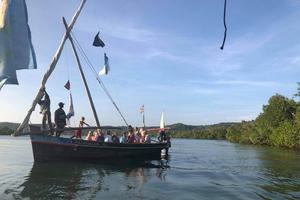 We will wake up early have a final walk around the hills behind camp, have breakfast and leave for Watamu about a 4 hour drive away, arriving for a late lunch.
---
Duration: 8 days
Location: Kenya, Africa
Price: £3623pp
This is a set departure small group trip and runs with a minimum of 2 people and a maximum of 8 people. The per-person price depends on the number of people attending the trip. The price of £3,623pp is based on 4 people attending. Single supplement £295.
This trip is created in partnership with TAFF and as part of our partnership, Far and Wild are giving a donation of £500 for every person on the trip.
The trip excludes international flights. All meals and activities are included where indicated above.
SMALL GROUP TOUR
Expert led snake safari
Speak to a Kenya specialist today.