Puma and Jaguar Wildlife Experience
Witness majestic jaguars in their natural habitat, ride horses through the Pantanal wilderness, and explore the stunning vistas of Patagonia as you encounter elusive pumas. With a blend of thrilling wildlife encounters and lush scenery, this journey promises to create memories that will last a lifetime.
This puma and jaguar adventure is a journey that will plunge you into the heart of the untamed South America. Revel in the extraordinary landscapes of Pantanal and Patagonia, where nature's marvels await at every turn.
Begin in Cuiabá, the gateway to this remarkable expedition. Set off on a picturesque drive to the Araras Eco Lodge, a sanctuary that goes beyond mere accommodation, delivering a complete immersion into the natural world.
Unveil the secrets of the elusive jaguars as you traverse the Cuiaba River on the thrilling Jaguar Express tour. Traverse the landscape on horseback, take safari trips on wildlife encounters, and witness spellbinding sunsets that paint the horizon. Yet, this is just the inception.
Head to Parque Patagonia, where you will see the majestic pumas, watch the flight of the Andean condors, and acquaint yourself with unique species found nowhere else in the world. All of this against the backdrop of Patagonia's awe-inspiring landscapes.

Speak to an expert
I created this trip - call me to create yours.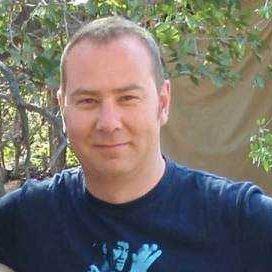 Alistair
Managing Director
The itinerary…
Day 1: Board your flight to Cuiaba which included an stop on Sao Paulo.
Fly from London to Cuiaba, Brazil overnight.
Day 2: Arrive in Brazil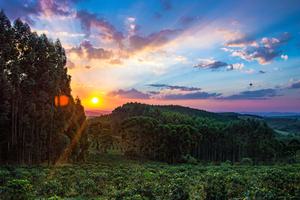 Arrival at Cuiabá Airport and transfer to your hotel, Deville Prime Cuiabá. The rest of the day is your to relax.
Day 3: North Pantanal
After breakfast, embark on a scenic transfer to Araras Eco Lodge which takes around 3 hours and where you will spend 4 nights. Along the way, take in the in local scenery, flora and fauna.
Check-in at Araras Pantanal Eco Lodge, enjoy a welcome drink, and an afternoon hike to Mirante da Garça for a breathtaking sunset view. After dinner, take a stargazing trek to the sounds of the Pantanal.
Day 4: Jaguar Watching
Today is the day for the epic 14-hour Jaguar Tour along the Cuiaba River and Meeting of the Waters State Park. Departing at 6am in an air-conditioned vehicle via the Transpantaneira Park Road which has spectacular views to Porto Jofre on the Cuiaba River. Enjoy an exciting river safari, searching for wildlife, including spotting elusive jaguars.
Dinner in the evening back at Araras Eco Lodge.
Day 5: Horse Riding Adventure
After breakfast, take on a horseback ride through various terrains, gaining insight into the ecosystem. Return for lunch and relaxation at the lodge. Explore the Rondon Trail to the Tuiuiú Tower in the afternoon. Dinner and overnight stay at Araras Eco Lodge.
Day 6: Safari and Wildlife Exploration
After breakfast, take a guided walk along the Ronco Trail where you will be able to take in the wildlife and landscape and later return by safari truck.
Indulge in a delightful afternoon tea, before an unforgettable photo safari along the enchanting Transpantaneira Park Road. Howler monkeys, macaw, Pantanal deer, orange chinchilla and of course the Patagonian puma are to name but just a few of the species you will have the chance to spot on your safari. Refuel with a sumptuous lunch right at the Pousada, savouring local flavours. As the sun sets, engage in an engaging discussion with your knowledgeable guide, exchanging stories about the awe-inspiring animals encountered during the safari.
Day 7: Buenos Aires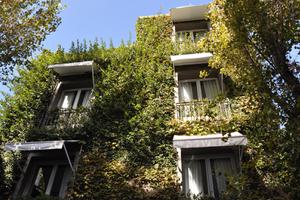 Regular transfer to Cuiabá Airport for a short flight and arrival in Buenos Aires, followed by a private transfer to your hotel, Legado Mitico Hotel, Buenos Aires where you will spend one night.
Day 8: Patagonia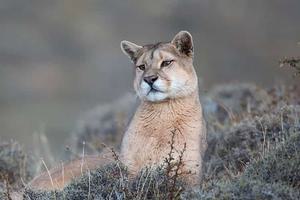 After breakfast, transfer to the airport for your flight to Patagonia, arriving at Comodoro Rivadavia Airport. Private transfer to your hotel La Posta de los Toldos, where you will spend 4 nights and dinner that evening at Parque Patagonia.
Day 9: Patagonia Pumas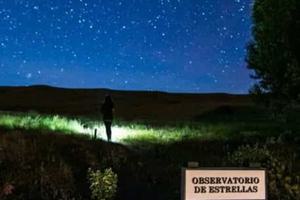 An early start with breakfast and sunrise at Badlands viewpoint in El Canadon del Feo. A guided expedition with private transportation to the prime wildlife observing area where the focus will be on encountering Patagonia's apex predator, the puma! As night falls, embark on a night walk to the Star Observatory, guided by warmth from heat banks and Rocket stoves, creating the perfect opportunity for some exciting night photography.
Day 10: Pumas & Condors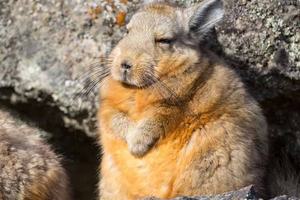 Awaken at 7am for a hearty breakfast. Afterwards, a local guide will take you to the best possible areas to walk and observe wildlife including spotting the elusive puma and the majestic Andean Condor.
Indulge in the sunset spectacle at Los Balcones in Cañadón del Río Pinturas, offering a vantage point to Cueva de Las Manos and the search for the unique Chinchillón Anaranjado, an endemic species.
Day 11: Condor Sojourn and Sunset Splendour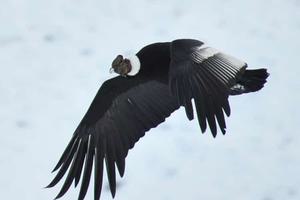 The day commences at 7am, as you revel in the sunrise from the vantage point of the Andean Condor's perch. These majestic birds often grace the skies at mere 50-meter altitudes and may even glide above observers. This is a prime opportunity for capturing stunning photographs of the world's largest flying bird, against the backdrop of Cañadón del Río Pinturas. After returning to the hotel for breakfast, set out for another exhilarating wildlife encounter with an expert guide and private transportation.
Day 12: Return to Buenos Aires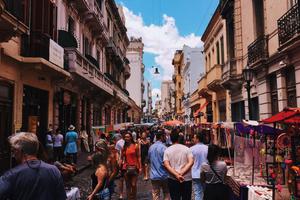 After breakfast, transfer to Comodoro Rivadavia Airport for your flight, upon arrival there will be private transfer to your hotel Legado Mitico in Buenos Aires where you will spend one night.
Day 13: Departure
After breakfast, a private transfer to Ezeiza Airport and homeward bound.
---
Duration: 12 nights
Location: Argentina Holidays, South America Holidays
Price: £6450pp
From £6,450 pp based on two people sharing (excluding international flights)
The trip includes all internal flights, accommodation and activities specified above. Rooms and meals as below:

1 night at Deville Prime - standard rooms breakfast included
2 nights at Legado Mitico Buenos Airies Hotel- standard room, breakfast included

4 nights at Araras Eco Lodge - breakfast lunch and dinner included
4 nights at La Posta de los Toldos Hotel - standard room, breakfast and dinner included
This trip excludes:
International flights to and from UK (expect these to cost from £1,300 pp for economy flights. Please note; that pricing can change significantly depending on the time of year and how far in advance flights are booked)
Note: Pumas can be spotted throughout the year but October and November are recommended as the best months. The best time to see jaguars in is during the dry season, which typically runs from June to October.
Our Favourite Tailor-Made Brazil Trip Ideas
Popular Brazil Holidays
When to go to Brazil
Discover the best time to visit Brazil with our helpful guide.
Jan
Feb
Mar
Apr
May
Jun
Jul
Aug
Sep
Oct
Nov
Dec
Speak to a Brazil expert today
Receive a detailed itinerary within 24 hours
Alistair

Managing Director
Call an expert on
01768 603 715