Our specialists say:
This trip offers all of the ingredients for the perfect Honeymoon, luxury and romance blended with a sense of adventure. From the iconic Victoria Falls through to the open plains of the South Luangwa and then warm waters of Lake Malawi, there couldn't be a more perfect start to married life.
The key to a perfect Honeymoon is including a little bit of everything – of course luxurious and romantic properties are right at the top of many peoples' list, but so too are adventure, seclusion and unique experiences which this trip offers in abundance. Combining unique places to stay with amazing experiences in some of the continents most sought-after destinations this Honeymoon really does have it all.
You will start by flying to Victoria Falls, one of Africa's most beloved regions and the perfect spot to start off this trip. From your base about an hour upstream from The Falls themselves you will be able to explore the whole area as you please, but without the hustle and bustle that can come from staying closer to The Falls where it does get very busy. Of course, you will spend some time walking around the gorge and marvelling at this amazing Natural Wonder of the World, but there are plenty of other activities to keep you occupied here. Next up will be the South Luangwa National Park, one of the best big game viewing areas in Africa and a park especially well-known for its big cat and elephant sightings. Explore the plains with your guide, enjoy the amazing wildlife sightings and revel in the luxury of one of the best lodges that Africa has to offer. From the South Luangwa you will fly east in to Malawi for your beach time. Despite technically being a landlocked country, Malawi's eponymous lake is one of the continent's best beach spots and a glorious spot to round off your Honeymoon. Nestled away on a tiny island, your lodge is a true paradise on earth and a simply wonderful addition to any trip to Africa. Once the trip is done fly back to Lilongwe for your flights home.
Combining all of the elements that make Honeymoons in Africa so perfect, this trip ticks all of the boxes that newlyweds have and offers a range of incredible experiences to create memories that will last a lifetime.
Got a question about this trip? Chat with one of our specalists on WhatsApp for a quick response.

Speak to an expert
I created this trip - call me to create yours.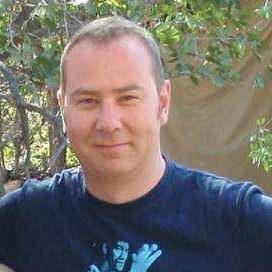 Ali Walls
Africa Specialist
The itinerary…
Day 1: Flights to Zambia
Start your trip off this evening with an overnight to Johannesburg.
Day 2: Destination Victoria Falls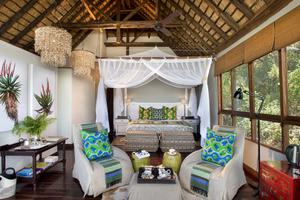 Land in Johannesburg this morning and connect on to a late morning flight to Livingstone, Zambia's gateway to Victoria Falls. From the airport you will be transferred up to Royal Chundu River Lodge, the furthest of the lodges away from Vic Falls on the Zambian side with 15kms of private river frontage to explore. This means you avoid the crowds that other lodges and hotels can experience, whilst also having easy access to the Falls and all associate activities.
Day 3: Exploring Victoria Falls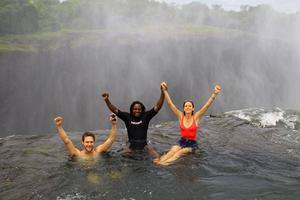 Enjoy a day exploring the Victoria Falls region in the company of one of the incredible guides from Royal Chundu. It is roughly an hour from the lodge down to The Falls, so you will usually make a morning of a visit there, including a walking tour along the falls viewpoints and, if water levels are low enough, a stroll along the top of them. This will also be a chance for you to visit the excellent David Livingstine Museum which is found in the heart of the town.
Day 4: Relaxing by the river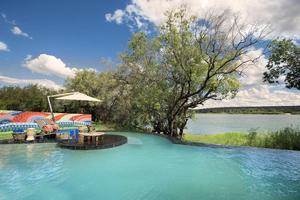 Of course, a visit to this area is about so much more than just Victoria Falls. You can enjoy a wide variety of activities on the river including kayaking, fishing, picnic lunches on sand bars and sundowner boat cruises. The lodge is also renowned for its beautiful swimming pool which overlooks the Zambezi, its excellent range of spa treatments and outstanding food – it is a Relais and Chateaux property so you know you are getting the very best.
Day 5: Enjoying Royal Chundu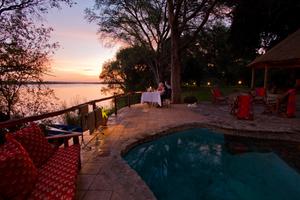 Enjoy another day relaxing at beautiful Royal Chundu. There can be few better spots in Africa to sit back, relax and indulge yourselves in the wonderful surroundings of where you are staying. Take a dip in the infinity pool, gaze out over the Zambezi River or enjoy one of their signature massage treatments. Of course, there is also the possibility to enjoy some activities and if you are looking to indulge in a safari then the world-famous Chobe National Park is easily accessible across the border in Botswana.
Day 6: The South Luangwa awaits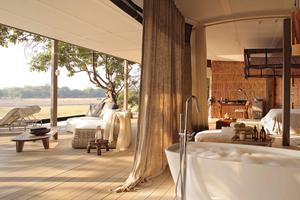 Enjoy a final gourmet breakfast overlooking the river before being transferred back to the airport for a flight up to Mfuwe on the edge of the South Luangwa National Park. A transfer will take you in to the park and across to the stunning Chinzombo, one of Africa's finest safari lodges and the perfect base for wildlife spotting. Spend the afternoon relaxing in your private pool overlooking the Luangwa River before heading out for an afternoon game drive in the park.
Day 7: Big game spotting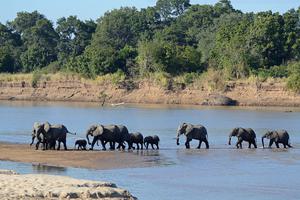 Chinzombo is found in the most wildlife-rich portion of the park, with huge numbers of lion, leopard, wild dog, elephant and buffalo as well as many other species. As such, it is the ideal terrain to be explored by vehicle and you will head out each morning and evening on game drives with your guide. They will get you up close and personal with all of the park's wildlife and their explanations of what you are seeing and why prove why Chinzombo's guides are some of the best in the business.
Day 8: Relaxation and exploration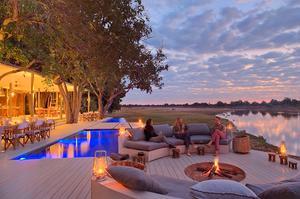 Of course, being in the bush isn't all about wildlife viewing, especially when you are staying somewhere as beautiful as Chinzombo. The idyllic riverside location makes it the perfect spot for lay afternoons on your large terrace, in your swimming pool or sitting in the shaded bar area of the main lodge. In the evenings enjoy drinks by the fire before some of the finest safari cuisine you have ever tasted, enjoyed on the deck under the starry African night sky.
Day 9: Shimmering Lake Malawi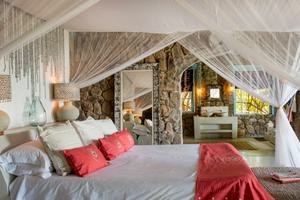 After a final morning game drive and farewell breakfast you will be transferred back to Mfuwe airport for a flight to Lilongwe and an onward connection to Likoma Island on the eastern side of Lake Malawi. Here you will be spending 5 nights in the beautiful Kaya Mawa, a Robinson Crusoe-esque property on the edge of this tiny island, with direct access to the warm waters of the lake. Sit back, relax and enjoy dinner in this impossibly beautiful spot.
Days 10 - 13: Relax in paradise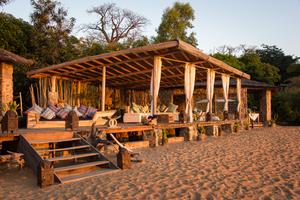 Sit back, relax and enjoy the amazing location that Kaya Mawa offers. Swim in the warm waters of the lake, spot cichlids as you snorkel and take a cruise on a traditional dhow. The food here is a delight, with meals served on the soft sand beach a particular favourite, especially in the evenings when the beach is lit up with candles and lanterns. There will also be the chance to visit the Likoma Island Cathedral which despite the small size of the island is larger than Lincoln Cathedral.
Day 14: The journey home
Enjoy breakfast on the beach before being transferred back to the airstrip for the morning flight to Lilongwe. There you will catch a flight to Johannesburg and an onward overnight connection to London Heathrow.
---
Duration: 14 days
Location: Zambia, Africa
Price: £10335pp
This Zambia & Malawi Luxury Honeymoon costs from £10,335pp and includes:
Regional and domestic flights
All applicable transfers
4 nights Fully Inclusive at Royal Chundu River Lodge - Chalet
3 nights Fully Inclusive at Chinzombo - Villa
5 nights Fully Inclusive at Kaya Mawa - Premium Room
Excludes international flights.
Got a question? Chat to one of our specalists via WhatsApp for a quick response. Chat now.
Tailormade Holidays
Make this trip your own
Tailor this trip around your preferred dates, your budget and your ideas.