Our specialist says:
Black Friday Half Price Offer : 8 days was £10,344 per couple now £5,609 per couple, Inc. Helicopter transfer (excl. international flights)
Azura Benguerra Island in Mozambique offers an unparalleled luxury experience for those seeking a bespoke adventure holiday. Nestled in the pristine Bazaruto Archipelago, this exclusive retreat boasts a perfect blend of opulence and natural beauty.
The resort is renowned for its private villas, each a sanctuary of comfort and sophistication. With only a handful of villas scattered along the island's shores, guests are afforded utmost privacy and uninterrupted views of the azure Indian Ocean. The architecture seamlessly integrates with the surrounding landscape, creating a harmonious blend of contemporary elegance and traditional Mozambican design.
Adventure enthusiasts will find an array of activities to satisfy their craving for excitement. From diving into the vibrant coral reefs to exploring the island on a guided tour, every moment promises a new discovery. The resort's knowledgeable guides ensure that guests have an authentic and enriching experience, whether it's encountering the local marine life or immersing themselves in the island's rich cultural heritage.
Culinary delights await at Azura Benguerra Island, with a focus on fresh, locally sourced ingredients. The chefs skillfully prepare a fusion of Mozambican and international cuisine, tantalizing the taste buds of even the most discerning gourmands. Dining is not just a meal; it's a sensory journey, complemented by breathtaking views and personalized service.
For those seeking relaxation, the spa offers a haven of tranquility. Set against the backdrop of the Indian Ocean, the spa's treatments are inspired by local traditions, using natural ingredients to rejuvenate both body and mind.
One of the standout features of Azura Benguerra Island is its commitment to sustainability. The resort is a pioneer in eco-friendly tourism, with initiatives such as community involvement, marine conservation, and solar power usage. Guests can indulge in luxury while knowing that their stay contributes to the preservation of the island's natural wonders.

Speak to an expert
I created this trip - call me to create yours.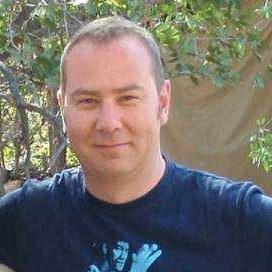 Alistair
Mozambique Specialist
The itinerary…
Day 1: Destination Mozambique
This evening you will be flying overnight to Johannesburg, arriving early tomorrow morning.
Day 2: Transfer to Azura Benguerra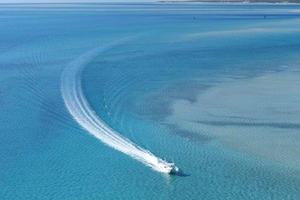 You will take a short connecting flight (around 2 hours) from Johannesburg to Vilanculos, where you will be met by Azura Benguerra reps. for a wonderful helicopter flight landing directly on Benguerra Island, and a short transfer to your hotel. The rest of the day is yours to relax.
Day 3 - 7: Relax in paradise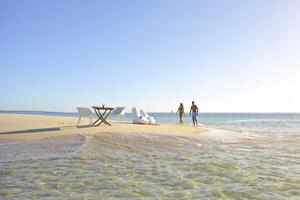 At Azura Benguerra Island, time takes on a magical quality, where luxury and adventure intertwine seamlessly. The luxury beach chalet is nestled along the pristine coastline, blending modern comfort with Mozambican charm.

The spa offers a retreat overlooking the Indian Ocean, providing rejuvenating treatments with natural ingredients. Evenings are a celebration, whether dining on the beach or stargazing from your villa.

Day 8: The journey home
After a morning at leisure to relax you will be collected from for the transfer back where you will be seamlessly transferred to the airport. From there fly back to Johannesburg and connect on to the overnight flight back to your home, arriving there tomorrow morning.
---
Duration: 9 days
Location: Bazaruto Archipelago, Mozambique
Price: £5172 Save £2368 now only £2804
Get in touch to discover more about this not-to-be-missed Black Friday Offer:
Azura Benguerra Island, Mozambique.
Stay 7 nights in Jan/Feb/March and early December and pay ½ price on accommodation.
Was £10,344 per couple for accommodation and heli. transfers, now £5609 per couple. Accommodation is based on a luxury beach chalet which is all inclusive.

Call Alistair or Ruth on 01768 603 715 to enquire.

(International flights not included)




Tailormade Holidays
Make this trip your own
Tailor this trip around your preferred dates, your budget and your ideas.