Our specialists say
The Majete Wildlife Reserve & Lake Malawi provide a stunning alternative safari experience without the crowds, perfect for first time visitors to Africa or repeat safari-goers looking for something different.
Enjoy two very contrasting but wonderfully complementary sides of Malawi by spending time in one of its remarkable wildlife reserves before heading on to the shores of iconic Lake Malawi for your beach time. With easy journeys between each of the areas, this trip is perfect if you are looking for a short safari and beach break in the Warm Heart of Africa.
Start off your trip by flying in to Malawi's second city, Blantyre, where you will be met and transferred by road in to the Majete Wildlife Reserve. Regarded as one of the great success stories of African conservation, Majete is a Big Five reserve and will provide you with a truly amazing safari experience. With abundant wildlife, stunning landscapes and an outstanding lodge from which to enjoy the experience, you will be guaranteed a truly incredible time in the bush. From Majete you will be transferred up to the southern shores of Lake Malawi where you will be able to sit back and enjoy some time in the sunshine. Your lodge sits above a beautiful sandy beach which leads down to the warm waters of the lake, renowned for being a superb swimming, snorkelling and diving spot. You can see beautiful fish called cichlids as you explore this underwater wonderland or enjoy a variety of watersports on the lake surface. Alternatively you can explore the area surrounding the lake on foot or by bike and visit local villages to meet the wonderfully friendly people who are such a hallmark of this delightful country.
This really is a wonderful adventure and allows you to get under the skin of arguably Africa's most underrated destinations. Abundant wildlife, beautiful beaches, superb places to stay and a chance to get away from the crowds are all on offer in Malawi and now is the time to visit.
Speak to an expert
I created this trip - call me to create yours.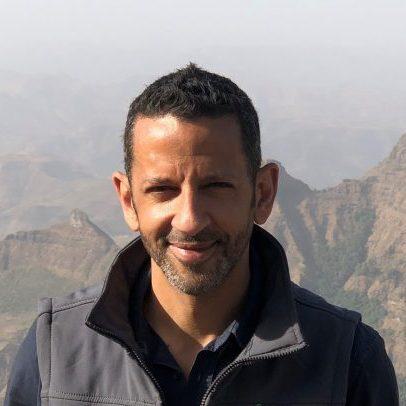 Ben
Africa Specialist
The itinerary…
Day 1: Travelling to Blantyre
This evening you will be flying to Addis Ababa, connecting on to Blantyre tomorrow morning.
Day 2: On to Majete
On arrival in to Blantyre you will need to clear immigration and collect your bags before being met and transferred by road to the Majete Wildlife Reserve where you will be spending the next 3 nights at Mkulumadzi Lodge. Enjoy some time to relax before meeting your guide for afternoon tea and heading out for your first game drive in this stunning reserve. Home to Africa's fabled Big 5, Majete offers the best wildlife experience in Malawi and your hugely experienced guide will ensure you enjoy an amazing game viewing experience.
Day 3: A day exploring Majete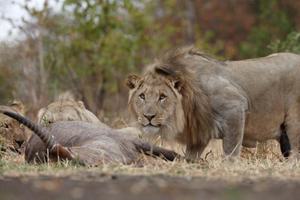 As well as game drives, the team at Mkulumadzi are able to take you out on walking safaris and boat trips on the Shire River, offering a wonderfully varied safari experience. The walks are a great way to learn about the smaller animals you may miss on game drives, whilst the boat trips are incredibly relaxing and the perfect way to spend an afternoon. You can also visit local villages to get a taste of traditional life and learn about the way they use plants and trees for medicinal uses – hugely important deep in the bush.
Day 4: And relax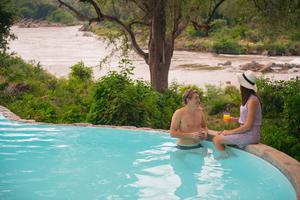 Of course, you will have plenty of time to sit back, relax and enjoy the glorious surroundings of Mkulumadzi in between your game drives. The swimming pool and deck overlooks the Shire River and is a hugely popular spot to relax and staff are always on hand to serve drinks. The food is outstanding and a real feature of a stay here, with meals served in a variety of inspiring locations. You will also have the chance to sleep out beneath the stars if the weather allows – an incredible experience and one not to be missed.
Day 5: Lake Malawi awaits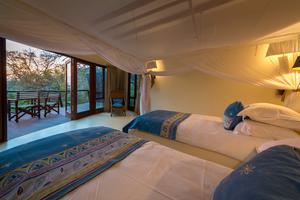 There will be time for a final morning safari and breakfast at the lodge before you are collected and transferred by road up to the glittering shores of Lake Malawi. Your home for the next 4 nights will be Pumulani, a charming lodge set up on the hillside overlooking this vast inland sea. Here you will be able to relax and be pampered to your heart's content, enjoying a huge array of activities, superb food, charming people and some of the most spectacular views on offer anywhere in Africa.
Days 6-8: Enjoying the lake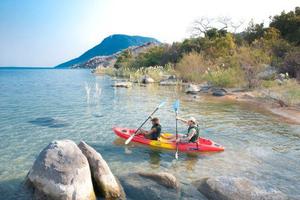 The name Pumulani means "rest well" and this really epitomises what the experience of the lodge is all about. You can relax by the pool on the hillside or the one down by the lake, soak up the sunshine on a sun lounger or swim the warm, clear waters of the lake. As well as snorkelling, swimming and diving you can try your hand at a variety of watersports from the beach. At sunset take a cruise in a traditional hand-built dhow, the perfect way to round off a day in this stunning part of Malawi.
Day 9: The journey home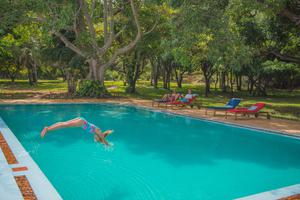 There will be some final time to relax this morning and enjoy the views over the lake before you are collected and transferred by road to Lilongwe airport. There you will catch an afternoon Ethiopian Airlines flight to Addis Ababa, followed by an early morning flight to arrive home by breakfast time tomorrow.
---
Duration: 9 days
Location: Malawi, Africa
Price: £4285pp
This Majete Safari and Lake Malawi Adventure costs from £4,285 per person and includes:
Internal flights
Private road transfers throughout the trip
3 nights Fully Inclusive at Mkulumadzi Lodge - Suite
4 nights Fully Inclusive at Pumulani - Lake View Suite
Tailormade Holidays
Make this trip your own
Tailor this trip around your preferred dates, your budget and your ideas.