An exquisite family run luxury camp
A true wilderness experience in a remote corner of the great rift valley
Koros Camp is nestled away amongst the hills at the northern end of the South Horr Valley, which is part of the remarkable Great Rift Valley. This little explored region of Kenya provides a fantastic opportunity to disconnect from the hustle and bustle of every day life.
Located a short drive from Lake Turkana, affectionately known as the 'Jade Sea ' due to its' ever-changing hues of blues and greens throughout the day. Koros Camp offer guests a wide range of activities some of which include visiting ancient rock art sites, hiking, fishing, cultural visits, among others. The beauty of being based so remotely means that this wild area has yet to be fully exploited and remains virgin Africa.
Lake Turkana is the world's largest permanent desert lake and is home to some of the most active crocodile breeding grounds in Kenya. The area is also regarded by many anthropologists as the cradle of humankind due to the abundance of hominid fossils discovered here.
Although the area cannot yet claim to be a wildlife destination, Koros Camp are delighted to report that during their decade based in the area, they are without doubt seeing a return of many species to the area. Recent sightings include the endangered Grevys zebra, elephant, wild dog – who can be heard calling in the surrounding hills and have occasionally been spotted in the dry riverbed in front of camp. Cheetah are also being found in the area, not to mention the many semi resident leopards who claim the surrounding hills as home during certain times of the year, occasionally allowing Koros to 'host' them as they frequent the waterhole after dark.
The camp is personal and cosy, comprising of 5 tents, three of which boast al fresco showers under the stars. The other two tents are a little smaller and although not as yet en suite, do have access to their own showers and loos. Koros Camp can comfortably accommodate up to 10 guests - so if you're looking for the perfect place for a family or group pf friends to escape and reconnect then look look no further. Dinning is in an open 'mess' area, with an intimate, joyful community atmosphere with the food on offer being quite simply superb.
The entire team of staff at Koros hail from the Samburu tribe. Most of them grew up in the area where, as children, they would roam the hills tending to their livestock.
This is a place where you will instantly feel part of the family.
We're here to help
Not sure where to begin planning your trip?
Let one of our experts help your craft an unforgettable experience
---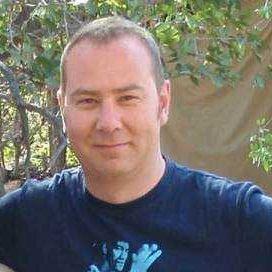 Alistair
Kenya Specialist
Plan your Journey
Our Favourite Tailor-Made Kenya Trips
Popular Kenya Safari Holiday Ideas
OUR FAVOURITE KENYA RIFT VALLEY LODGES AND CAMPS
Best Places to Stay in the Rift Valley