Stay in a stunning tent with 360 degree views of the Kenyan savanna. Then, from your bed, click a button and the tent ceiling opens. Only a mosquito net is between you and the vast African night sky.
Set in the heart of Mara Naboisho Conservancy under a fig tree and near three waterholes, Leopard Hill has panoramic views of the Kenyan savannah.
What makes Leopard Hill accommodation truly special is the adjustable motorized roof in the tents, which provides an unhindered view of the African night sky. Fondly called the Star Beds, the tent roof can be opened at the press of a button to present a stunning view of the African night sky for you to marvel at before falling asleep. The Star Beds offers an almost 360-degree view of the surroundings ensuring that you can see wildlife from the comfort of your bed. With indoor and outdoor showers, each tent has its own theme and houses an outdoor fireplace on a large terrace. There is also a communal dining area and lounge with a bar for guests to relax in.
As well as game drives, Leopard Hill also offers walking safaris with the Maasai, massages, and bush dining experiences. Eating out alongside wildlife in the African plains or gazing down at a river of hippos, as Maasai men and women sing and dance in the background is a truly unforgettable experience.
TIME Magazine has listed Leopard Hill as one of the World's Greatest Places to stay in 2019.
I'm here to help
Speak to someone who has been here
Let me help you create your perfect bespoke holiday
---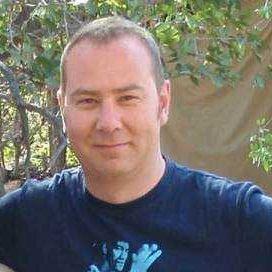 Alistair
Kenya Specialist
Let's Plan your Journey
Our Favourite Tailor-Made Kenya Trips
Popular Kenya Safari Holiday Ideas
Our favourite Masai Mara lodges and camps
Best Places to Stay in the Masai Mara