Our specialist says:
This journey really highlights the variety of what Botswana has to offer, from the riverine Chobe National Park to the game-rich Khwai Concession and the stark but beautiful Makgadikgadi Pans. No element of this trip is the same as the others which makes for a truly incredible experience.
Variety is the spice of life and this is especially true when planning safari trips. This itinerary offers three distinctly different parts of Botswana, which offer very contrasting but also complementary safari experiences. The chance to both fly and drive between them also adds to the sense of adventure and exploration that this journey offers.
You will start off in the north-east of Botswana, flying in to the small town of Kasane which offers access to the stunning Chobe National Park. Your lodge is found in the western side of the park, which is much quieter with fewer lodges, meaning a much more private and intimate safari experience. With game drives, boat trips and guided walks all on offer, there are plenty of ways to enjoy Chobe's amazing game viewing. From Kasane a scenic flight will take you down to the Khwai Concession, a private safari area on the edge of the Moremi Game Reserve. Renowned as well as offering some of the country's best game viewing, especially predator sightings, the benefit of Khwai is that both mokoro canoe and walking safaris are on offer. The camp is also a great spot to relax and enjoy this wonderfully scenic region. Fly from Khwai to Maun where a vehicle will be waiting to transfer you across to the Makgadikgadi Pans, one of the most beautiful but under visited parts of Botswana. From your camp on the banks of the Boteti River enjoy a huge array of activities as well as the opportunity to enjoy one of Botswana's most beloved camps.
This is a truly wonderful way to explore Botswana and you will return home with memories to last a lifetime from three truly unique areas and a superb selection of lodges from which to enjoy them. Definitely not a trip to be missed.
Speak to an expert
I created this trip - call me to create yours.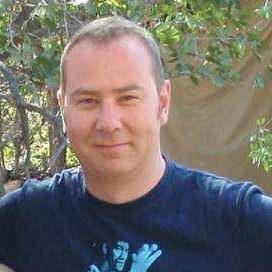 Ali Walls
Africa Specialist
The itinerary…
Day 1: Flying to Africa
Fly overnight to Johannesburg.
Day 2: On to Botswana and Chobe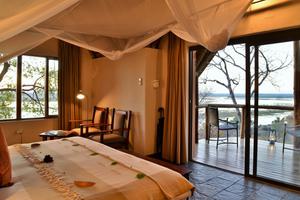 In Johannesburg connect on to the morning flight to Kasane in north-eastern Botswana, arriving at lunchtime. A driver will be waiting to transfer you westwards, through the Chobe National Park to Muchenje Safari Lodge, a stunning lodge which overlooks the floodplains of the Chobe River, for a 3 night stay. Enjoy a late lunch on the deck and perhaps an afternoon dip in the sparkling swimming pool before heading out for a safari activity from the lodge – sundowners on the Muchenje Plains are a great way to start your time here.
Day 3: Activities from Muchenje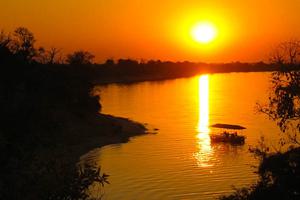 Chobe is renowned for its amazing game viewing, with lion and leopard common sightings along with huge herds of elephant and buffalo. Hippo and crocodile are found in strong numbers on the river bank and the birding is fantastic. The lodge offers game drives through the park, boat trips on the river and guided walks as its main activities. You will also have the chance to visit Muchenje Village and learn more about the life of local people who live in and around the park.
Day 4: Exploration and relaxation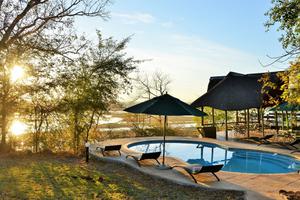 After an exhilarating start to your safari you will doubtless want some time to relax and Muchenje is a superb place to sit back, enjoy the sunshine and amazing views. The swimming pool is a very popular spot with guests and staff are always on hand to serve drinks and discuss their life in the bush. The food here is excellent and a real feature of stays at Muchenje which is one of the most popular lodges in Chobe thanks to its remote and beautiful location.
Day 5: Off to Khwai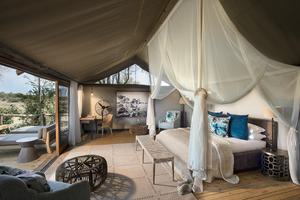 Enjoy breakfast in the camp before setting off on a game drive back through Chobe to Kasane for your flight down to the Khwai airstrip on the edge of the Moremi Game Reserve. From the airstrip you will be transferred to the lovely Sable Alley which will be your home for the next 3 nights. You will have some time to settle in before lunch before heading out for an afternoon game drive to enjoy Khwai's outstanding game viewing and beautiful landscapes.
Day 6: Game drives, walks and mokoro canoes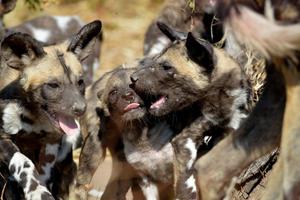 The joy of staying in Khwai is that get to enjoy all of the amazing game viewing that is associated with the neighbouring Moremi Game Reserve but with far fewer restrictions on activities as it is a private area. As well as game drives you are able to enjoy mokoro canoe safaris and guided walks, meaning you get an incredibly rounded safari experience, with amazing predator sightings, including large packs of wild dog.
Day 7: Sit back and enjoy the lodge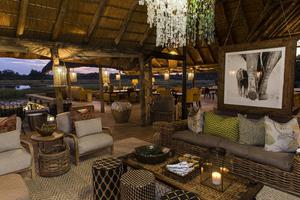 In between game drives you can enjoy the wonderfully relaxed surroundings of Sable Alley, which is one of the most laid-back camps in the region. The open-fronted lounge area overlooks a large lagoon where wildlife comes to drink and is a great spot to spend the afternoons. Rooms also come with their own private decks and outdoor baths which are wonderfully romantic and can be set up with candles and even a bottle of champagne for special occasions.
Day 8: On to the Makgadikgadi Pans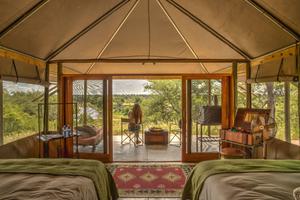 Enjoy a final morning game drive from Sable Alley before having breakfast on the deck of the camp. From there you will be transferred back to the airstrip for a short flight to the safari town of Maun. There you will be met by a driver for the road transfer east to the Makgadikgadi Pans where you will be spending 3 nights at Meno a Kwena. This is a rare opportunity to explore the interior of Botswana by road and gives you a very different perspective on the country's amazing landscapes.
Day 9: Exploring from Meno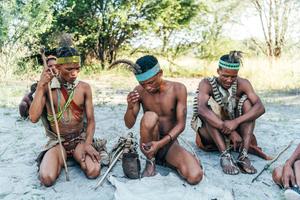 In contrast with the wildlife heavy activities in Chobe and Khwai, activities from Meno are more varied, with guided walks to spend time with the San Bushmen who live in the deserts a very popular way to spend some time. They also offer boat trips on the Boteti River, game drives within the Makgadikgadi Pans National Park and, when the weather allows (usually between June and October) then chance to sleepout beneath the stars – a wonderful experience and one not to skip.
Day 10: And relax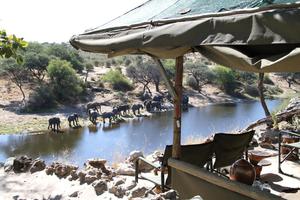 Of course, given the dramatic location and romantic feel of the camp, you will want some time to relax and enjoy Meno a Kwena as well. The tents lookout over the Boteti River and have small verandas at the front where you can relax and the sparkling swimming pool is always a great spot to soak up the sunshine or escape from the heat of the day. The lounge and bar are also very welcoming and offer the chance to see wildlife coming to drink from the river.
Day 11: Time to go home
After a leisurely breakfast overlooking the Boteti River you will set off by vehicle for Maun, arriving there in good time to catch an early afternoon flight to Johannesburg. There you will be flying overnight to your home country.
---
Duration: 11 Days
Location: Botswana, Africa
Price: £7630pp
This Botswana Explorer trip starts from £7,630 per person and includes the following:
Talk To Us
Make this trip your own
Tailor this trip around your preferred dates, your budget and your ideas