Peru Family Adventure
Peruvian Family Escapade: Unveiling Wonders Together
Picture this: a voyage through the heart of Peru, a land that beckons with its captivating diversity and rich tapestry of experiences. It's a journey that seamlessly fuses the thrill of exploration with the warmth of cultural immersion, promising a holiday like no other.

As you step foot in Peru's three distinct natural regions, you'll find yourself enveloped in a world of unparalleled beauty and awe-inspiring landscapes. Imagine your family walking in the footsteps of ancient civilizations, tracing the legacy of the Incas through the time-honoured rituals and vibrant living traditions that still thrive today. It's a chance to connect with the past, to touch the echoes of history with your own hands, and to share the stories of a bygone era with wide-eyed wonder.

And then, there's the legendary Inca Trail—an adventure that will unite your family in a shared journey of discovery. Trekking along this ancient path, you'll wind your way through rugged terrains and lush valleys, each step a testament to the resilience of those who once tread this same route. The anticipation builds as you approach the awe-inspiring Machu Picchu, a lost city perched amidst mist-shrouded peaks. The sense of accomplishment, of having conquered not only a physical challenge but also a personal milestone, will bind your family together in an unbreakable bond.

But the adventure doesn't end there. Your exploration will lead you to Iquitos, a gateway to the Amazon's vibrant embrace. Here, amidst the symphony of exotic calls and the verdant expanse of the jungle, your family will experience the raw power of nature. Embark on riverboat excursions, delving deep into the heart of the rainforest. Marvel at the kaleidoscope of flora and fauna that call this place home, from playful monkeys swinging through the canopy to majestic birds of a thousand colours.

As you return from this remarkable journey, you'll carry with you not just souvenirs, but a treasure trove of shared experiences.

Speak to an expert
I created this trip - call me to create yours.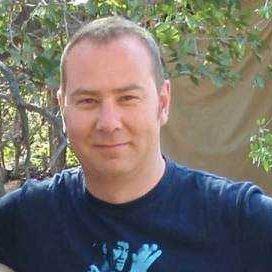 Alistair
Managing Director
The itinerary…
Day 1: Arrive in Lima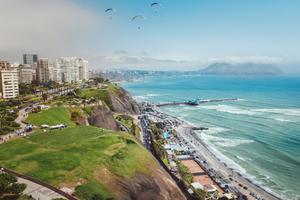 Upon your arrival in Lima, the bustling capital city of Peru nestled along the shores of the Pacific Ocean, a warm and inviting reception awaits. You'll be greeted and whisked away to your hotel Innside by Melia Miraflores where you will stay for two nights.
Day 2: Pachacamac's Archaeological Sanctuary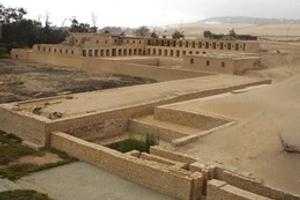 Journey to the Archaeological Sanctuary of Pachacamac, a mere 30 kilometres south of Lima. This ancient marvel, constructed with adobe and overlooking the sea and the Lurin River valley, has stood witness to countless cultures that graced ancient Peru.
Enjoy a homemade lunch and experience an exhibition of Peruvian Horses at Los Ficus Farm in the Lurin River valley. En route back, pause to explore Dedalo, an exquisite handicraft gallery in Barranco, showcasing masterpieces by talented Peruvian designers.
Day 3: The enigmatic Nazca Lines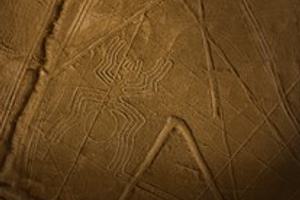 Travel to Paracas where you will stay at Hotel Paracas Luxury Collection resort for one night.
Prepare for an awe-inspiring aerial adventure as you soar above the enigmatic Nasca Lines. From this vantage point, you'll discern more than ten of these sprawling geoglyphs etched across the desert landscape. A visual journey through various figures, including animals and plants, etched into the Peruvian sands, unravelling the enigma of these mysterious formations.
Day 4: Ballestas Islands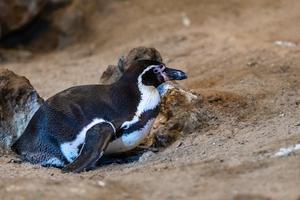 Staying at Li Melia Miraflores Hotel, you can voyage to the Ballestas Islands from Paracas which offers an exceptional haven of marine biodiversity. Witness nature's wonders up close as you encounter Humboldt penguins, majestic Guanay cormorants, and the playful presence of sea lions. This immersive wildlife experience offers a glimpse into the intricate ecosystems thriving within these pristine island landscapes.
Day 5: Cusco awaits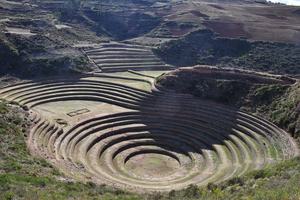 Bid farewell to Lima as you depart for Cusco, the legendary gateway to the captivating Sacred Valley. Upon arrival, a warm reception and seamless transfer to your Sacred Valley hotel welcome you. Enjoy a leisurely day to acclimate to your new surroundings, relishing the tranquil ambiance and anticipating the forthcoming adventures. You will be staying at Sol y Luna Hotel in Cusco for three nights.
Day 6: Horse riding adventure
Embark on a remarkable journey by horseback through the heart of the Sacred Valley. Setting out from Huaypo Lagoon, nestled at an elevation of 11,509 feet, you'll saddle up your horses to commence an unforgettable tour. Traverse through upland vistas, capturing panoramic views that seem to stretch to the heavens. Arriving at Moray, engage in a guided exploration of its fascinating circular terraces, followed by a picturesque horseback ride to the charming Andean village of Maras. Here, a splendid colonial church built four centuries ago stands as a testament to history.
Enjoy a delightful picnic amid this captivating setting before continuing your expedition to Maras' unique salt mines, perched at an altitude of 9,843 feet, where ancient tradition and nature's artistry unite.
Day 7: Pisac & Ollantaytambo Fortress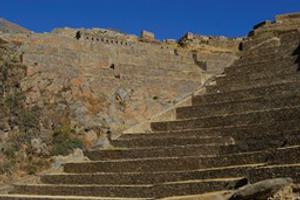 The Sacred Valley of the Incas beckons, and your journey leads to the captivating Awanacancha Complex. Here, encounter Andean camelids like llamas and alpacas, gaining insights into local weaving and dyeing techniques. Journey onward to the vibrant Pisac Market, a treasure trove of traditional crafts, and perhaps indulge your adventurous spirit with a taste of local treats like firewood-baked bread and empanadas.
In the afternoon, venture to the historic Ollantaytambo Fortress, a living relic from Inca times. Explore its intricate temple and relish sweeping views of the valley, witnessing the resilience and artistry of ancient civilization.
Day 8: Machu Picchu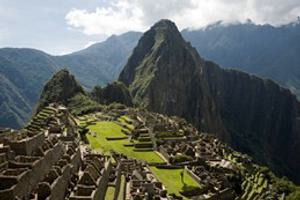 Today, a train journey transports you to the awe-inspiring Machu Picchu, one of the Seven Wonders of the World. Arriving at Aguas Calientes station, prepare to ascend along a winding path that unveils the mesmerizing Urubamba River canyon. Lost City of the Incas comes into view, a labyrinth of terraces, ceremonial spaces. Feel the palpable energy that courses through this ancient citadel, a testament to human ingenuity and reverence for the natural world. You can book for the luxurious Hiram Bingham train experience, available on select days, and elevate your journey even further. Staying at Palacio de Inca Luxury Collection for two nights.
Day 9: Cusco city, the Capital of the Inca Empire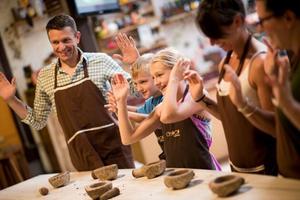 Begin at the Archaeological Park of Sacsayhuaman, where the monumental fortress shares its secrets. Marvel at colossal rocks, some standing up to four meters tall, testifying to the remarkable engineering prowess of the Incas. Continue to Q'enqo, an ancient temple adorned with a sacrificial altar hewn from solid rock, and the sacred fountains of Tambomachay.
A visit to the Temple of the Sun, Korikancha, follows, its splendour once bedecked in gold that dazzled conquistadors. Conclude your day by exploring Cusco's Plaza de Armas Main Square and Cathedral then uncover the secrets of Peruvian chocolate-making, from cocoa tree to delectable treats, and craft your own sweet creations.
Day 10: Farewell to the Andes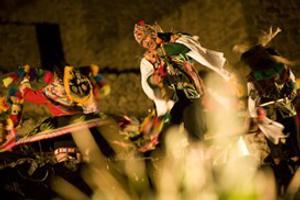 Bid a fond farewell to the Andes, cherishing the memories etched into every step of your journey. A transfer takes you to Lima, connecting you to your international flight homeward, enriched by the culture, history, and natural wonders of Peru.
---
Duration: 9 nights
Location: Peru Holidays, South America Holidays
Price: £4970pp
From £4,970 pp based on a family of four excluding international flights.
The trip includes all accommodation and activities. Rooms and meals as below:

2 nights at Innside by Melia Miraflores - The loft for Families with breakfast and lunch included

1 night at Hotel Paracas Luxury Collection Resort- suite with garden view with breakfast included
1 night at Innside by Melia Miraflores - The loft for Families breakfast and lunch included

3 nights at Sol y Luna Hotel - superior family room, breakfast, lunch included.

2 nights at Palacio de Inca Luxury Collection family suite
This trip excludes:
International flights to and from UK (expect these to cost from £1,600 pp for economy flights. Please note; pricing can change significantly depending on the time of year and how far in advance flights are booked.
Single Supplements.
International flights to/from your home country.
Tailor made holidays
Make this trip your own
Tailor this trip around your preferred dates and budget
Our Favourite Tailor-Made Peru Trips
Popular Peru Holiday Ideas
Where to go in Peru
Top place to visit in Peru
Speak to a Peru expert today
Receive a detailed itinerary with in 24hr
Alistair

Managing Director
Call an expert on
01768 603 715